Welcome to our 5th Japan Week!
The 5th Japan Week's kanji was selected to be…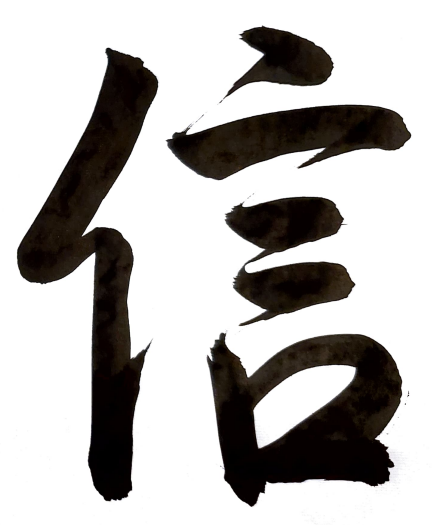 Calligraphy by BC student Mariko Borcan
Shinjiru
…to 'trust; believe.' We believe we can soon overcome this pandemic together. And also let's believe in our future and in ourselves.

---
2021 T-shirt Design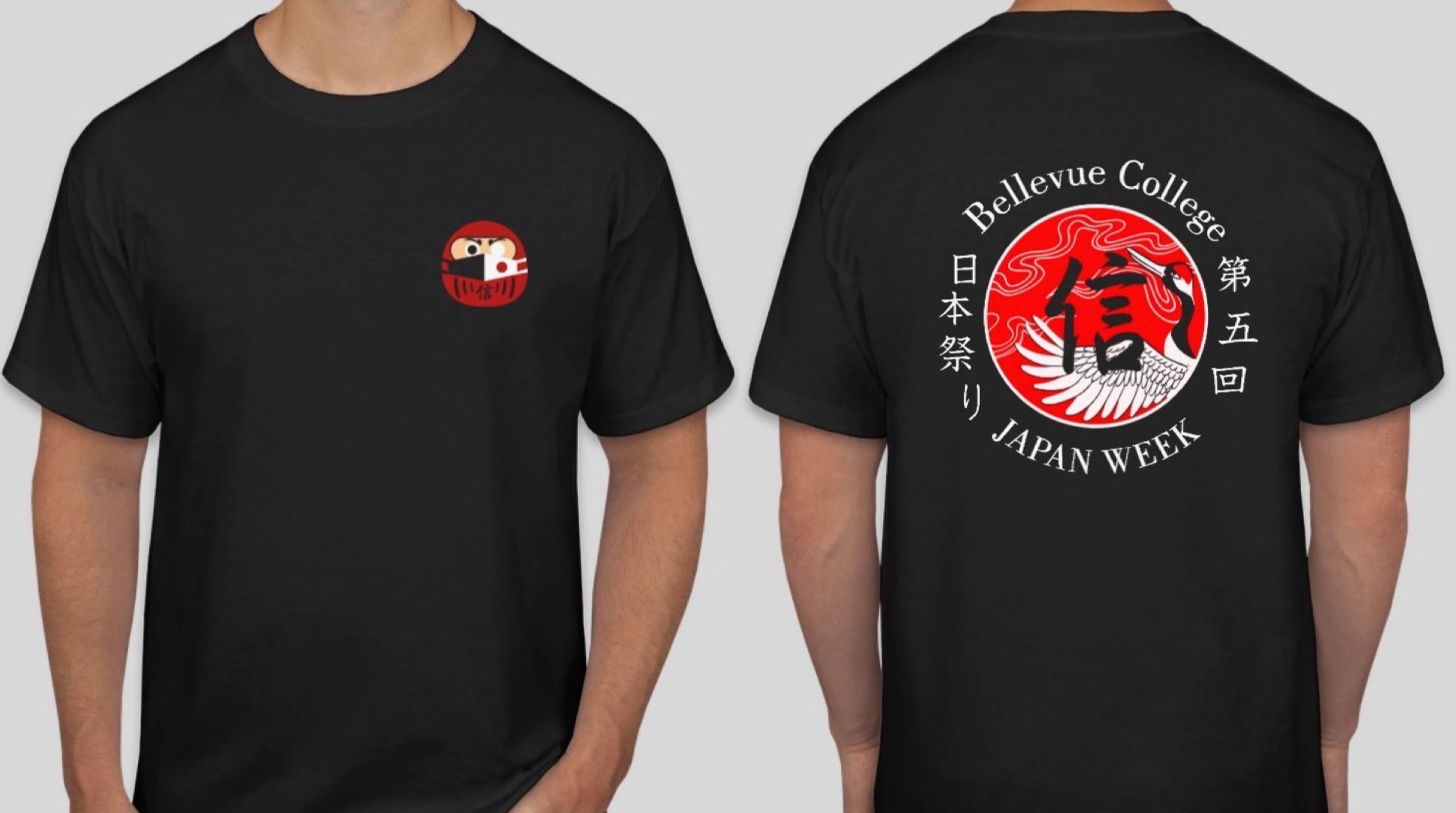 Questions about our T-shirt design?

Topic Tiles 2021!
Explore our contents
of Japanese Culture and Heritage!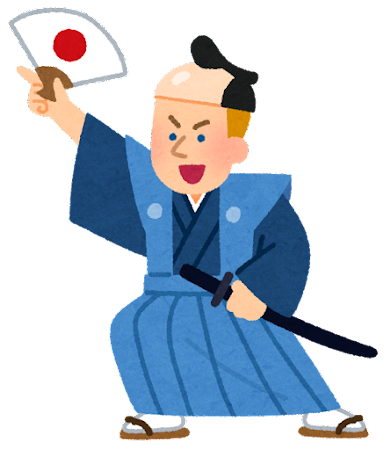 ---
We want to hear from you!
---
The website managers are all Bellevue College students.
2017 Original Website Developer: Chitalu Mumba
2018 Website Managers: Devon Rice, Meili Hsu
2019 Website Managers: Alex Horn, Devon Rice, Meili Hsu
2020 Website Managers: Alex Horn, Devon Rice, Carlos A. Márquez Arce
2021 Website Managers: Nik Weisend, Mariko S. Borcan, Sascha West
2022 Website Managers: Alex Richey, Alexandria Terayama, Mariko S. Borcan