Speaker on October 4th (Mon) 2:30pm – 3:30pm
Ro Higashi
"Chibi Drawing Workshop"
Ro Higashi drew the current Sakuracon mascot design. She is a mother of two, and the creator of a webtooncanvas series called "Half of the Crown," which currently has over 15,000 subscribers and over 23 chapters. She fell in love with manga at a very young age and hopes to share her passion with you today.
---
                   Speaker on October 5th (Tue) 2:30pm – 3:30pm
Candy 5(Amezaiku)
"Traditional Japanese Candy Art Workshop"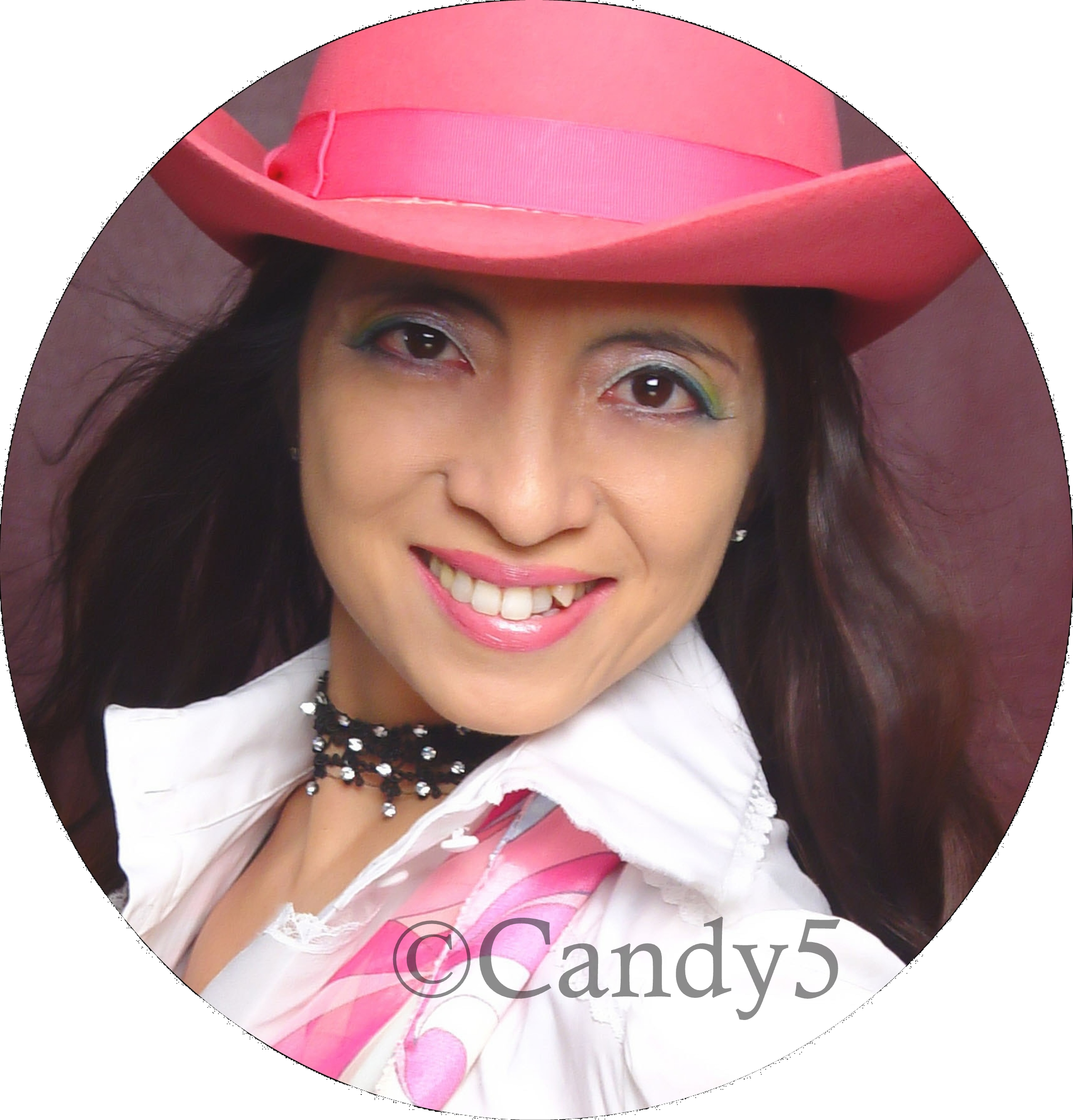 The first 20 Bellevue College students who register will receive a bag of free Hi-Chews to be used in the workshop, so sign up soon here.
Candy 5, also known as Miyuki, studied traditional Japanese candy art under Master Kimura Takeo in 1994 and became the world's first female candy artist in 300 years. In 1996, she moved to Orlando, Florida to perform at Walt Disney World's Epcot. Since then, she has entertained and mesmerized many guests for 17 years at the Epcot Japan Pavilion with her amazing techniques. She has appeared on several TV shows, such as The Rosie O'Donnell Show, Sweet Dreams on The Food Network, and The Travel Channel. At this year's BC Japan Week, she will add a refined artistry to her extraordinary personality and present her work from NYC to the world.
This workshop by Candy5 will include: The Candy5 Show – Candy5 making several kinds of Candy arts, and the Participants Challenge – Making candy arts by yourself with Hi-Chew.  You will not only be a member of the audience, but all participants will also be "Candy Artists" and enjoy the rare experience of "Amezaiku" (traditional Japanese candy making) themselves.
---
                  Speaker on October 6th (Wed) 2:30pm – 3:30pm
Ringtaro Tateishi / The School of TAIKO
"Taiko Workshop"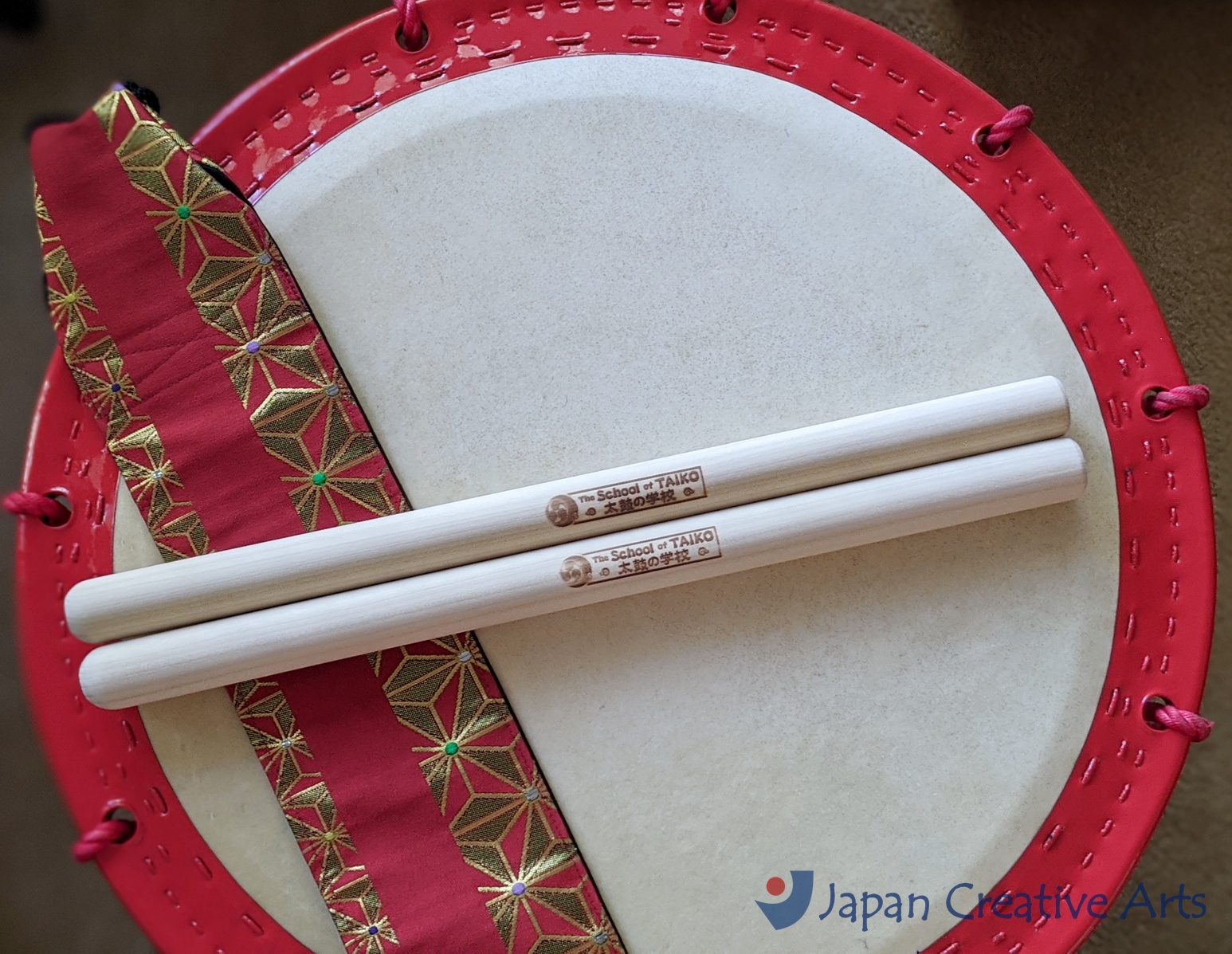 The first 20 Bellevue College students who register will receive a set of taiko bachi (taiko drum sticks) to be used during the workshop, so sign up soon here.
In this workshop, you will learn the basics of Taiko Drumming from professional Japanese Taiko drummer, Ringtaro Tateishi. Ringtaro is co-founder of The School of TAIKO which provides arts, music and cultural programs and is based in Seattle since 2009. He has unique talents and experiences – including successful world tours with Ondekoza, the world-famous Japanese Taiko troupe, and a US tour completed by the members running between every performance city, completely circling the US. After leaving Ondekoza, he moved to the US to perform in residence at Walt Disney World's EPCOT. After seven years of performances at EPCOT, he moved to Seattle to establish The School of TAIKO. Ringtaro is also one of the workshop leaders of the biennial North American Taiko Conference and provides support for Taiko groups and individuals. Enjoy this Taiko Workshop for a unique experience and entrance into Japanese culture!
About the Workshop 
In this ZOOM workshop, participants will learn the basics of Taiko Drumming.
As preparation, participants are requested to create "practice" taiko drums by (for example) placing cushions on a sofa or desk at their home for use with the pre-sent Taiko sticks.
Participants will have a fun experience learning simple rhythms and the unique movements of Japanese Taiko drumming.  At the end of the 50-minute program, the participants will play a short Taiko song together as group work.
If participants have an interest in Taiko, there is a way to join in real Taiko lessons which will be held at Bellevue College when 'live' classes resume. We are very happy to welcome college students in our school!

---
                   Speaker on October 7th (Thu) 2:30pm – 3:30pm
                                     & October 9th (Sat) 12:00pm – 12:50pm
Maeda Shinji / Aero Zypangu
"You are the pilot in command of your life"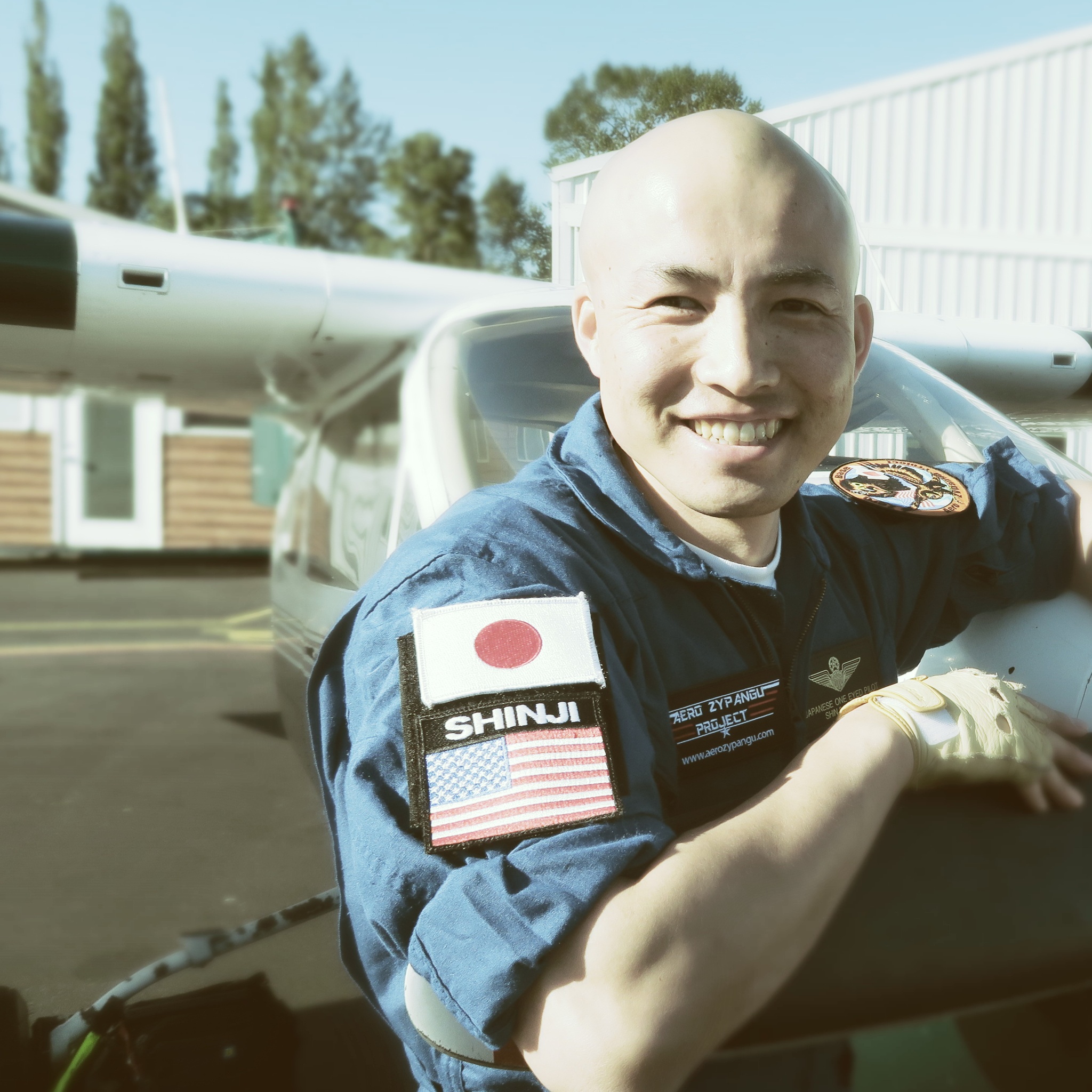 Shinji faced the "death" in Japan when he was 18 years old. The consequence was significant and painful. He fought the discrimination, self-depression and anxiety. This presentation is all about how he survived, what he accomplished in 2021 and why he has been giving motivational speeches. It is authentic, touching, and, more importantly, "true story".  His sense of humor makes time flying by so fast and you will forget he flies with one eye.  Bring your loved ones if you can or share his story with your loved ones afterwards so that you will love them more. 
Youtube introduction: https://youtu.be/_u_VtwsdfDA
---
                       Speaker on October 7th (Thu) 5:00pm – 6:00pm (PDT)
Speakers: Dee Goto and Joe Abo
MC/Interviewer: Misa Murohashi
The Japanese-American Experience during and after WWII
Open to the Public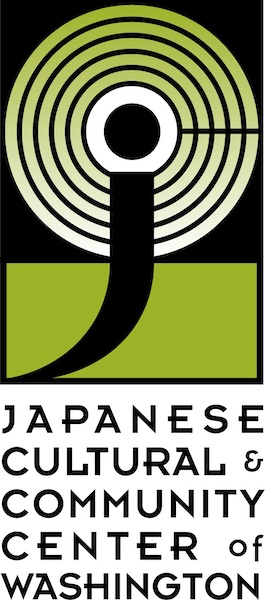 We will be learning about the Japanese-American experience during and after WWII, especially in the Pacific Northwest.
Delores "Dee" Goto, is a founding member of the "Omoide Project."  In 1969 Dee was hired by the University of Washington Library Archives to help start the Special Collection to gather documentation on the Pacific Northwest Japanese Experience.  The Omoide program (developed in the 1990s under an umbrella of organizations supported in part by the Nikkei Heritage Association of Washington and the JCCCW – Japanese Cultural and Community Center of Washington) encourages open dialog and discussions of constitutional rights, personal history, cultural development, immigrant experiences in the US, family values, multi-cultural issues and more.
………
Joe Abo was born in 1939 in Olympia, WA.
His parents worked in the oyster industry there and he and his family were sent to the Tule Lake (California) "relocation center" at the beginning of World War 2.
Six months after the war ended the family moved back to Olympia.
Joe attended school in Shelton, WA and, after high school, went to the University of Washington where he graduated in Chemical Engineering.
Joe then worked for the US Navy as a civilian engineer at the torpedo testing station in Keyport, WA. 
He stayed in Bremerton after retirement where he still lives and has four grandchildren through a daughter in Maryland and a son in California.
………
Misa Murohashi is General Manager of North American Post Publishing, Inc (https://napost.com/), which has been serving the Japanese-American community since 1902. Today, the company publishes two publications, "The North American Post" serving Japanese-Americans and "Soy Sauce (https://soysource.net/)" serving Japanese expats in the greater Seattle area. 
---
                   Speaker on October 8th (Fri) 2:30pm – 3:30pm
                                     & October 9th (Sat) 1:00pm – 1:50pm
Rev. Taijo Imanaka / Seattle Koyasan
"Buddhist Vegetarian Cooking Demonstration"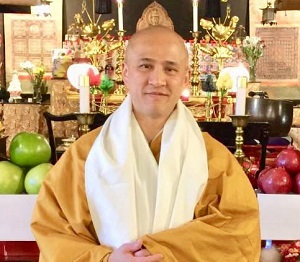 In 1992, Rev. Taijo Imanaka was ordained at Rengejoin, a Koyasan Shingon monastery on Mt. Koya in Japan, as a disciple of Abbot Ryusho Soeda. In 2006, he was assigned as Head Priest of Seattle Koyasan Buddhist Temple, located in the downtown area of Seattle. In 2011, he was assigned as the chef monk at Entsuritsuji, one of the oldest training monasteries in Koyasan, cooking every day for young novice monks. Since returning to Seattle in 2014, he has focused on educational and social outreach, hosting field trips from the Psychology Department and Theology Department of Seattle University, delivering Ah-breathing meditation to the community, including homeless camps. More recently, he has been conducting a Mandala Symphony meditation weekly dedicated to the Black Lives Matter movement.
About the demo:
During two demonstrations, we will be learning about Buddhist vegetarian dishes. Rev. Taijo will show us how to prepare and cook these dishes and what it means to eat healthy vegetarian food and how protein is important for the body.
---
                   Speaker on October 9th (Sat) 11:00am – 11:50am
Yanagiya Tozaburo
"Rakugo, a Traditional Comedy storytelling"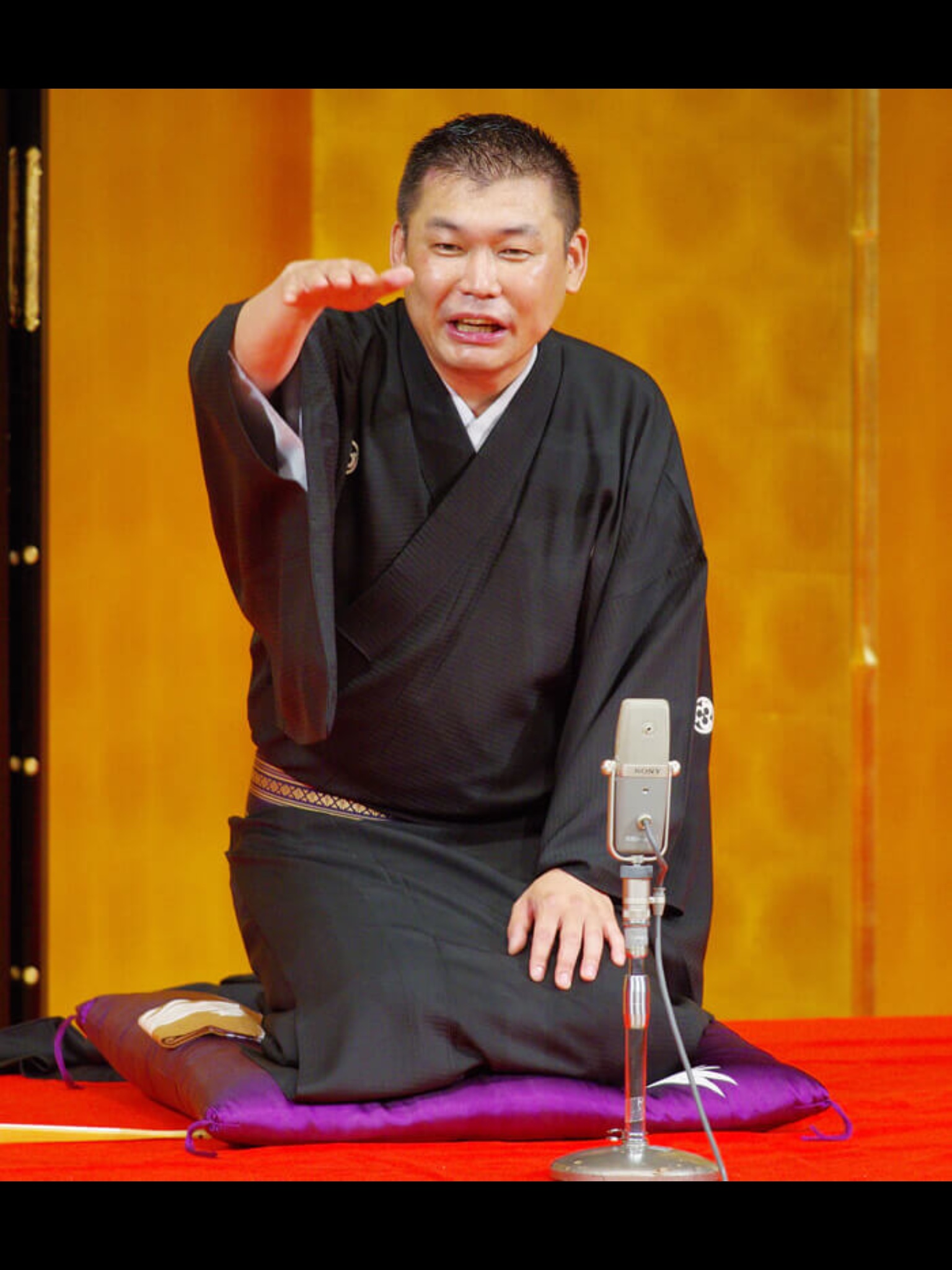 Professional RAKUGO (comedic storytelling) performer Yanagiya Tozaburo, will perform (in both English and Japanese) and will discuss the history of RAKUGO, the props used, etc.
Tozaburo "Zabu" Yanagiya III is a famous Japanese Rakugoka, director, scriptwriter, actor, and associate professor at Toa University. Born and raised in Tokyo, He was accepted as a disciple by Rakugo Master Gontaro Yanagiya III, and started as a trainee in 1999 at the age of 22, after dropping out of a prestigious private university in Japan. In March 2014, on the 15th year of Tozaburo's Rakugo career, he was promoted to "Shin' Uchi," the master rank of a Rakugo Storyteller, and succeeded to the name of Tozaburo Yanagiya the third we know today. Ever since, Shin' Uchi Rakugoka Tozaburo has performed all over Japan and appeared in the Shoten Rakugo show and other television programs.
Rakugo is a form of Japanese comic monologue storytelling with an enriched 400 years' tradition. A Rakugo performance features a lone storyteller dressed in kimono, a traditional Japanese garment, kneeling on a cushion, using only a fan and a hand towel as props. Today, there are two main traditions of Rakugo, the Edo Rakugo originated from Tokyo, and the Kamigata Rakugo originated from Osaka and Kyoto. There are many different forms of Rakugo: varying from theater, musical, ghost, sentimental, and many other discourses. In order to become a professional Rakugoka, one must be apprenticed to a Rakugo master and received a stage name. There are three ranks in the Rakugoka hierarchy: Zenza, the opening act performer, Futatsume, the Rakugoka status between amateur and professional, and Shin' Uchi, the full-fledged master of storytelling.
---
                   Speaker on October 9th (Sat) 2:00pm – 2:50pm
Bellevue College Japanese Culture Exchange Club
"Live Japan Trivia Quiz"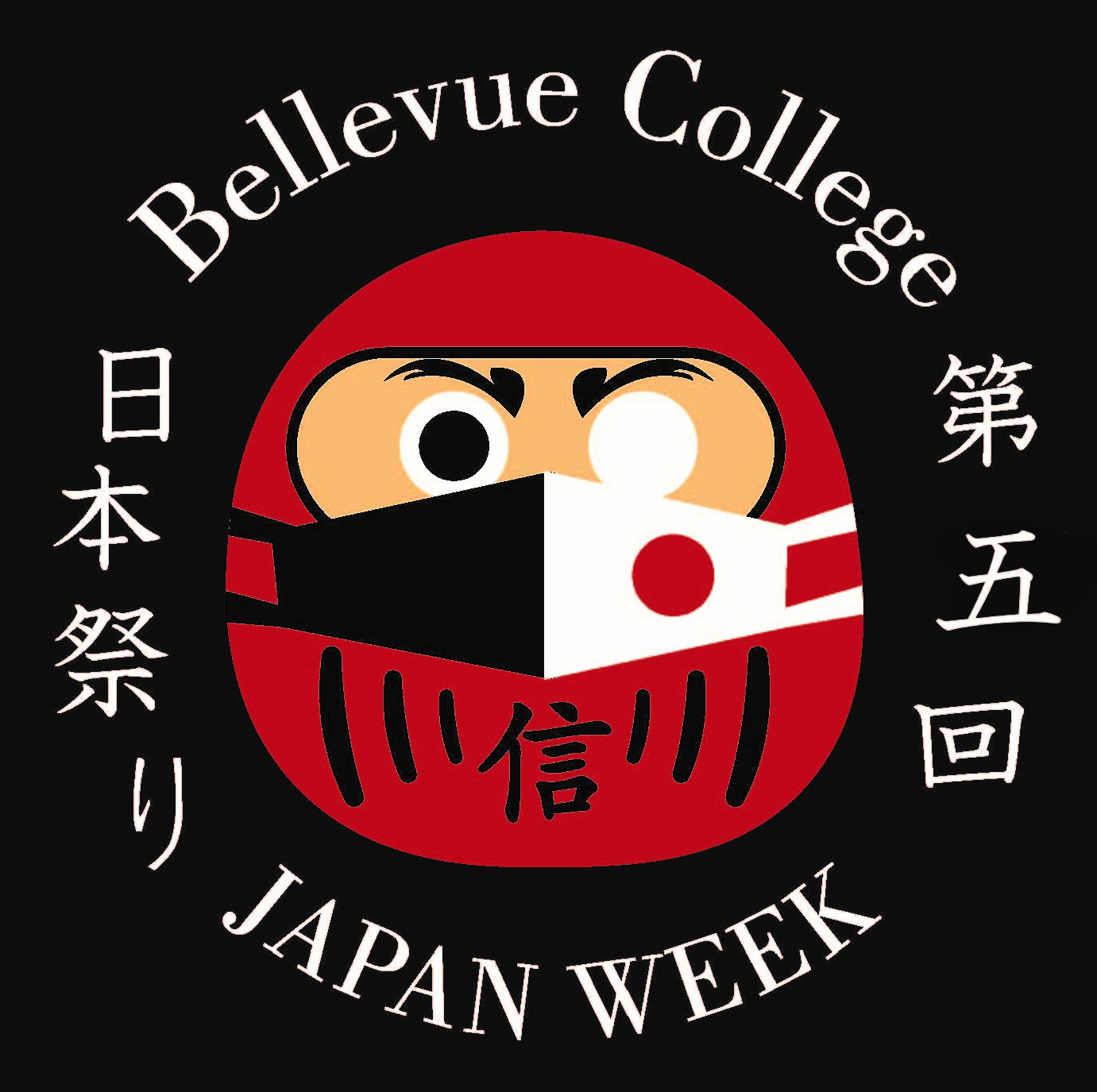 The Bellevue College Japan Week student leaders have created Japan-related trivia quiz questions on Kahoot. Download the Kahoot app on your cell phone and participate live and answer questions. Winners will receive a prize! (note – anyone can participate from anywhere but prizes can only be mailed to U.S. addresses.)