Weekday Webinar Programs
(for BC students)

9/26 (Mon) - 9/30 (Fri)

2:30-3:30pm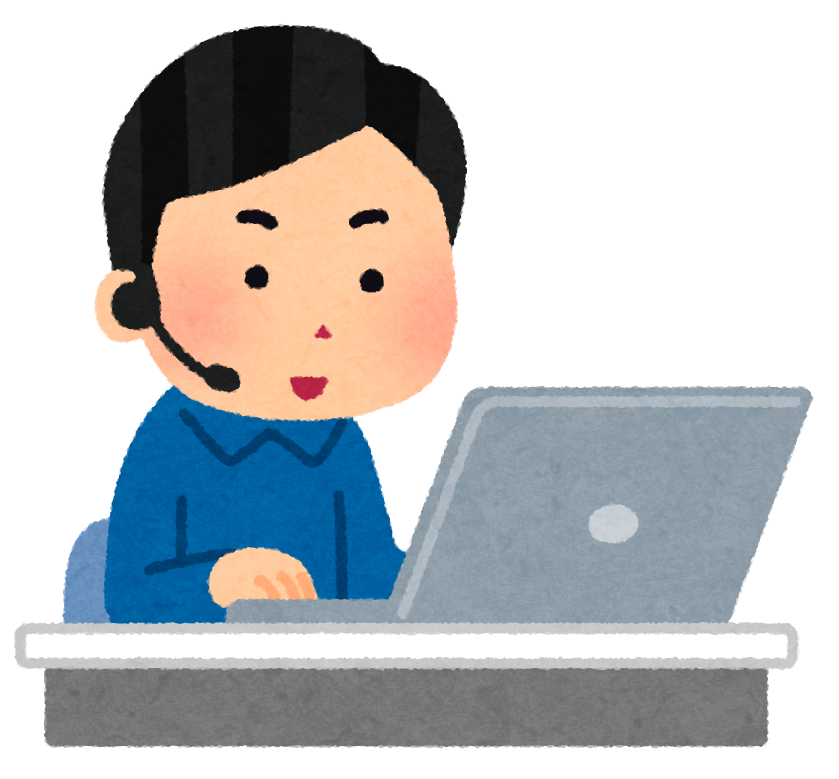 Click time in orange to check in your time zone!
| | | |
| --- | --- | --- |
| Date/Time | Topic | Speaker |
| Sept. 26th (Mon) | | |
| Sept. 27th (Tue) | | |
| Sept. 28th (Wed) | | |
| Sept. 29th (Thu) | | Dylan Rhoads, Nintendo of America |
| Sept. 30th (Fri) | | |
---
Go to Public Festival Day Schedule
---
Dr. Takanori Shibata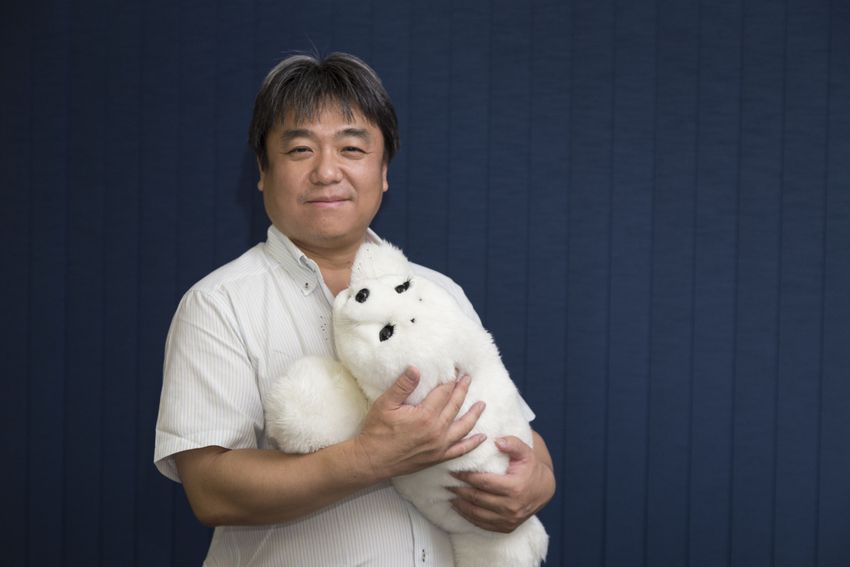 AI and Robotics in Healthcare: Meet the therapeutic Robot Seal, PARO
Sept. 24 (Sat) 4:00pm – 5:00pm, (Open to the Public) We will also be livestreaming this webinar session in Bldg. B-102 on Saturday.
Sept. 26 (Mon) 2:30pm – 3:30pm, Zoom Webinar: Click Here to Register (for BC students)
Biography
Prof. Takanori Shibata, Ph.D.
Chief Senior Research Scientist
Human Informatics and Interaction Research Institute (HIIRI)
National Institute of Advanced Industrial Science and Technology (AIST)
Prof. Takanori Shibata received B.S., M.S. and Ph.D. in Electronic and Mechanical Engineering from Nagoya University in 89, 91 and 92, respectively. He was a research scientist at AIST, MITI from 93 to 98. Concurrently, he was a visiting research scientist at the Artificial Intelligence Lab., MIT from 95 to 98. At the AIST, Dr. Shibata was a senior research scientist from 98 to 13. Concurrently, he was the Deputy Director for Information and Communication Technology Policy, Cabinet Office of Japan in 2009 and 2010. Since 2013, he has been the current position, and concurrently, a Professor at School of Computing, Tokyo Institute of Technology, and a visiting fellow, AgeLab, MIT. His research interests include human-robot interaction, robot therapy, mental health for astronauts in long-term mission (e.g. to Mars), and humanitarian de-mining. He received many awards including the Japanese Prime Minister's Award in 2003, and The Outstanding Young Person of the world by Junior Chamber International in 2004. In 2015, PARO was awarded the "Patient Trophy" as innovation of non-pharmacological therapy for dementia by AP-HP, France. In 2018, Prof. Shibata was awarded the "Ryman Prize" that is the most prestigious award in the fields of geriatric medicine, welfare and health in the world.
Summary
Seal Robot, PARO, is a neurological therapeutic medical device for robot therapy, which uses robots as a substitution for animals in "animal therapy." This is a new robot application in the fields of welfare and patient care. PARO has been developed for robot therapy since 1993. PARO was commercialized in Japan in 2005, and in Europe and the U.S. in 2009. Since then, about 7,500 PAROs have been used in hospitals and care facilities as well as at home in more than 30 countries. Recent research has revealed that robot therapy has a similar effect on patients as animal therapy. In 2009, the U.S. Food and Drug Administration (FDA) certified PARO as a "biofeedback medical device" in Class 2. Since 2018, PARO can be prescribed for biofeedback therapy for patients with dementia, PTSD, brain injury, cancer, Parkinson's disease, etc. when they are diagnosed as depression, anxiety, pain, insomnia, agitation (such as walking about and violent behaviors), etc. The cost of treatment of biofeedback therapy with PARO can be reimbursed by the Medicare and Medicaid, and private medical insurance companies. In addition, the Gov. fund by the Center for Medicare and Medicaid service support cost of introduction of PAROs for licensed nursing facilities. In 2021, 28 skilled nursing facilities of members of the LeadingAge Washington adopted 43 PAROs for elderly supported 100% financially by the Gov. funds. The presentation will explain cultural difference of acceptance of PARO between Japan and the US, therapeutic effects of PARO with some results of clinical trials, and application of PARO to child patients. Finally, recent use of PARO for Ukrainian refugees in Poland will be introduced.
---
Arisa Nakamura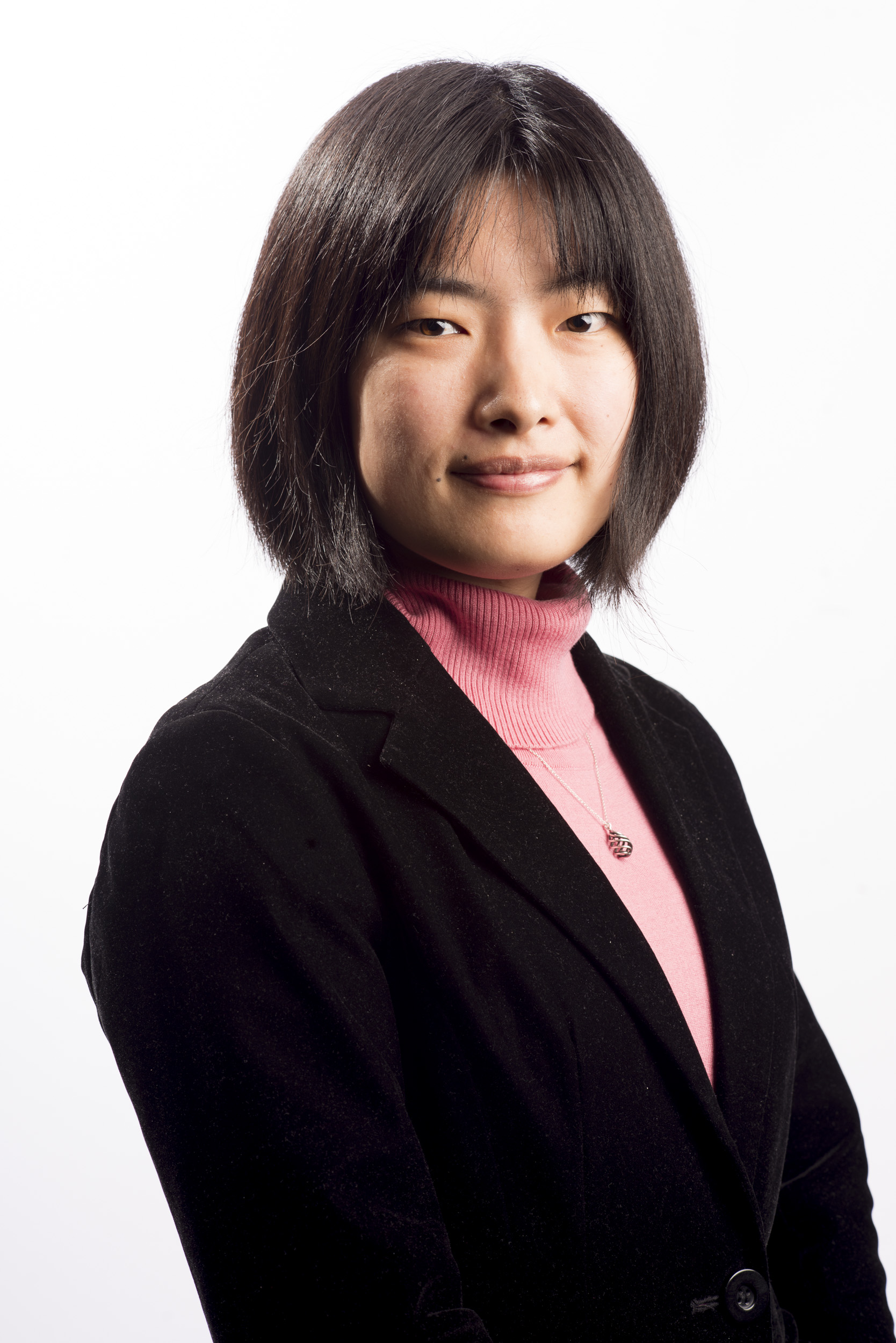 MANGA Drawing Workshop
Sept. 24 (Sat) in-person Bldg. C-165/12:00-1:00pm (Open to the Public)
Sept. 27 (Tues) 2:30pm – 3:30pm, Zoom Webinar: Click Here to Register (for BC students)
Arisa Nakamura is a Seattle-based graphic & manga artist and a staff member at the Japanese Cultural & Community Center of Washington (JCCCW). She was born in Shizuoka, Japan, and moved to the U.S. in 2013 to study Community Design. Her comic series, "Shin Issei Journey" has started in 2019 on North American Post, the oldest Japanese language newspaper published in the Pacific Northwest. She also designs educational materials such as maps, booklets, and exhibition panels. Recently, she worked with the National Park Service to publish the "Bainbridge Island Junior Ranger Booklet." The activity booklet is used to learn the history of the forced removal and incarceration of Japanese Americans during World War II.
Workshop: 
Arisa Nakamura will explain the basic technique of manga drawing, such as manpu, fukidashi, facial expressions and how to design manga characters. You'll also have a chance to learn how to use tools to draw and color manga characters.
---
Clarence Moriwaki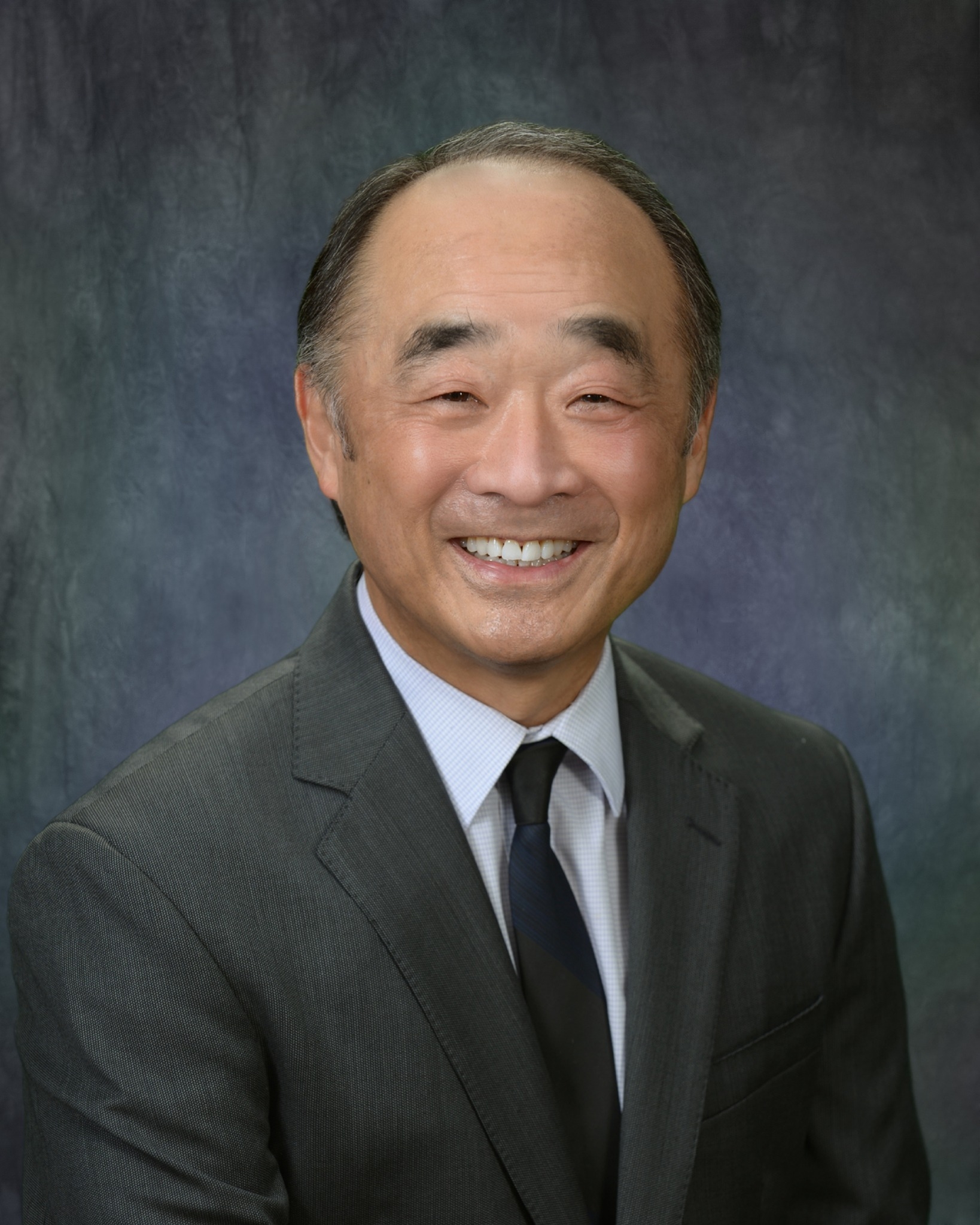 From Bainbridge Island to American Concentration Camps
Sept. 28 (Wed) 2:30pm – 3:30pm, Zoom Webinar: Click Here to Register
Clarence Moriwaki is the deputy mayor of Bainbridge Island and a member of Humanities Washington's Board of Directors.

Clarence is the past president of the Bainbridge Island Japanese American Community and the Bainbridge Island Japanese American Exclusion Memorial Association. Clarence was the 2008 recipient of the NPCA's Marjorie Stoneman Douglas Award, and he was named the 2017 Citizen of the Year by the Bainbridge Island Chamber of Commerce.

Clarence has held responsible positions for President Bill Clinton, Governor Mike Lowry, Congressman Jay Inslee, Lt. Governor John Cherberg, the Washington State Senate, Sound Transit, ACLU of Washington, and he was the CEO of the Japanese Cultural and Community Center of Washington.
Clarence was a Tukwila City Council Member, a broadcast journalist with three Seattle radio stations, and he is our state's first and only 12 year-old Eagle Scout.
Presentation
Mr. Clarence Moriwaki, a resident of Bainbridge Island will talk about the many Japanese-Americans living there in the 1940s and who were forced to leave the Island and were interred in US-based concentration camps. Ms. Lilly Kodama who, with her family, spent the war in two of those concentration camps as a child and then returned to live on Bainbridge Island will join him to answer questions from the audience.
---
Dylan Rhoads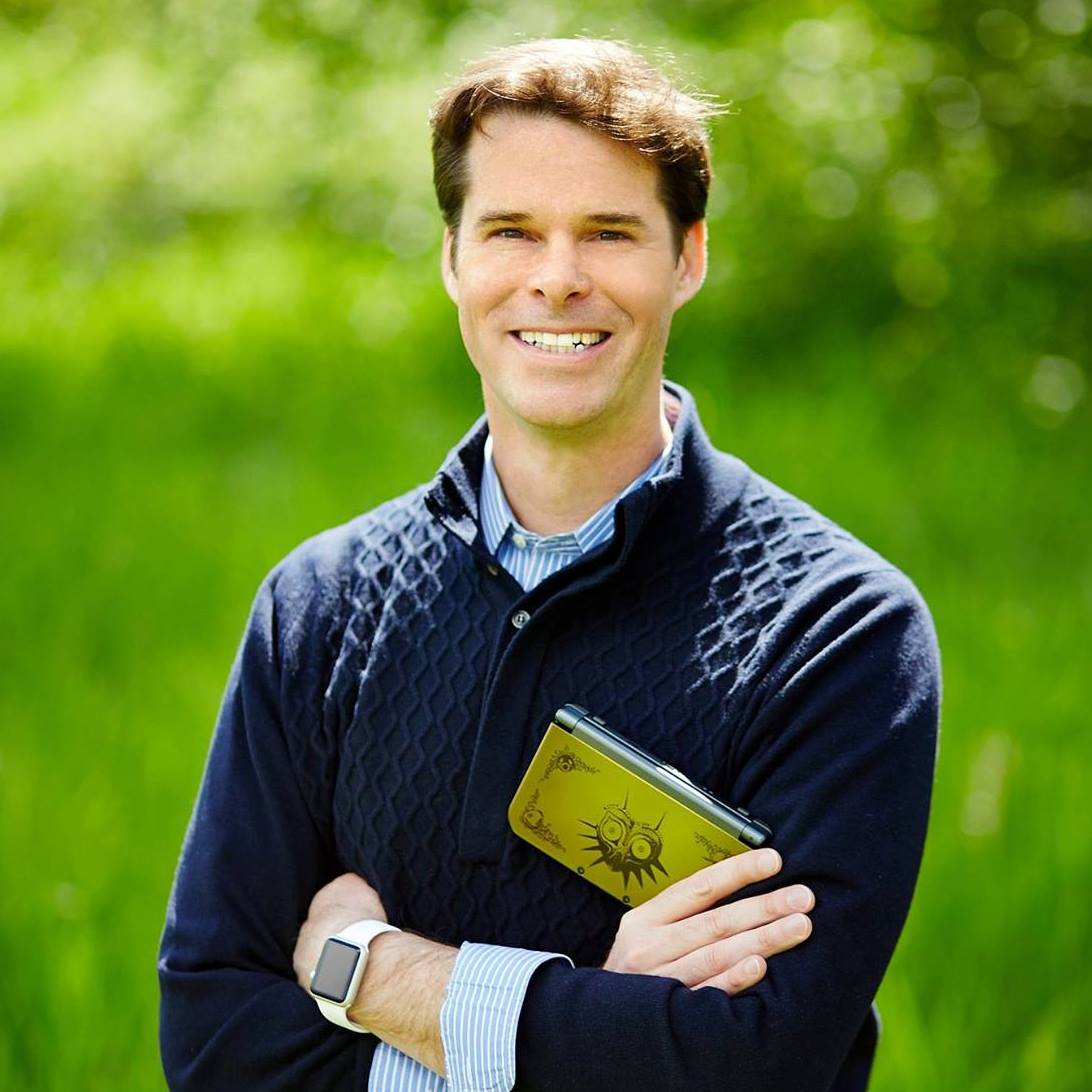 Japan's Influence in the Video Game Industry
Sept. 24 (Sat) in-person, Bldg. C-165/10:30-11:30am (Open to the Public)
Sept. 29 (Thurs) 2:30 – 3:30pm, Zoom Webinar: Click Here to Register (for BC students)
Building upon his background in computer science and Japanese language, Dylan Rhoads has worked in the interactive entertainment industry for over 20 years, partnering with many Japanese and western videogame companies and earning his M.B.A. from the University of Washington in 2013. As a longtime arcade and console gamer, Dylan experienced Japan's impact on the game industry firsthand.
During  Japan Week, Dylan will share a brief history of Japan's tremendous influence on global interactive entertainment, highlighting contributions by individual Japanese game creators whose works who have influenced the course of the industry.
---
Kuniko Yamamoto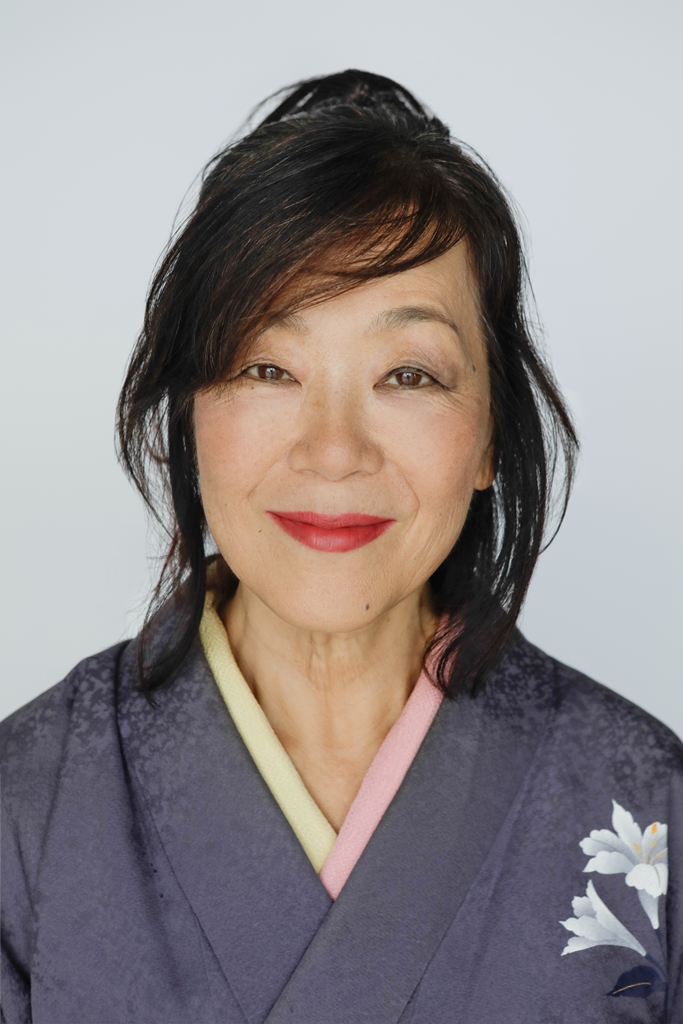 The Science of Origami
Sept. 30 (Fri) 2:30-3:30pm, Zoom Webinar: Click Here to Register (for BC students)
A native of Japan, Kuniko, award winning theatre performer and origami artist, came to the United States in 1985 to study theatre with Tony Montanaro. In the last 2 decades she has performed her solo show, "Japanese Storytelling with Magical Mask, Mime and Music" "Origami Tales" in venues like Disney's Epcot Center, The Kennedy Center and at the National Storytelling Festival. Kuniko's marvelous presentations promote cross-cultural communication and understanding in an entertaining way. As a teaching artist, she taught Origami Math and Storytelling at more than 2,000 schools and colleges.
In 2017 she expanded her work to Origami Air Art Studio to offer a more creative learning experience for K-12 schools combining the art of paper folding and performing arts. She has presented the studio's educational programs and videos to schools internationally and exhibited studio works at The Ringling Museum of Art's Seasonal events.
Workshop:
Once a simple art of paper folding, the futuristic applications of origami can now be found everywhere. The designs of solar panels for satellites that fold and unfold are based on origami principles. Origami patterns have influenced the designs of improved air-bags, and origami techniques have been used to develop life-saving heart valves. Kuniko, an award-winning origami artist/performer, will share the fantastic paper folding applications and guide you to design your own foldable structures. No origami experience required – it starts with just a simple fold and Kuniko's step-by-step instruction will assure the STEAM is for everyone!