Buy a shirt to support Japan Week 2020! (Sold out!)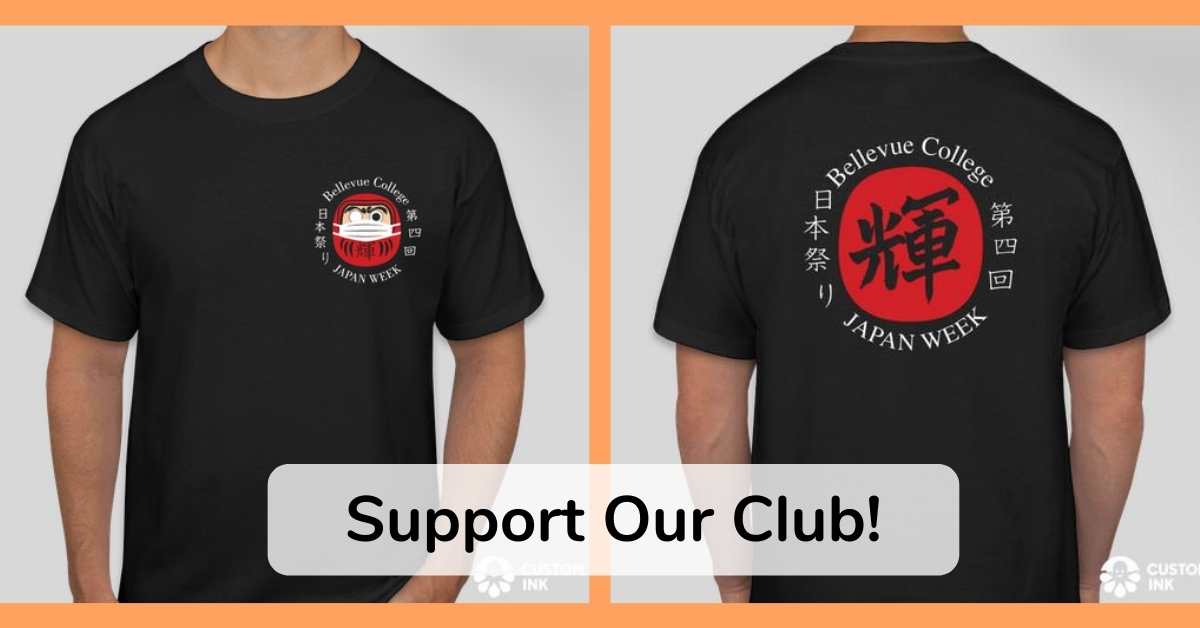 About this campaign
Support Bellevue College Japan Week. T-shirt sales help fund this annual event. This year's T-shirt features our mascot "daruma" – appropriately outfitted with a face covering – on the front and our 2020 kanji, "KAGAYAKU" ("glow," "shine"), on the back. Sure to become a collector's item!
T-shirt sales ended on October 15, 2020. Thank you for the support!
Japan Week at Bellevue College is an annual week-long event sponsored by the BC Japanese Culture Exchange Club with support from the Consulate-General of Japan in Seattle. We provide exhibits, performances, and lectures on the history and culture of Japan by local experts, artists, and performers. Due to the pandemic and campus shutdown, this year's event will be virtual – online only. But we believe we can still create a rewarding online experience for our students and the broader Bellevue College community.
Donate!
Due to the pandemic and campus closure, we've been unable to have our usual flea market fundraisers on campus this year. If you have items you'd like to donate, please hang on to them a little longer – until campus re-opens and we can again accept donated items. In the meantime, you can still donate to this year's Japan Week by clicking on the donation link here and selecting "Japan Week" from the Designation pull-down menu. Thank you for your support!
Thank you for supporting this year's Japan Week!