Go to: A to B C to J K to M N to S T to Z
TELOS Instructor Biographies
T to Z
Voluntarily provided TELOS instructor biographies are included here. If you are a TELOS instructor, please Contact Us to add, update, or remove your information or photo.
---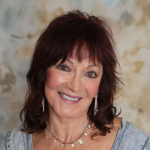 Doris Toppen
Length of time teaching for TELOS – over 20 years
Course taught in TELOS program
Creative Writing
Educational background
College at Bellevue, Seattle Pacific University and Pacific University
Professional experience
Doris was a dental assistant for fifteen years. She is a nationally published writer, teacher and poet.
Experience related to course topics if different from professional experience
She has volunteered for Bridges for Grieving Children in Tacoma for eight years as well as cancer organizations for many years, She has been Cystic Fibrosis coordinator and bike-a-thon leader for eight years, and a general community volunteer for forty years.
Personal interests
She grew up in Tacoma, raised her family in North Bend where she lives now. She enjoys biking, dancing, swimming, reading, training for Senior Olympics 5 K runs where she received her fifth gold medal last month. Her first love is making memories with her family of four children and six grandchildren.
____________________________________________________________________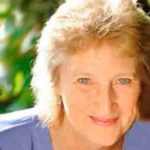 Glenna Trout
Teaching for TELOS – since Spring 2017
Courses taught in TELOS program:
It's All About Face
Who Are You Really?
Seeing the Person Behind the Mask
Educational background
Washington State University, BA in Education
Washington State Police Academy
University of Louisville, National Crime Prevention Institute
Professional experience:
Bellevue Police Department, 1972-1982, Police Lieutenant;
King County Office of Judicial Administration, Pilot Program Coordinator, King County Comprehensive Domestic Violence Intervention Project, 1989-1990;
King County Prosecutor's Office, Supervisor, Domestic Violence Section of the Victim Assistance Unit, 1991 – 1992;
New Scotland Yard, London, England, Domestic Violence Through to Murder Police Task Force, 1995-1997;
International conference organizer, speaker and trainer, 1993 – 2015;
Owner, Facing Facts, 1982- present; Facing DV (Domestic Violence) Facts – 1988 to 2012
Experience related to course topics if different from Professional experience
Combining her career as a police officer with decades of facial communication experience, Glenna Trout has conducted training in many countries to national and regional law enforcement agencies, medical professionals, fraud and fire investigators, business leaders and life coaches.
Special Achievements and Honors
Security Director, Seattle Goodwill Games, 1989 – 1990 (1 year);
Certificate of Recognition for contributions to Crime Prevention and to Domestic Violence Prevention and Effective Intervention, City of Antwerp, Belgium, 2001 – 2005
Personal interests
Glenna is currently living in the Seattle area after having the distinct pleasure of being based in England for several years. Glenna enjoys travel, reading, gardening and the company of truly amazing friends in many parts of the world.
_____________________________________________________________________

Mark Waldstein
Teaching for TELOS – since Summer 2016
Courses taught in TELOS program
A New Look at Old-Time Radio
The History of Television
The History of Television: 1950s; 1960s
Screwball Comedies of the 1930s and 1940s.
More Screwball Comedies of the 1930s and 1940s.
Storytelling through Scriptwriting
The Rebirth of the Documentary Film
Readers Theatre
Readers Theatre Returns
Improv Theater Games
America in 1968
British Comedy
Acting for Anyone
Brit Com Goes to the Movies
British Comedy at the Movies
Educational background
Double B.A. degree in English and Theater Arts from Drew University in Madison, New Jersey, 1983.
Professional experience
Mark Waldstein is a professional actor, writer and educator. He has worked at commercial and public radio stations, on the air and behind the scenes. Mark has supplied character voices for video games and radio commercials; on camera, he has appeared for Microsoft, Providence Health, Amgen, and CapitolOne. He recently taught radio drama in this very building, for the OLS program of Bellevue College…which led to repeating it for TELOS!
In 1998, Mark moved here from the East Coast to to be a co-founder of the Second Story Repertory theater in Redmond; over the next ten years, he appeared there in dozens of shows — as Felix in "The Odd Couple", Jack in "The Importance of Being Earnest", and the Major-General in "The Pirates of Penzance", among others. Elsewhere, Mark was in the Seattle premiere of "Spring Awakening" at Balagan Theatre; the musical "Parade" and the comedy "The Foreigner", both with Sound Theatre; "Picnic" with ReAct; and also with Book-It Repertory, Village Theatre, Seattle Musical Theatre, the 14/48 Festival, and Theatre Anonymous.
Experience related to course topics if different from Professional experience
In his early teens, Mark heard some legendary broadcasts and realized that radio creates a "theater of the mind" — better than even the biggest-budget movies — using nothing more than words and sound effects. In his college days, he created and produced a radio comedy series for the campus FM station…and he's been hooked ever since.
Special Achievements and Honors
At WBUR-FM in Boston, Mark co-authored and starred in a radio drama based on Nathaniel Hawthorne's "Tanglewood Tales". The program aired on over 50 NPR stations, and won a Silver Medal from the Corporation for Public Broadcasting.
Personal interests
Mark originally hails from the New York area (okay, really New Jersey) and he also spent fifteen years doing theater and radio in Boston. He gets back to New York a couple of times a year, to get his Broadway fix and a jolt of the fast-paced life.
______________________________________________________________________

Teaching for TELOS – since Spring 2015
Courses taught in TELOS program
Steam: 19th Century Railroads in the US
"We the People": Selling the Constitution
Steam Locomotives Come to America
"We the People": Ratification of the Constitution
American Democracy in Crisis (with James Maynard)
Educational background
Ted graduated from Whitman College and University of Washington Law School (1965)
Professional experience
He had a 50-year career in Law, specifically as a Civil Litigator. He also served three years as an Assistant Attorney General, State of Washington
Experience related to course topics if different from professional experience
Railroads as an economic and historical driver of the Industrial Revolution and the economic and demographic development of the United States has been of great and continuing interest. He majored in History and Political Science at Whitman College and has continued a life- long interest in those areas. He expects to offer classes on these areas of interest based upon independent research and thought gathered from over fifty years of experience.
Personal history/interests
He is a fourth-generation Northwesterner. His paternal-side great grandparents were a country "doctor" in central Idaho and a shake and sawmill operator in Olympia. His maternal-side grandparents emigrated from England and later from Wisconsin to Bellingham where his grandfather included the Great Northern Railroad as a law client.

_____________________________________________________________________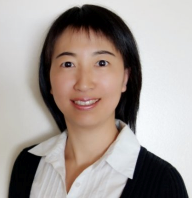 Cindy (Fang) Xie
Teaching for TELOS – since Winter 2017
Courses taught in TELOS program
Human Anatomy and Physiology
Health and Wellness
Educational background
Ph.D. in biomedical research from the University of British Columbia.
Professional experience
Dr. Cindy Xie is a member of faculty at Bellevue College, teaching life sciences for credit courses in Biology and Anatomy/Physiology. In the summer, she teaches life science camps and teaching seminars for the local community.
Special Achievements and Honors
Cindy Xie has received the "Senior Research Award" from "The Michael Smith Foundation for Health Research (MSFHR) 2008~2011". She has authored and published a book on Infection and Immune Genetics In Preeclampsia (ISBN-13: 978-3-8443-9321-7) in 2012.
She has published a series of high-quality research papers in peer-reviewed journals including Proceedings of the National Academy of Sciences of the United States of America, American Journal of Obstetrics &Gynecology, and the American Journal of Reproductive Immunology.
In addition, Dr. Xie has been directly invited to serve as a peer reviewer by well-respected international scientific journals such as Stem Cells Translational Medicine, Genomics, Proteomics & Bioinformatics, International Journal of Women's Health, and Green Journal.
Personal interests
With her career in clinic medicine, biomedical research and education, she enjoys communicating about life sciences with the public, facilitating people who want to learn about the human body. It is her desire to promote health and wellness.
---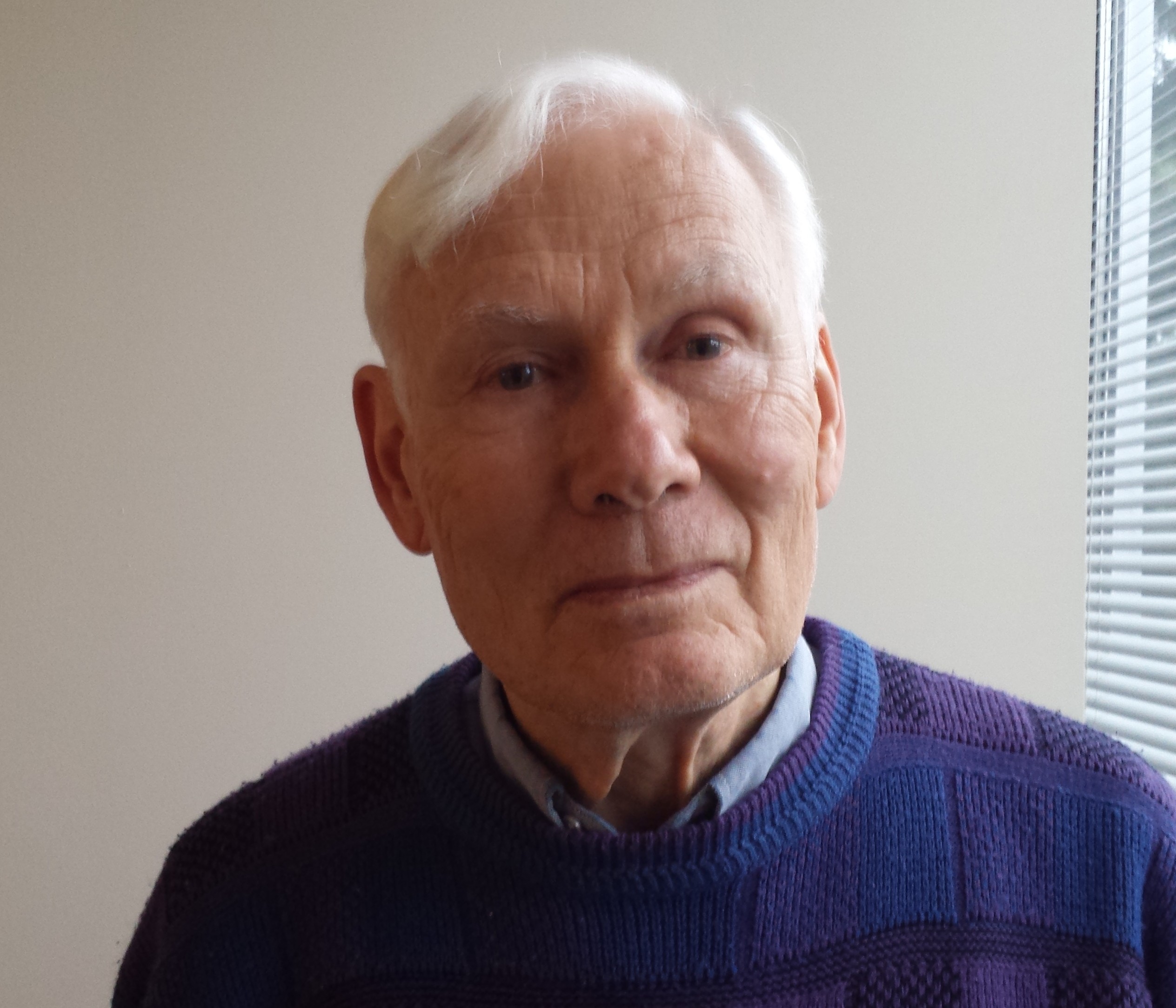 Richard Young
Teaching for TELOS – since Spring 2015
Courses taught in TELOS program –
Presidential Greatness: The Search for Effective Leadership
The Politics of Climate Change
The Search for Presidential Leadership
The Evolving Presidency
The Age of Trump
From Truman to Trump
Educational background
Stanford University, Political Science, Ph.D.
Edinburgh University, History
Northwestern University, History and Education, M.A.T.
Lawrence University, Government, B.A.
Professional experience
Associate Professor, History, Political Science, and Environmental Studies, Seattle University, 2002-
Assistant and Associate Professor of Political Science, Seattle University 1987-2002
Assistant Professor, Political Science, The University of Texas at San Antonio, 1979-87
Special Achievements and Honors
Fall 2003 Outstanding Teacher Award, College of Arts and Sciences
Many publications and research grants.
---
Teaching for TELOS – since Winter 2019
Courses taught in TELOS program
Do more with your Android phone!
Try Virtual Reality
Educational background
Eric Zocher completed 75% of a BS Degree in Computer Science at U.C. San Diego and left to co-found his first startup software company, Silicon Beach Software.
Professional experience
Eric is a software executive who has led the development of dozens of products and services, the most renowned of which are Adobe Photoshop and Adobe Acrobat/PDF, the most beloved of which is Dark Castle, and the most widely missed of which is Microsoft FrontPage/Expression Web. He has forty years of experience in the software industry as an engineering leader, company executive, and software designer and developer. He was formerly Vice President of Engineering at Adobe Systems and a General Manager at Microsoft. In addition, he has co-founded three successful startups and has worked directly with Steve Jobs, John Warnock, Paul Allen, and Bill Gates.
Experience related to course topics if different from Professional experience
Eric has been an Android user for 7+ years and an Android teacher for 2 years.
Personal interests
Eric was born in the San Francisco Bay Area and grew up near the National Laboratories in Los Alamos, NM and Oak Ridge, TN. He has lived in the Bellevue area for twenty-five years, where he and his wife Robi Zocher raised their two daughters (now adults). Outside of software, his interests include sea kayaking, hiking, travel, photography, science fiction, astronomy/physics/cosmology, climate science awareness, and space exploration.
---