Go to: A to B C to D E to J K to M T to Z
TELOS Instructor Biographies
N to S
Voluntarily provided TELOS instructor biographies are included here. If you are a TELOS instructor, please Contact Us to add, update, or remove your information or photo.
_________________________________________________________________


Gabrielle Orsi
Length of time teaching for TELOS – since Spring 2014
Course(s) taught in TELOS program
Dante's Inferno: Journey Through Hell
A Modern Journey through Hell: Primo Levi and Auschwitz
Introduction to Modern Italian Literature
From the Page to the Silver Screen: Italian Cinema & Literature
Jewish Italy
Art and the Holocaust
Educational background
Ph.D. in Italian at the Department of Italian of Columbia University in New York, 2008. BA magna cum laude, Comparative Literature, Brown University. She also studied at the University of Bologna, Italy.
Professional experience
Gabrielle has taught at Columbia University, Barnard College, City University of New York-Queens College, the University of Kentucky, and the University of Denver, and she was a fellow at The Graduate Center, City University of New York in 2006, at Northwestern University in 2008, and at The Getty Research Institute of Los Angeles in 2009. She has also served as a Reader for the Advanced Placement Examination in Italian since 2008 and she is a Peer Reviewer for the Language and Literature (Non-US) Committee in the Fulbright Scholar program. She has published original research with the University of Chicago Italian Women Writers Project, academic journals, Fairleigh Dickinson University Press, and in her blog. She has provided Italian / English translation for Cambridge Scholars Publishing, Pantheon Books, and the Journal of Italian Translation.
Special Achievements and Honors
In 2014 she was awarded the position of Visiting Scholar at the American Academy in Rome, Italy. She was named the 2013 eLCC (e-Learning Consortium of Colorado) eLearning Technologist/Support Person of the Year by the e-Learning Consortium of Colorado.
Personal interests
Gabrielle is passionate about literature, history, and the arts, and loves the outdoors too. Her interests include all things Italian, traveling, hiking, backpacking, tennis, telemark skiing, snowshoeing (She represents the US Snowshoeing Association/USA Track & Field for the Western Region), and trail running, as well as spending time with family and friends. One of her lifetime goals is to run a marathon or ultra marathon in every state and so far she has checked 16 states off the list.
______________________________________________________________________

Irene Pasternack
Length of time teaching for TELOS – since Summer 2015
Course(s) taught in TELOS program
Rediscovering Joyful Movement
Introduction to the Feldenkrais Method
Feldenkrais: Moving with Ease
Better Balance: It's a learnable skill
Effortless Walking
Comfortable Feet
Journey to the Floor and Back
Don't Make Me Laugh
Improve Your Posture with the Feldenkrais Method
Improving Eyesight Naturally
Feldenkrais Awareness Through Movement
The Closet in your Skeleton
Walking on Uneven Grounds and Stairs
Educational background
M.A in Applied Behavioral Science from Whitworth/LIOS 1983
BA in Biology, Princeton University, 1979
Professional experience
Irene has been a Feldenkrais practitioner since 2008. She is also a dance teacher, and owner of Move Beyond Limits in Bellevue. Her first careers were working with at risk youth and technical writing.
Personal interests
As well as Feldenkrais, she teaches dancing, roller-skating, and hula hooping. She has lived in Washington since Mt. St. Helen's blew, and has two grown children.
_______________________________________________________________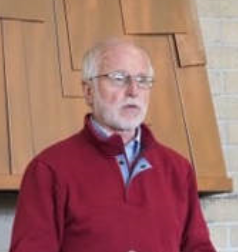 Ray Pfortner
Length of time teaching for TELOS –starting Fall 2018
Course(s) taught in TELOS program:
Focus on Composition in Photography
Travel Photography – Creating the Best Souvenirs!
Turning Your Art into Greeting Cards – To Use, Gift and Sell
Fundamentals of Digital Photography
>Educational background:
Raymond Pfortner has a Bachelor's in Biology from Yale and a Master's in Wnvironmental Management from Duke. He's also a fellow of the North American Nature Photography Association.
Professional experience:
Ray loves teaching and photography and has been doing both for over twenty years — in New York City, Seattle and California. He's worked in photography as an educator, stock agent, editor, consultant and photographer. He was the publishing liaison for the nature photographer Art Wolfe, where he marketed magazine stories worldwide and produced sixteen books. He's been the stock agent for eight National Geographic photographers and was a partner in the stock photography agency Peter Arnold, specializing in science and nature. Pfortner's own photography also focuses on nature and environmental issues.
Previously Ray worked for the US Environmental Protection Agency, the National Park Service, and the New York City Environmental Protection Administration – as project scientist, educator, citizen participation specialist, and photographer.
Experience related to course topic(s) if different from Professional experience:
Ray's primary interest is in cultivating new talent and empowering artists to do more business with their art. He leads visual artist workshops to China, Canada, Cuba and Europe as well as across the Northwest. He also frequently curates group shows of his students' work.
Special Achievements and Honors:
Bellevue College Foundation
•Margin of Excellence Award, 2008, for teaching accomplishments
North American Nature Photography Association
•Recognition Award, 2006, for making a difference with his photography
•Russ Kinne Grant, 2006, for giving freely of his expertise
•Fellow Award, 2003, for his career contributions to nature photography
Vashon-Maury Island Land Trust
•Emma Award, 2003, for a decade of contributions to Island conservation
Personal interests:
A native of New York City, Ray now lives on Vashon-Maury Island off Seattle.
________________________________________________________________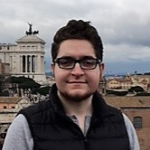 Alessandro Regio
Length of time teaching for TELOS – 4 years
Course(s) taught in TELOS program:
What is Social Justice?
Ancient Philosophy
History of American Foreign Policy
Modern Threats: Counter Terrorism
Modern Threats: Cybersecurity
Modern Threats: Nuclear Weapons
Educational background:
Graduate Institute of International and Development Studies, Doctor of Philosophy (PhD) candidate, International Relations and Political Science, 2015 – ;
Middlebury Institute of International Studies at Monterey, Master of Arts (M.A.), International Policy Studies, Certificate in Counter-Terrorism 2013 – 2015;
University of Washington, Bachelor of Arts (B.A.), Political Science (International Relations) ; Philosophy (Political Theory) 2009 – 2012.
His academic focus has been on International Relations Theory, Human Rights, Cross-Atlantic Defense Policy, and Ethical Policymaking.
Professional experience:
Alessandro Regio has worked on state and federal campaigns before turning to education. Along with being a TELOS instructor, he was also a Teaching Assistant at the Graduate Institute and a Technical Assistant at the University of Washington.
Experience related to course topic(s) if different from Professional experience:
Alessandro has arranged a number of symposiums on counter-terrorism strategies, immigrant rights, human rights, and ethical governance.
Personal interests
Topics and causes that matter to him: Civil Rights and Social Action, Economic Empowerment, Education, Human Rights, Politics, Poverty Alleviation
________________________________________________________________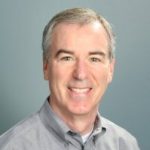 David Robison
Length of time teaching for TELOS –since Summer 2017
Course(s) taught in TELOS program:
Hooks, Riffs and Earworms-How Your Favorite Music Grabs You
Educational background:
BSElectrical Engineer, U. of Texas at Arlington, MSElectrical Engineering, GeorgiaTech
Professional experience:
David Robison is a retired pharmaceutical/medical device executive. He was VP of Operations for two Seattle start-up bio-techs and held a variety of management positions with a large diversified medical company including R&D, Quality, Operations, and Customer Service. He has been Professor and dean of electronics engineering technology and taught management classes to businesses, at Bellevue College, and Harvard Business School (MBA program).
Personal interests:
David is a native Texan, who has also lived in Georgia and Illinois prior to relocating to paradise (Washington state) in 1996. He is married with two children and one grandchild. His personal interests include, but are not limited to, literature, fine art, and music.
____________________________________________________________________

Audrey Rosenberg
Length of time teaching for TELOS – since Fall 2013
Course(s) taught in TELOS program
Quilts: American Civil War Era
Quilts: Modernism (20th to 21st Centuries)
Quilts: The Quilt Road (ancient to 1820s)
Textile Industry History: Part 1, Part 2
American vs European Decorative Arts
The Evolution of Clothing over Time: Part One, Part Two, Part Three
Ancient Textiles, Cloth and Society
The American Civil War Homefront
Latin America: Textiles, Weaving, and Society
American Quilts: Cultural History
Educational background
BA Chemistry Univ. of Pennsylvania, MSecEd in Secondary Education at Temple Univ., Associate Degree Paralegal Studies Manchester (CT) Community College.
Professional experience
Audrey has worked as a biochemist, science teacher and senior paralegal in commercial real estate and environmental issues, having retired from the legal department at Starbucks Coffee Company in 2007.
Experience related to course topic(s) if different from professional experience
Having loved crafts since childhood, especially knitting, embroidery and needlepoint, and having taken classes at two art schools as a teenager, she has combined her passion for art and her interest in history into a study of quilts, past and present. She is a founding member of the local Stray Threads Quilt Guild.
Special Achievements and Honors
Audrey was the Historian and Education Chairwoman of her quilt guild.
Personal interests
She has lived in Bellevue since 1997 and currently serves as President of the Board of Directors at her condo complex. When not quilting, she walks her poodle, reads, knits, and listens to music.

---
Dawn Samuelson
Length of time teaching for TELOS – since Winter 2020
Course(s) taught in TELOS program
Versatile Acrylics Studio
Exploring Landscape with Versatile Acrylics
Fun With Art
Background, education, and interests
Dawn has always had a passion for making art. She graduated from the School of the Art Institute of Chicago where she studied painting, sculpture, and photography. Since then she's been making and showing art around the country, with an emphasis on abstract painting and multimedia sculpture. She has taught a mixture of children and adults for the last 10 years and enjoys helping others explore their creativity.

---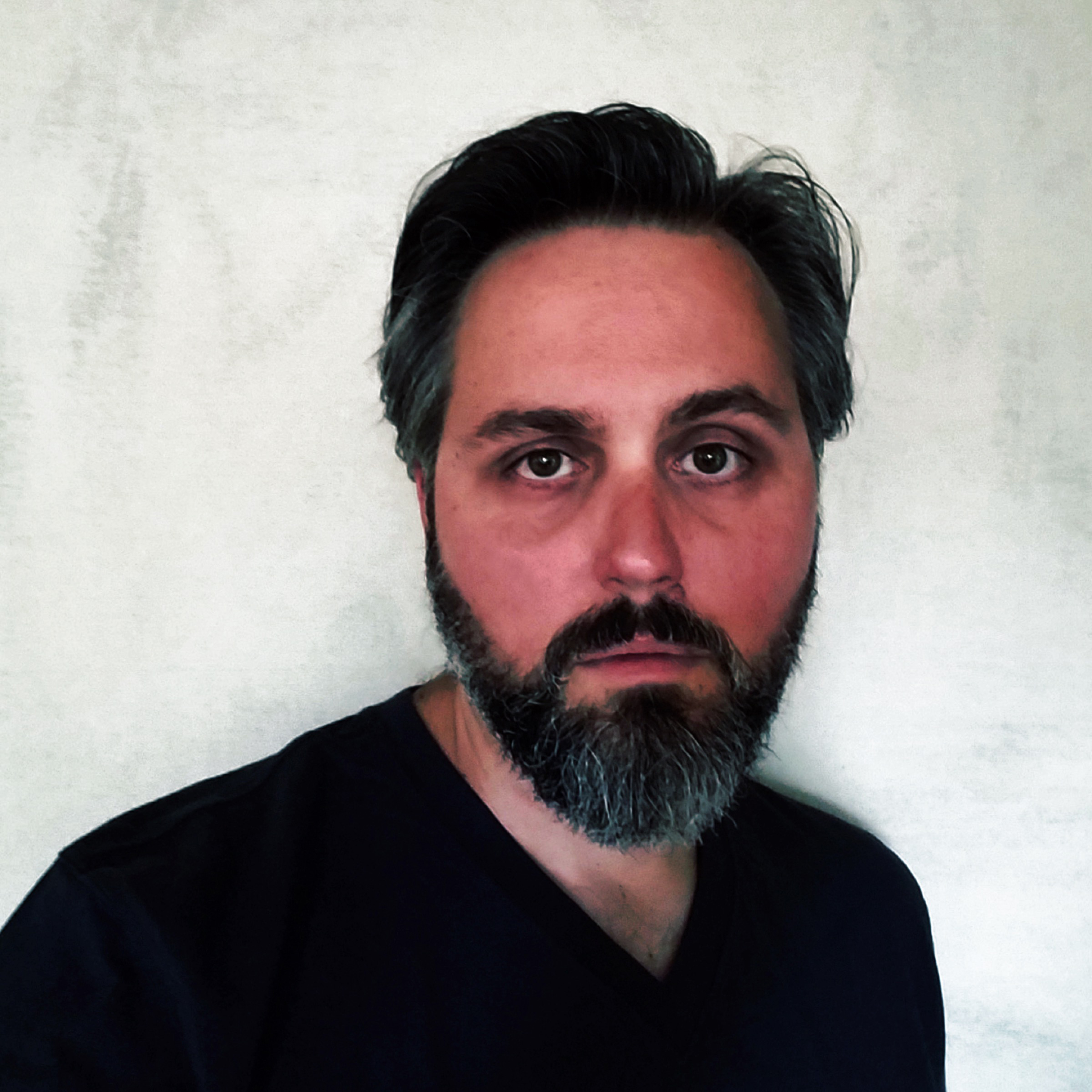 Miha Sarani
Length of time teaching for TELOS – since Fall 2016
Course(s) taught in TELOS program
Renaissance Art
Baroque Art
Neoclassical and the Birth of American Art
Introduction to Acrylics
Introduction to Acrylics II
Realism and the Birth of Modern Art
Modern Art
Fun with Art
Contemporary Art
Educational background
Bachelor of Fine Arts (B.F.A.), Painting + Drawing, with minor in Art History, University of Washington. 2013 – 2015
San Jose State University 2012 – 2012
Mission College 2009 – 2012
Gimnazija Moste, Ljubljana, Slovenija 1993 – 1996
Professional experience
Art Instructor, Bellevue College, May 2016 – Present
Grants Project Assistant, Artist Trust, October 2014 – October 2015 Greater Seattle Area
Internship, de Young Museum, San Francisco 2012
Assistant Curator, Gallery Attendant, Triton Museum of Art, Santa Clara, California 2011 – 2012
Experience related to course topic(s) if different from Professional experience
Miha Sarani's work has been shown at fine art museums and galleries, featured in art journals and on music album covers – and his larger paintings are on permanent display at the University of Washington. His work can be seen at www.mihasarani.com
Special Achievements and Honors
Kathryn Hinckley-Martin Scholarship in Art 2013
Student speaker at the UW School of Art + Art History + Design Graduation, June 2015
Served as one of the jurors for the Naramore Art Show 2016, organized by the Seattle Public Schools and displayed at the Seattle Art Museum.
My Favorite Things artist presenter at Seattle Art Museum (August, 2016)
Personal interests and background
Miha was born and raised in Slovenia and speaks five languages with varying degrees of proficiency.
______________________________________________________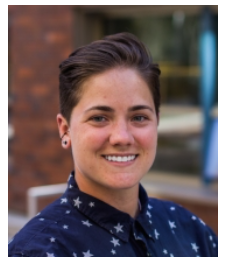 Jessica Serio
Length of time teaching for TELOS – starting Fall 2017
Course(s) taught in TELOS program:
History of Sport and Society
Educational background:
Jessica Serio earned her undergraduate degree in psychology from U. Mass prior to obtaining her Masters' degree in Sports Management from Drexel University.
Professional experience:
Jess currently works in the Center for Leadership in Athletics at the University of Washington, serving as the primary support staff for students and faculty in the Intercollegiate Athletic Leadership M.Ed. program in the College of Education. She is responsible for managing the admissions activity of the graduate program, advising enrolled students, and assisting faculty with curriculum development and course buildout. Prior to joining the IAL staff, Jess worked in facilities and operations at Washington State University, focusing on event services and student leadership and development. She served as the Assistant Softball Coach at UNLV for the 2012-2013 season and at Drexel University from 2010-2012.
Experience related to course topic(s) if different from Professional experience:
Jess coaches at various regional and national youth athletic camps, focusing on mental and physical skill development. While at Washington State University, she served on the President's commission for Gender, Identity, Equity, and Sexual Orientation. As a collegiate athlete, she was four-year starter at UMASS, winning four Atlantic 10 regular-season and tournament titles, making four trips to the NCAA Tournament.
Personal interests:
Originally from Rhode Island, Jess moved to Seattle in 2015 with her wife, dog, and cat.
_____________________________________________________

Connie Sidles
Length of time teaching for TELOS – since Spring 2015
Course(s) taught in TELOS program
How Birds Live
Birds of Ancient Egypt: Foundations of Art and Science in the Ancient World
What Are They Up to Now? Bird Behavior through the Seasons
Educational background
BA, 1971, with highest honors and post graduate studies both in Egyptology, University of Chicago, 1967-1974
Professional experience
Connie has had a varied career including work in Chicago as the Production Manager for the Bulletin of Atomic Scientists and the Adventure Travel Association. She then served as Executive Editor at Teleflora before starting her own consulting firm, Constance Sidles Consulting. Most recently she has been President, CEO and Founder of Constancy Press, LLC 2008-Present at Constancy Press, LLC. She is a published author of more than 600 magazine articles and eight books.
Experience related to course topic(s) if different from professional experience
Connie Sidles is a master birder and long-time member of the Seattle Audubon Society where she has been on the Conservation Committee and Chair of the Publications Committee. She has written four books about nature focusing on her favorite "backyard" Montlake Fill on the UW campus. Her most recent book, is entitled Forty-Six Views of Montlake Fill. It's a book of poems and Sumi paintings about how to find joy in the connections we make with nature and with each other.
Special Achievements and Honors
She was a Member, Phi Beta Kappa and winner of two Maggie Awards for best feature article writer. After an active campaign, she won a seat on the Seattle School Board. She has been on the Board of Directors of the Friends of Yesler Swamp and on the
Board of Trustees, Laurelhurst Community Club (environmental specialist).
Personal interests
Since 1986, Connie goes to the Montlake Fill nearly every day to see what there is to see. Instead of working on ancient cultures, Connie has spent her time working on current issues, especially environmental preservation.
______________________________________________________________________


Frederick Silber
Length of time teaching for TELOS – since Fall 2015
Course(s) taught in TELOS program
Seriously Funny : Stand-up Comedians of the 1950s and 1960s
Science Fiction and Cinema
The Broadway Musical (1900 to the present)
Great American Playwrights of the 20th Century
The Supreme Court: History and Decisions
A Short History of Opera
A Short History of the U.S. Constitution
The Hollywood Musical
Shakespeare in the 21st Century
The Life and Films of Alfred Hitchcock
The World of Sherlock Holmes
Internment of Japanese-Americans during World War II
The Great Silent Screen Clowns
The Life and Art of Stephen Sondheim
German Emigres' Effect on the American Film Industry
The Red Scare in America
The Gangster and Crime Film
Great Film Music of the 20th Century
American History Hollywood Style
The "New Yorker" Discussion Group
The American West in Film
Frankenstein vs. Dracula
Hollywood's Greatest Year: 1939
Sinatra: Man, Music, Myth and Legend
Great Japanese Film Directors
World War II on Film
Basics of Intellectual Property
Musical Theater in the 21st Century
Educational Background
Fordham University School of Law, 1982 – 1986; Columbia University in the City of New York, M.A., English & Comparative Literature, 1976 – 1979; City University of New York-Brooklyn College, B.A., Comparative Literature, 1970 – 1974
Professional experience
Frederic is an attorney and educator, with more than thirty years of experience in the music and entertainment industries, as an industry executive, lawyer, author and lecturer. He has worked for many of the major music companies in New York, as well as at Microsoft and the Experience Music Project in Seattle.
Experience related to course topics(s) if different from professional experience
Fred has been attending the theatre since he was was young and has viewed staged productions of over a thousand plays and musicals. He is also an avid collector of CDs and videos of past productions.
Personal interests
Born and raised in New York City, he has made the Pacific Northwest his home for the past twenty years.
______________________________________________________________________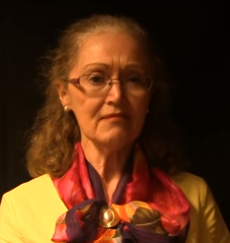 Cynthia Smith
Length of time teaching for TELOS – since 2008
Course(s) taught in TELOS program
Egyptian Voices from the Past – The Middle Kingdom
Egyptian Voices from the Past — The New Kingdom
Temples, Tombs and Tut
Egyptian Voices from the Past: The Late Period to Cleopatra
Egyptian Voices from the Past: The Art and Architecture of Ancient Egypt
Egyptian Voices from the Past: Highlights of Ancient Egypt
Egyptian Voices from the Past : The Queens and Women of Ancient Egypt
Ancient Egypt: The Old Kingdom
Educational background
MBA, Pepperdine, Malibu, California; MA Egyptian Archaeology University College London, England
Experience related to course topic(s) if different from professional experience
Cynthia has participated in excavations in Southern California. She has been a member of the Los Angeles County Museum of Art (LACMA) Docent Council since 1993 and is currently the Vice President of the Northwest Chapter of the American Research Center in Egypt (ARCE).
Special Achievements and Honors
She was a member of the Pacific Science Center Tutankhamun: The Golden King and the Great Pharaohs exhibit Advisory Board (2011 – 2012).
Personal Interests
She has a passion for Egyptology. Her expertise is in New Kingdom tomb stelae (grave stones). LACMA's Egyptian collection allowed her to indulge her passion and share it with the public. Now, she enjoys tutoring elementary school students in their projects on Egypt.
______________________________________________________________________
.