Go to: A to B C to J K to M N to S T to Z
TELOS Instructor Biographies
N to S
Voluntarily provided TELOS instructor biographies are included here. If you are a TELOS instructor, please Contact Us to add, update, or remove your information or photo.
---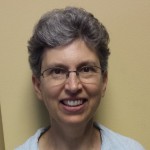 Irene Pasternack
Teaching for TELOS – since Summer 2015
Courses taught in TELOS program
Rediscovering Joyful Movement
Introduction to the Feldenkrais Method
Feldenkrais: Moving with Ease
Better Balance: It's a learnable skill
Effortless Walking
Comfortable Feet
Journey to the Floor and Back
Don't Make Me Laugh
Improve Your Posture with the Feldenkrais Method
Improving Eyesight Naturally
Feldenkrais Awareness Through Movement
The Closet in your Skeleton
Walking on Uneven Grounds and Stairs
Educational background
M.A in Applied Behavioral Science from Whitworth/LIOS 1983
BA in Biology, Princeton University, 1979
Professional experience
Irene has been a Feldenkrais practitioner since 2008. She is also a dance teacher, and owner of Move Beyond Limits in Bellevue. Her first careers were working with at risk youth and technical writing.
Personal interests
As well as Feldenkrais, she teaches dancing, roller-skating, and hula hooping. She has lived in Washington since Mt. St. Helen's blew, and has two grown children.

---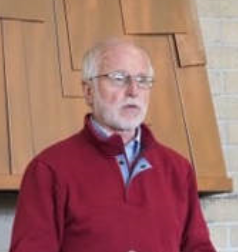 Ray Pfortner
Teaching for TELOS – starting Fall 2018
Courses taught in TELOS program:
Focus on Composition in Photography
Travel Photography – Creating the Best Souvenirs!
Turning Your Art into Greeting Cards – To Use, Gift and Sell
Fundamentals of Digital Photography
Educational background:
Raymond Pfortner has a Bachelor's in Biology from Yale and a Master's in Environmental Management from Duke. He's also a fellow of the North American Nature Photography Association.
Professional experience:
Ray loves teaching and photography and has been doing both for over twenty years — in New York City, Seattle and California. He's worked in photography as an educator, stock agent, editor, consultant and photographer. He was the publishing liaison for the nature photographer Art Wolfe, where he marketed magazine stories worldwide and produced sixteen books. He's been the stock agent for eight National Geographic photographers and was a partner in the stock photography agency Peter Arnold, specializing in science and nature. Pfortner's own photography also focuses on nature and environmental issues.
Previously Ray worked for the US Environmental Protection Agency, the National Park Service, and the New York City Environmental Protection Administration – as project scientist, educator, citizen participation specialist, and photographer.
Experience related to course topics if different from Professional experience:
Ray's primary interest is in cultivating new talent and empowering artists to do more business with their art. He leads visual artist workshops to China, Canada, Cuba and Europe as well as across the Northwest. He also frequently curates group shows of his students' work.
Special Achievements and Honors:
Bellevue College Foundation
•Margin of Excellence Award, 2008, for teaching accomplishments
North American Nature Photography Association
•Recognition Award, 2006, for making a difference with his photography
•Russ Kinne Grant, 2006, for giving freely of his expertise
•Fellow Award, 2003, for his career contributions to nature photography
Vashon-Maury Island Land Trust
•Emma Award, 2003, for a decade of contributions to Island conservation
Personal interests:
A native of New York City, Ray now lives on Vashon-Maury Island off Seattle.
---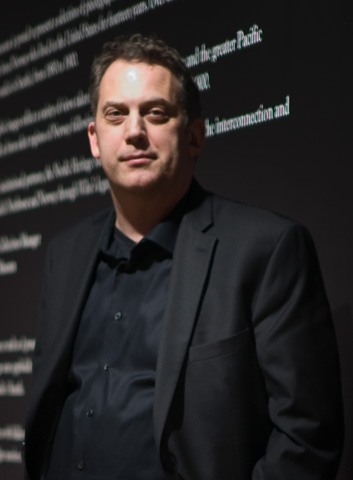 Fred Poyner IVEducational background:
Fred Poyner IV holds a Bachelor of Arts degree in Art History from Western Washington University, and a Master of Arts degree in Museology and Art from the University of Nebraska-Lincoln.
Professional experience:
Fred is a local historian, author, and museum professional with over 27 years of experience in managing collections, exhibitions and programs, as well as researching and writing about the art and history of the Pacific Northwest. He is currently the Executive Director for the Stanwood Area Historical Society and Floyd Norgaard Cultural Center in Stanwood, Washington. He is also a regular contributing writer to the Filson Company, with contributions to many other organizations and their publications, including: HistoryLink.org, the Washington State Historical Society, National Nordic Museum, Museum of the Mountain Man, Puget Sound Maritime, and Society of American Archivists.
Special Achievements and Honors:
Fred's first book – The First Sculptor of Seattle: The Life and Art of James A. Wehn (2014) – was funded through the 4Culture.org Heritage Projects grant award in 2014, and received the Association of King County Historical Organization's (AKCHO) Virginia Marie Folkins Award for Outstanding Historical Publication in 2015.
He has written seven other books, including two additional books about the history of sculpture in the Pacific Northwest: Seattle Public Sculptors: Twelve Makers of Monuments, Memorials and Statuary, 1909–1962 (McFarland & Company, 2017); and Portland Public Sculptors: Monuments, Memorials and Statuary, 1900-2003 (Arcadia Publishing, 2021).
Fred's other three books are Force and Finesse: A History of Service Employees International Union Local 775 (Seattle: HistoryLink.org & Documentary Media, 2018), The City at 150: A History of Seattle in 150 Treasures from the Seattle Municipal Archives (Seattle: HistoryLink.org & Documentary Media, 2019), and Pacific Fishermen, Inc.: 150 Years of Norwegian Heritage Shipbuilding (Seattle: Classic Day Publishing).
His most recent book is One Family, Two Continents: The Swasands and Aleutian Spray Fisheries, Inc. (Honolulu, HI: Legacy Isle Publishing, 2023).
Personal interests:
Fred currently lives in Issaquah, Washington, with his family.
---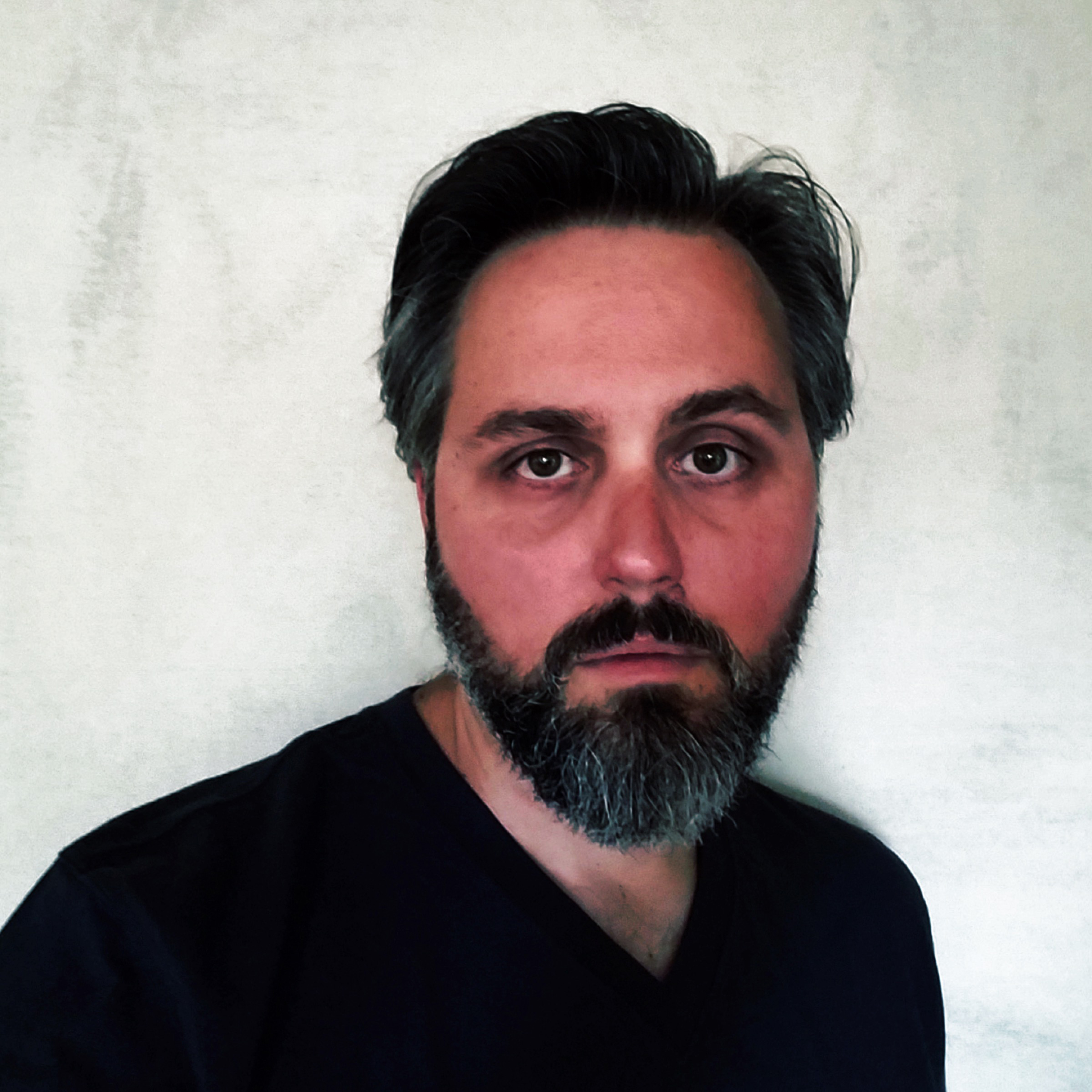 Miha Sarani
Teaching for TELOS – since Fall 2016
Courses taught in TELOS program
Renaissance Art
Baroque Art
Neoclassical and the Birth of American Art
Introduction to Acrylics
Introduction to Acrylics II
Realism and the Birth of Modern Art
Modern Art
Fun with Art
Contemporary Art
Educational background
Bachelor of Fine Arts (B.F.A.), Painting + Drawing, with minor in Art History, University of Washington. 2013 – 2015
San Jose State University 2012 – 2012
Mission College 2009 – 2012
Gimnazija Moste, Ljubljana, Slovenija 1993 – 1996
Professional experience
Art Instructor, Bellevue College, May 2016 – Present
Grants Project Assistant, Artist Trust, October 2014 – October 2015 Greater Seattle Area
Internship, de Young Museum, San Francisco 2012
Assistant Curator, Gallery Attendant, Triton Museum of Art, Santa Clara, California 2011 – 2012
Experience related to course topics if different from Professional experience
Miha Sarani's work has been shown at fine art museums and galleries, featured in art journals and on music album covers – and his larger paintings are on permanent display at the University of Washington. His work can be seen at www.mihasarani.com
Special Achievements and Honors
Kathryn Hinckley-Martin Scholarship in Art 2013
Student speaker at the UW School of Art + Art History + Design Graduation, June 2015
Served as one of the jurors for the Naramore Art Show 2016, organized by the Seattle Public Schools and displayed at the Seattle Art Museum.
My Favorite Things artist presenter at Seattle Art Museum (August, 2016)
Personal interests and background
Miha was born and raised in Slovenia and speaks five languages with varying degrees of proficiency.

---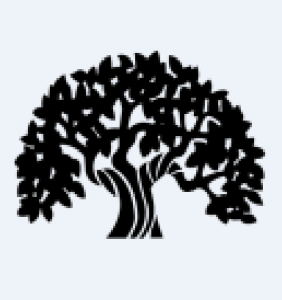 Eric StathersEducational background:
Eric Stathers received his M.B.A. and B.Sc. in Agriculture from the University of British Columbia and is a graduate of the Stanford University Executive Management Program.
Professional experience:
Eric worked as a business software and consulting executive with Microsoft in Seattle, Oracle/PeopleSoft in Silicon Valley, several software startups, and as an agronomist in Canada.
Experience related to course topics if different from Professional experience:
In retirement, Eric has published eight family history books.
Personal interests:
Eric grew up in British Columbia but has lived in the US for over 30 years. He has two children and one grandchild. Eric has enjoyed meeting interesting people in Telos Memoir, Creative Writing, and other classes. His first love is family and sharing family history and his hope is that he can share some of his experience in self-publishing family history with others.
---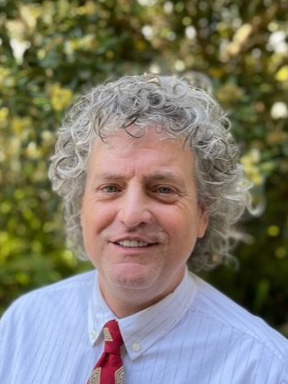 Paul Schmid
Teaching for TELOS – since 2018
Courses taught in TELOS program
Master Your Mac
Create!…On Your iPad
Have More Fun with Your iPhone
Enjoy Shakespeare
Motto
Joy through Learning Together
Motivation
What if Shakespeare had an iPhone?
He'd teach at Bellevue College. For Telos! Of course.
Well since Shakespeare's not here, and since he couldn't possibly have had an iPhone, Paul Schmid teaches classes on the iPhone, the iPad, the Mac and Shakespeare.
Background and Experience
After 6 years at the Apple store in Bellevue, where Paul trained thousands of people to do more and have more fun on their iPhones, Paul has combined his passion for teaching and technology and his lifelong love of Shakespeare to offer several classes through TELOS@BellevueCollege.
---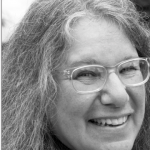 Connie Sidles
Teaching for TELOS – since Spring 2015
Courses taught in TELOS program
How Birds Live
Birds of Ancient Egypt: Foundations of Art and Science in the Ancient World
What Are They Up to Now? Bird Behavior through the Seasons
Educational background
BA, 1971, with highest honors and post graduate studies both in Egyptology, University of Chicago, 1967-1974
Professional experience
Connie has had a varied career including work in Chicago as the Production Manager for the Bulletin of Atomic Scientists and the Adventure Travel Association. She then served as Executive Editor at Teleflora before starting her own consulting firm, Constance Sidles Consulting. Most recently she has been President, CEO and Founder of Constancy Press, LLC 2008-Present at Constancy Press, LLC. She is a published author of more than 600 magazine articles and eight books.
Experience related to course topics if different from professional experience
Connie Sidles is a master birder and long-time member of the Seattle Audubon Society where she has been on the Conservation Committee and Chair of the Publications Committee. She has written four books about nature focusing on her favorite "backyard" Montlake Fill on the UW campus. Her most recent book, is entitled Forty-Six Views of Montlake Fill. It's a book of poems and Sumi paintings about how to find joy in the connections we make with nature and with each other.
Special Achievements and Honors
She was a Member, Phi Beta Kappa and winner of two Maggie Awards for best feature article writer. After an active campaign, she won a seat on the Seattle School Board. She has been on the Board of Directors of the Friends of Yesler Swamp and on the
Board of Trustees, Laurelhurst Community Club (environmental specialist).
Personal interests
Since 1986, Connie goes to the Montlake Fill nearly every day to see what there is to see. Instead of working on ancient cultures, Connie has spent her time working on current issues, especially environmental preservation.
---

Frederick Silber
Teaching for TELOS – since Fall 2015
Courses taught in TELOS program
Seriously Funny : Stand-up Comedians of the 1950s and 1960s
Science Fiction and Cinema
The Broadway Musical (1900 to the present)
Great American Playwrights of the 20th Century
The Supreme Court: History and Decisions
A Short History of Opera
A Short History of the U.S. Constitution
The Hollywood Musical
Shakespeare in the 21st Century
The Life and Films of Alfred Hitchcock
The World of Sherlock Holmes
Internment of Japanese-Americans during World War II
The Great Silent Screen Clowns
The Life and Art of Stephen Sondheim
German Emigres' Effect on the American Film Industry
The Red Scare in America
The Gangster and Crime Film
Great Film Music of the 20th Century
American History Hollywood Style
The "New Yorker" Discussion Group
The American West in Film
Frankenstein vs. Dracula
Hollywood's Greatest Year: 1939
Sinatra: Man, Music, Myth and Legend
Great Japanese Film Directors
World War II on Film
Basics of Intellectual Property
Musical Theater in the 21st Century
Educational Background
Fordham University School of Law, 1982 – 1986; Columbia University in the City of New York, M.A., English & Comparative Literature, 1976 – 1979; City University of New York-Brooklyn College, B.A., Comparative Literature, 1970 – 1974
Professional experience
Frederic is an attorney and educator, with more than thirty years of experience in the music and entertainment industries, as an industry executive, lawyer, author and lecturer. He has worked for many of the major music companies in New York, as well as at Microsoft and the Experience Music Project in Seattle.
Experience related to course topicss if different from professional experience
Fred has been attending the theatre since he was was young and has viewed staged productions of over a thousand plays and musicals. He is also an avid collector of CDs and videos of past productions.
Personal interests
Born and raised in New York City, he has made the Pacific Northwest his home for the past twenty years.
---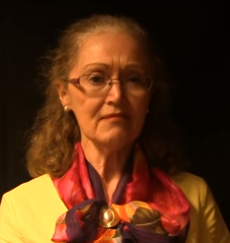 Cynthia Smith
Teaching for TELOS – since 2008
Courses taught in TELOS program
Egyptian Voices from the Past –- The Middle Kingdom
Egyptian Voices from the Past — The New Kingdom
Temples, Tombs and Tut
Egyptian Voices from the Past: The Late Period to Cleopatra
Egyptian Voices from the Past: The Art and Architecture of Ancient Egypt
Egyptian Voices from the Past: Highlights of Ancient Egypt
Egyptian Voices from the Past: The Queens and Women of Ancient Egypt
Ancient Egypt: The Old Kingdom
Educational background
MBA, Pepperdine, Malibu, California; MA Egyptian Archaeology University College London, England
Experience related to course topics if different from professional experience
Cynthia has participated in excavations in Southern California. She has been a member of the Los Angeles County Museum of Art (LACMA) Docent Council since 1993 and is currently the Vice President of the Northwest Chapter of the American Research Center in Egypt (ARCE).
Special Achievements and Honors
She was a member of the Pacific Science Center Tutankhamun: The Golden King and the Great Pharaohs exhibit Advisory Board (2011 – 2012).
Personal Interests
She has a passion for Egyptology. Her expertise is in New Kingdom tomb stelae (grave stones). LACMA's Egyptian collection allowed her to indulge her passion and share it with the public. Now, she enjoys tutoring elementary school students in their projects on Egypt.
______________________________________________________________________
.