Go to:   A to B          C to J          K to M          N to S          T to Z
TELOS Instructor Biographies
C to J

Voluntarily provided TELOS instructor biographies are included here. If you are a TELOS instructor, please Contact Us to add, update, or remove your information or photo.
---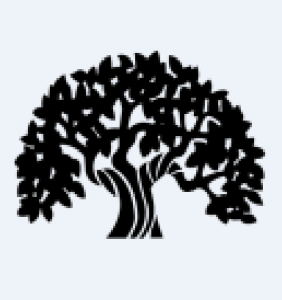 Octavio Carrasco
Teaching for TELOS – since Winter 2020
Courses taught in TELOS program
Music, Art, and Social Change
U.S. Borderlands: Immigration, Culture and Identity
Background, education, and interests
Octavio Pascal Carrasco is an historian of American culture and music with special interest in the processes of social change, cultural resistance, and the religious imagination. As an undergraduate student at Princeton University, he was blessed to work with Dr. Cornel West, exploring the religious dimensions of Tupac Shakur's music and death. He completed his Masters Degree at Starr King School for the Ministry in Berkeley, CA where he developed and taught the course Music & Art for Social Change. He was further blessed to complete his PhD work at Union Theological Seminary in NY, focusing on "the long sixties" as a period of profound awakening in American history.
Octavio's primary mode of transportation is walking, using the "eyes in his feet" to remain connected with his surroundings. His academic studies are grounded in his time living in Guatemala, Spain (Barcelona is his favorite world city!) and the Czech Republic. He can be found teaching English as a second language wherever there are students and juggling book loans at ALL the local libraries. He also likes sea turtles.
---
Teaching for TELOS – since Fall 2022
Courses taught in TELOS program
Virtual visit: European museums
Educational background
Florence Dusausoy studied Art History and Archeology at the University of Liege in Belgium with a specialization in Middle Ages, Early Modern Era and Modern Era. She has two masters. One in Education from Queens University's, Laurentian University (Canada) and University de Liege (Belgium) and one in museology from University de Liege.
Professional experience
Florence was a Permanent High School Teacher for 6 years in a private English school in Montreal, Quebec. She taught French as second language and French Literature. She taught Catholic Religion in Belgium. She also was a university researcher for the University of Liege and helped curate an exhibition between the Musée de Cultures Populaires of Trois Rivières in Quebec, Canada and the University of Liege on the immaterial cultures in popular traditions.
Experience related to course topic if different from Professional experience
Florence lived in Europe for 25 years and experienced many countries and cultures. Since a young age, she's been highly interested in the local history, the architecture and the arts. She's been able to experience many historical places and cultural venues in many countries as such as France, Spain, Italy, Germany, Austria, Turkey, Canada and the USA and she loves sharing those experiences.
She has a passion for archeology and works as a volunteer on local archeological fields from the Prehistoric time to the late Middle Ages. She also helped curate exhibitions and created content for the guided visits for cultural venues and various artists' friends.
Special Achievements and Honors
Graded with high honors for her Masters in Education and Museology.
Personal interests
Florence is very creative and loves to learn new things. She's a jeweler and loves to craft, draw, paint and do some embroidery. She enjoys cooking and taking care of her family. She's also a traveler and likes to show the world to her girls.
---
Teaching for TELOS – starting Winter 2018
Courses taught in TELOS program
Art Mashup
Views of the News with Steve

Educational Background
Steve Gersman has a dual Masters Degree in Organizational Communication as well as Training & Development, a Bachelors Degree in Business Administration, and is a graduate in management from a Swiss hotel school. He worked for over 30 years working in training & development as well as eight years in the hospitality/tourism industry with a focus on sustainability. He has taught and guest lectured at several Washington state Community Colleges over the years. He is a graduate of Leadership Tomorrow. When living in New York, Steve studied film and television, and voice.
Professional experience
Steven was the National Manager of Training at Verizon Wireless and, subsequent to hotel management school in Switzerland, a partner at Calyx Sustainable Tourism, a green hotel and sustainable tourism consultancy in Seattle, WA. He is now retired.
Personal interests
Since his studies in film and television in New York, Steve has continued a passionate interest in these arts as well as theater, painting and design-related subjects. He also maintains a long-term and continuing interest in sustainability, in volunteer work and a passion for politics. He describes himself as an art enthusiast. He has been involved in a number of non-profit organizations over the years, many of which involve education and community leadership. He has taught classes in the TELOS program and attends several TELOS classes each quarter.
---
Teaching for TELOS – starting Summer 2023,"Human Evolution and Societies"  
Educational Background
Whitworth College BA. California State University MA, Washington State University Sociology, University of Washington history and anthropology
Professional experience
Research assistant part-time for the research department at Chico
• 1969-70 taught sociology full-time at Portland Community College
• 1970-1984 taught sociology at Spokane Falls Community College
• 1973 Tenure granted
• 1982-2018 taught sociology and history at Spokane Community College
• 1982-2018 taught the following sociology courses:
o Introduction to sociology, social problems, and marriage and family
o Sociology of religion – once
• 1984 to 2018 taught the following history courses:
o Western Civilization, three courses: Minoans to 1300 CE, 1300 to 1800, 1800 to now.o U.S. History two courses: Norsemen to Civil War, Reconstruction to now.
o World History, two courses: Big Bang to 1600 CE, 1600 to now
o History of France
• Taught two 15 credit courses in mythology with two other instructors in a Learning Community, also took graduate college courses in mythology (Eastern Washington State University)
• Taught a 15 credit course on War, and two on Ancient Greece, with two other instructors in a Learning Community
• Taught two 15 credit Learning Communities on "Shock of the New"
• Taught two 15 credit Learning Communities on "The American Family"
• Taught a 10 credit course on British history and literature with another instructor in a Learning Community
• Sabbatical Leave – 1977-8 resident year toward Ph.D. in sociological human ecology, WA State Univ.
• Sabbatical Leave – 1989-1990 at University of Washington
o Prepared for teaching United States history
o Graduate courses in history and anthropologyExperience on course topic other than aforementioned:
• Fascination with human evolution since the 1970's
• Began a constantly updated timeline on key developments in human evolution since that time, updated scores of times (more than one hundred)
• Purchased and read every ethnography on hunting bands in print
• Continued taking anthropology classes long after reaching the top of his salary schedule
• Adopted textbooks in sociology and history with a focus on human evolution
o Gerhard Lenski's editions of "Human Societies: A Macrolevel Introduction to Sociology"
o Mendoza's "Systems of Man"
o David Christian's "Big History: Between Nothing and Everything" which starts at the Big Bang
• Asked good-natured questions of colleagues in sociology and political science how they could choose textbooks for their courses that make no mention of evolution
• Selecting books on human evolution in book groups, and taking Great Courses series on the topic
Personal Interests: hiking, youtube videos and documentaries on all aspects of evolution, and Ancient Greeks, travel ( I led student tours to France and Greece in 1989 and 1991), non-dualist spirituality, fan of Gonzaga men's basketball, communication skills, member of Eastshore Unitarian Church, and more.
---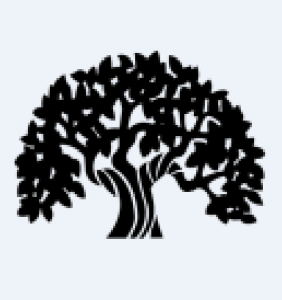 Katy Guillou
Teaching for TELOS – since Winter 2023
Courses taught in TELOS program
Supreme Court Purpose and Politics
Environmental Law and Politics

Educational background
University of California, Hastings School of Law, Juris Doctorate awarded Cum Laude
University of California, Berkeley, B.S. Summa Cum Laude, Interdisciplinary degree in Conservation of Natural Resources
Professional experience
I am an environmental attorney, having spent most of my career representing the US Forest Service. Most recently, I was employed at a small environmental law firm in Seattle (Marten Law).
Experience related to course topics
I have been interested in the environment since I was a teenager, which is what motivated me to become an environmental lawyer. My entire career has been in that field. I remain very interested in environmental protection, and particularly the need to address the major challenges of climate change and biodiversity loss. While in law school, I became very interested in Constitutional Law, and have since followed the Supreme Court closely. I am especially interested in the role of the nine member court in our democracy.  I have previously taught classes on these topics with both Telos and at South Seattle College.
Special Achievements and Honors
Current member of the Washington, D.C. Bar
Former member of the Washington State and California State Bars
Personal interests
I enjoy spending time in nature, especially in the beautiful Pacific Northwest.  In addition to walking near my home in West Seattle, I enjoy hiking, biking and cross country skiing.  I also enjoy music, reading and my cat – as well as spending time with my adult children when they get the chance to visit.
---
Teaching for TELOS – since Spring 2017
Course taught inTELOS program
Gentle Yoga
Educational background
University of Maryland, Bachelor of Science, Business Administration; marketing and management, 1971;
State of Washington, 2008), Certified Insurance Agent, for Supplemental Life and Disability Coverage and Long Term Care;
Yoga Alliance (2004)-Registered Yoga Teacher (RYT) with the nationally and internationally-recognized Yoga Alliance, emphasizing Hata yoga in the "Iyengar" style.
Professional experience
General Manager/Partner and Operations Executive, Hanneman Family LLC, February 1987 – Present (30 years)   17 years): Full-spectrum responsibility for all facets (marketing, purchasing, production, cost management, accounting, finances, educational outreach, personnel and union matters) of Trade Printery, the oldest (100+years) Union publishing/printing business in the greater Seattle area.
Experience related to course topic if different from Professional experience
Marna Hanneman has been teaching yoga at Bellevue College through the Explore Program for over 15 years.
Special Achievements and Honors
Her Gentle Yoga curriculum has become well known as a resource for people returning to an exercise routine in a safe way. Marna has a designation of E-RYT 200 through Yoga Alliance, an international organization that adheres to the fundamental principles of Yoga to "Do No Harm."
---
Length of time teaching for TELOS – starting Fall 2018
Course(s) taught in TELOS program
Speed Decorating
Lose Clutter-Gain Some Sanity!
Help Wanted: Make Your House a Home
Educational background
Cal Poly Pomona, BS, MA – Education
University of California, Los Angeles, Ed.D. – Educational Leadership
Professional experience
-Elementary teacher (all grades) 1970-1995. Elementary principal 1995-1998.
-Assistant Superintendent, Educational Services, Dublin Unified School District, Dublin, CA, Aug 1998 – Jun 2006 . Responsible for everything related to educational programs, staff development, assessment, special programs and administrative relations for a K-12 public school district of 4,000 students.
-Executive Director, Bags of Love, Inc., Eugene, Oregon. May 2008 – Mar 2013. Oversaw operations of a new 501(c)(3) non-profit charity in Eugene, Oregon and the surrounding area which provides handmade bags with toiletries, clothing, toys, books, stuffed animals and a homemade quilt to children who have been recently displaced and taken into custody when their caregivers are incarcerated.
-Dr Design Home Therapy & Staging, Sep 2007 – present.
This home design work is totally different from her former work as an educator, but the creativity thrills her! She gets to help homeowners make their properties more appealing to more buyers through proper staging–a marketing technique that is almost as powerful as the right realtor and the right price. Her current record is a sale in one hour after the house sat on the market for 13 months.
Additional experience related to course topics
She has taught these classes before in other settings and received rave reviews from her students!
Special Achievements and Honors
Customer Service awards in 2016 and 2018 from Houzz.com, Rookie Stager of the Year from RESA (Real Estate Staging Association)
Personal interests
Travel, sewing, reading, playing with her dog, Beau and marveling as her teenage grandchildren evolve.
---
Teaching for TELOS – since Fall 2013
Courses taught in TELOS program
Astrobiology: Looking for Life in the Universe
Space, the Final Frontier: Rovers, Robots and Astronauts in the Third Great Age of Exploration
New Paradigms in Health and Medicine
Being at Home in the Universe
Being at Home in the Universe: An Introduction to Astronomy
Barnstorming the Solar System
Topics in Astronomy and Space Science
The Future of the Final Frontier
Asteroids, Comets, and Ocean Worlds
Educational background
Attended Virginia Polytechnic Institute & State University, 1968-1971
BA in Humanities, New College of California, 1982
ND (Doctor of Naturopathic Medicine), Bastyr University, 1984
Intensive leadership training, Institute for Creative Development, 1985-1992
Coursework in Public Health, University of Washington, 1989-1995
Professional experience
As a young man, Ron wanted to be a part of NASA's proposed mission to Mars, beginning his undergraduate career in Aerospace Engineering. When it became apparent that this was highly unlikely, he began to explore the planet of his birth and became an environmental activist. Ron is trained as a naturopathic physician, licensed in Washington State since 1984. He is a life-long learner and an educator who has taught in a wide variety of formal and informal settings, and is passionately committed to sharing the wonders of nature from a scientific context and to the emergence of a just and sustainable civilization in the Solar System. He has taught, spoken and written extensively on topics as diverse as herbal medicine, public health, astronomy and mountaineering.
Experience related to course topics if different from professional experience
For fifteen years Ron has served as a volunteer Solar System Ambassador for NASA's Jet Propulsion Laboratory and is also on the Speakers Bureau at the Museum of Flight. Since becoming an Ambassador in 2001, he has given over 200 presentations to various organizations.
Ron is a Charter Member of the Friends of the UW Medicinal Herb Garden and for a decade provided docent tours in the Garden. Ron is the lead author of "Treating Arthritis" in the Natural Pharmacist series by Prima Publishing. From 2005 to 2013, Ron served as an Educator and Public Programs Coordinator at the Museum of Flight
Special Achievements and Honors
For most of his career Ron led Admissions for Bastyr University School of Naturopathic Medicine, recruiting many of the next generation of naturopathic physicians and presiding over growth in enrollment that transformed Bastyr to an internationally recognized training ground in natural medicine. For two years he served as the Dean of the College of Naturopathic Medicine at the University of Bridgeport in Connecticut, the first new naturopathic medical college in the eastern United States in over 50 years. As Dean he opened and staffed the UB College of Naturopathic Medicine clinical training facility; obtained accreditation by the Connecticut State Department of Higher Education; completed application for professional accreditation to the Council on Naturopathic Medical Education; and achieved passage of a Bill in the Connecticut Assembly allowing UBCNM to teach the full scope of naturopathic medicine.
Personal interests
As you might guess Ron likes Astrobiology, and also poetry.
---
Length of time teaching for TELOS – starting Spring 2022
Course(s) taught in TELOS program
Exploring the Enneagram
Educational background
University of Washington, BA – Business, with a concentration in Accounting
Professional experience
I was raised just down the street from Bellevue College and have spent my life in the area. My public service finance career has focused on local government.
Experience related to course topics if different from professional experience
I want to share my knowledge of the Enneagram because I have found it to be a fascinating tool for personal growth and to enhance relationships. I have read books and taken classes for over 25 years and I have been inspired by my great teachers to share what I have learned.
---
Teaching for TELOS – starting Fall 2017
Courses taught in TELOS program
Tai Chi for Beginners I
Tai Chi for Beginners II
Tai Chi Intermediate
Educational background
Studied Yang style 77 movement form with Jerome Powell for seven years 2006-2013;
Began studying the Yang Family 103 Hand Form at the Yang Chengfu Center, Redmond, in 2012.
Studied Sun style Tai Chi for Arthritis form in 2011 with Brian Hata, Sr Instructor at Embrace the Moon School and the Tai Chi for Health Institute.
Studied Chen style 19 movement form with Kim Ivey at Embrace the Moon School in 2012.
In addition, Cheryl Inouye has completed numerous classes, seminars, and workshops.
Professional experience
Cheryl currently teaches a Hand Form class, leads a weekly Practice class, studies Push Hands and the Sword Form and continues 103 Hand Form refinement at the Yang Chengfu Center.
Also, she is currently teaching Beginning 103 Hand Form class at the Northwest Arts Center. She has taught Tai Chi for Arthritis form at Coal Creek YMCA, 2012-2014, and Bellevue YMCA in 2014 and 2016.
Special Achievements and Honors
Certified by the Tai Chi for Health Institute and the Arthritis Foundation in 2011 as a Tai Chi for Arthritis Instructor, Levels I and II.
---
Teaching for TELOS – since Winter 2016
Courses taught in TELOS program
The Home Front During World War II
The Early Days of Radio
Brit on the Border
Professional experience
John Jensen is a former San Francisco broadcaster who has been an avid collector of music, movies, and radio broadcasts of the 1930s and 40s. Early fascination led to employment as general manager of KMPX, (KMPXRadio.com) a radio station devoted to playing the music and radio broadcasts of those years. He produced a world-wide live radio broadcast honoring the US Navy's 200th Anniversary, starring, in-person, Bing Crosby, Mel Blanc, and other radio stars from the 1940s.
As an audio historian, he has provided research and assorted media to filmmakers, such as Jack Haley, Jr., Frances Ford Coppola, and George Lucas. He recently retired as Senior Director of Public Relations for the humanitarian organization, World Vision. Since then he has been lecturing at various venues throughout the Puget Sound area on events surrounding the Great Depression and World War II.
Special Achievements and Honors
In 1992, he directed the 50th Anniversary Salute to Armed Forces Radio in a broadcast heard world-wide. John has been selected to be a speaker for the Humanities Washington Speaker's Bureau for the next two years and will be touring our state giving talks.
---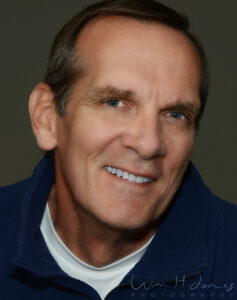 William Jones
Teaching for TELOS – Spring 2023
Courses taught in TELOS program
Basic Photography Principles
Educational background
BS – Photojournalism, Cal Poly – San Luis Obispo
Professional experience
Forest Products Industry Executive 
Experience related to course topics if different from professional experience
Four decades as a freelance photographer with a wide range subjects and clients. Projects have included weddings, social events, sporting events, yachting, products, commercial, architectural, portraiture and modeling portfolios. have Worked as a consultant in building and outfitting photo studios for professional photographers. Have taught individuals and small groups the basics of photography as well as techniques of studio lighting.I want to share my knowledge of the Enneagram because I have found it to be a fascinating tool for personal growth and to enhance relationships. I have read books and taken classes for over 25 years and I have been inspired by my great teachers to share what I have learned.
Special Interests
In addition to my avid involvement in everything photographic, I travel and spend as much time as possible sailing with friends and family.