Go to:   A to B         E to J         K to M         N to S         T to Z
TELOS Instructor Biographies
C to D
Voluntarily provided TELOS instructor biographies are included here. If you are a TELOS instructor, please Contact Us to add, update, or remove your information or photo.
---
Octavio Carrasco
Length of time teaching for TELOS – since Winter 2020
Courses taught in TELOS program:
Music, Art, and Social Change
U.S. Borderlands: Immigration, Culture and Identity
Background, education, and interests:
Octavio Pascal Carrasco is an historian of American culture and music with special interest in the processes of social change, cultural resistance, and the religious imagination. As an undergraduate student at Princeton University, he was blessed to work with Dr. Cornel West, exploring the religious dimensions of Tupac Shakur's music and death. He completed his Masters Degree at Starr King School for the Ministry in Berkeley, CA where he developed and taught the course Music & Art for Social Change. He was further blessed to complete his PhD work at Union Theological Seminary in NY, focusing on "the long sixties" as a period of profound awakening in American history.
Octavio's primary mode of transportation is walking, using the "eyes in his feet" to remain connected with his surroundings. His academic studies are grounded in his time living in Guatemala, Spain (Barcelona is his favorite world city!) and the Czech Republic. He can be found teaching English as a second language wherever there are students and juggling book loans at ALL the local libraries. He also likes sea turtles.

---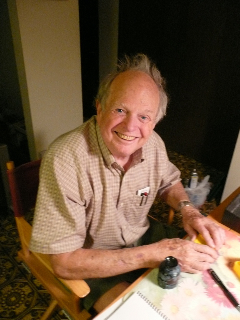 Donn Charnley

Length of time teaching for TELOS –since Winter 2016
Courses taught in TELOS program:
Geology of the Pacific Northwest
Shake, Rattle, and Roar! Earthquakes and Plate Tectonics
Geology of National Parks – I
Geology of National Parks – II
Geology of National Parks – III
Elements, Minerals, and Rocks, Oh My!
Geomorphology — The Study of Landforms
Volcanoes
Splash!!! Geology of Water
Educational Background:
From 1945 through 1952 Donn Charnley attended Seattle College and the Univ. of Washington, receiving a BA in Sociology in 1953. In 1953-54 he continued at the UW earning a Teaching Certificate.  He returned to the UW in 1958, earning a MS in Geology in 1960. Finally, in 1964-5 he attended the Univ. of Minnesota, earning a MA in Educational Psychology.
Professional experience:
Donn started teaching in the Seattle Public Schools in January, 1955, first as a Special Ed. Teacher 1955-6, then Safety Education & Driver Education at Ballard & West Seattle High Schools. He taught 7th & 9th grade Science in 1960-1.  He was a Counselor at West Seattle HS from 1961-1966.  In January, 1965 he was hired by the just opened Shoreline Community College as a Counselor and Professor of Geology. There he taught many Geology courses, and the History of Washington State Politics until his retirement in 1996.  Since 2003 he has taught Geology courses at Edmond's Community College Creative Retirement Institute and since 2011 he has taught for the University of Washington OSHER program.
Special Achievements and Honors
In 1970 he was elected to the Washington State Legislature, where he served for 14 years in both the House of Representatives and the Senate.
Personal interests
He was born in Detroit but moved to Washington State when he was two. His interests include: politics, community service, skiing (which he taught from 1943 to 1975), hiking, sailing, traveling, and Northwest Native Culture, Art and Dancing.
____________________________________________________________________

Length of time teaching for TELOS –since 2014
Course(s) taught in TELOS program
Maritime History: Mysteries of Ocean Exploration and Trade
Maritime History: The Clash of Pacific Cultures, War and the Challenges of Progress
Maritime History: Over the Divide to the Outer Coast
The Great American West: Our Arid Lands to the Coastal Commons
SE Asia, Western Pacific, and Oceania
Educational background
Graduate Degrees: City University Public Administration – Energy and Environmental Policy (1992); Technology & Engineering Mgmt. (1990)
Undergraduate Degrees: Orange College and City University Industrial/Business Mgmt. (1981); Metrology/Quality Control (1969)
Diplomas and Certificates: Health, Safety & Environmental Mgmt. – Government Institute (1985); Energy Resource Mgmt. & Environmental Policy – Seattle University (1978); Nuclear Engineering Technology – Capitol Radio Engineering Institute (1977); Industrial Engineering – U.S.DOT (1968)
U. S. Navy Training:  Geodetics/Navigation, Naval Operations, Radar Surveillance, & Electronic Counter Measures (1955 – 1963)
Professional experience
Inter-government and industrial relations focusing on: energy resource development, coastal zone management, marine oil ports siting and development, and inter-state crude oil pipeline siting and operations. These experiences offered a variety of maritime and ecological challenges relating to: technical program coordination, industrial operations, regulatory compliance, and environmental impact awareness and impact mitigation.
Professional interests include:  Foreign Policy issues relating to – global trade security, ocean science-ecology, climate change and maritime policy; Western United States concerns relating to – energy/water development, western rivers development and ecology, cultural and sustainable development.
Experience related to course topic(s) if different from professional experience
Craig said he has loved the sea since he first saw it when he was a little boy. He lived in the Philippines when he was growing up and has long been fascinated by the Pacific Ocean. As a child he would look at the nautical charts on the wall while listening to a radio program called "Hawaii Calls."
Special Achievements and Honors
Society/s of: Automotive Engineers; and Agricultural Engineers
Personal interests
Craig has been a Tour Guide U.S.S. Turner Joy, DD951, and Docent/Curator Bremerton Naval Museum.

_____________________________________________________________________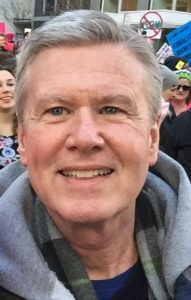 Jim Cushing
Length of time teaching for TELOS
Since 2013
Course(s) taught in TELOS program
Understanding Our U.S. Constitution
History of Our Early Presidents
Our Constitution: 1787 to Trump
(updating Understanding Our U.S. Constitution)
Educational background
BS, University of Illinois, with honors
JD, Loyola University Chicago, law review
Professional experience
Jim Cushing was previously the president and CEO of an international educational publishing company. Earlier he was vice president and general counsel for a major media company with newspapers and television stations around the country. Before attending law school, Cushing worked as a CPA in the small business division of the world's largest public accounting firm.
Experience related to course topic(s) if different from professional experience
As an Illinois attorney, in addition to private practice, Cushing served on the legal staff of the Speaker of the Illinois House of Representatives, was counsel to the state board setting judicial and legislative salaries, and was chair of both the Legislative and Urban Affairs Committees of the Chicago Bar Association.
Special Achievements and Honors
Cushing won an Emmy Award, Midwest region, for his role in the creation of a 24-hour all-news station and was also on the board of directors of the Illinois Chamber of Commerce.
Personal interests
Cushing is an active contributor to the TELOS Learning Community, currently serving as chair of the Strategic Planning Committee and earlier was the founder and original host of the popular "Coffee & Wisdom" program.For many years Cushing has been a regular food bank volunteer at Northwest Harvest, Washington's leading nonprofit fighting for hungry people statewide to have access to nutritious food while respecting their dignity and promoting good health. _____________________________________________________________________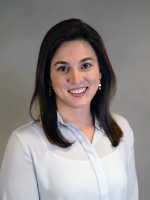 Marissa Darling
Length of time teaching for TELOS –starting Winter 2019
Course(s) taught in TELOS program:
Principles of Nutrition
Educational background:
Master's Degree in Allied Health Sciences/Health Promotion, 2015, U. of Connecticut
Bachelor of Science (B.S.) in Dietetics/Dietitian-Minor in Spanish, 2013, U. of Connecticut
Professional experience:
Community Health Center of Snohomish County, Everett WA Registered Dietitian/Nutritionist
Mar 2018 – Present
Community Health Center, New London, CT Registered Dietitian
Feb 2016 – Mar 2018
University of Connecticut, Research Coordinator for the Center for Health, Intervention, and Prevention
Nov 2015 – Apr 2016
Sodexo, Clinical Dietitian II at Mount Sinai Rehabilitation Hospital, Hartford, CT
Jul 2015 – Feb 2016
Special Achievements and Honors:
Board Certification(s), 2013, Registered Dietitian/Nutritionist
Member, Academy of Nutrition and Dietetics
Personal interests:
In her free time, Marissa enjoys practicing yoga and hiking with her dog.
______________________________________________________________________

Length of time teaching for TELOS –since 2013
Course(s) taught in TELOS program
Organizing your Projects
Six Steps to Writing Personal Stories
Writing Your Stories
Writing Personal Stories Using Computers
Seven Steps to Writing Your Family Stories
Useful Tools, Tips, and Techniques in WORD for Writing Stories on Life Experiences
Educational background
Delores has a MSSW in Social Work from Boston College and a BA from Seattle University.
Professional experience
After being employed as a medical social worker for 20 years at the University of Washington hospital, she developed a second career in teaching "Using the Computer" and writing "LifeStories". In 1994, she started teaching various computer programs and techniques at SeniorNet of Puget Sound in Bellevue, WA  Delores Davis has been a Bellevue College Continuing Education writing instructor for many years. She has also taught classes and made presentations in several community and senior centers and retirement settings in the Greater Seattle, Bellevue-Mercer Island-Issaquah area. For the past twelve years, she has made presentations to the Mormon Genealogy Conference.
Experience related to course topic(s) if different from professional experience
Delores created her writing class based on her own personal experience. After reflecting on her son's questions about his father, and realizing that there were details about her relatives lives that she would have liked to know too, Delores decided to teach a class about writing life stories and learn how to use computers to help others do the same. She believes that each of our lives no matter how big or small they seem to us, tells a story that our families and loved ones want to know and carry on.
Special Achievements and Honors
There have been several articles about her work in local magazines and she has created and self-published workbooks on the class.
Personal interests
She was born in Chicago, Ill. After getting her BA in Seattle, she moved to Boston for her social work degree and while there, she was married.  She later moved to Hartford, Ct. for two years before returning to the Northwest.  A widow and mother of six children, nineteen grandchildren and two great grandchildren, she has written over ten books for and about her family. Over the years, she has been involved in many community, educational and civic organizations.
_______________________________________________________________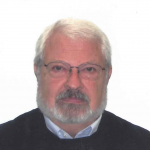 Bob de Michele

Length of time teaching for TELOS –since 2014
Course(s) taught in TELOS program
The First World War and its Impact upon the Present
The Black Death: Human Disaster in Medieval Europe
Charlemagne & the Carolingian Renaissance
Europe:  1914-1945
The Reformation
The French Revolution and the Napoleonic Wars
Medieval Britain
Tudor-Stuart England
World War I
Educational background
AS degree with honors from BCC, 1995; Completed history honors program and BA in History, University of Washington, 1997; Graduate study in British, European, and Medieval History at Western Washington University, 1997-99; Post graduate study in Modern British History at Kings College, London, 2005-06.
Professional experience
Bob is a 30-year Navy veteran, with most of that time spent in the Submarine Service. When not on sea duty, he was involved with either training or curriculum development. The Navy allowed him to travel worldwide, including Europe and the Mediterranean, Hawaii, the Far East, and the Persian Gulf. He also spent an extended time under the polar ice cap, surfacing at the North Pole in the spring of 1976. Also, he was a lecturer in ancient, medieval and modern history survey-level courses at BCC.
Personal interests
He and his wife enjoy many different hobbies such as sky diving, scuba diving, camping and skiing, as well as spending time with their animals: dogs, cats, and a draft horse cross they use for trail riding.
________________________________________________________________

Length of time teaching for TELOS – ten years
Course(s) taught in TELOS program
      ART
Renaissance Art
Northern Renaissance Art
Art across the Ages
American Art – a 3 quarter class
Impressionism
Topics in Art History
Looking at Art
Masterpieces of the Louvre
History of Ceramics as an Art Form
Is 20th Century Art a Train Wreck?
Post-Modern and Contemporary Art
Six Transitional Works of Art
LITERATURE
Paradise Lost
The Epic of Gilgamesh
The Iliad
The Odyssey
The Aeneid
Beowolf
Beowulf and Grendel
Poetry about Art
Educational background
MS in Engineering, UCLA; BA in Math, UC Riverside (while there she also took a number of classes in English literature); Certificate in Museum Studies, UW. 1972 – 1988; she has also earned a Certificate in Museum Studies from the University of Washington. She is ABD (All But the Dissertation) towards a PhD in Policy Analysis from the Rand-Pardee School of Policy Analysis.
Professional experience
Laura's early career was in military consulting.  She worked for the Rand Corporation for ten years, and in the 1980's she moved to the Pentagon to work in the Secretary of Defense's Office of Policy Analysis and Evaluation.  After having children, she worked at several different jobs, including in water quality for the Muckleshoot Indian Tribe, and at Eton Montessori School in Bellevue.
Experience related to course topic(s) if different from professional experience
Laura has loved poetry and literature since she was a teenager. She has a special interest in epic poetry. Her passion for art intensified in 2003, when Laura became a docent at the Bellevue Arts Museum.
Special Achievements and Honors
She has been a docent at the Bellevue Arts Museum since 2003, and member of the Board of Trustees of the Bellevue Arts Museum as of Nov. 1, 2012.
Personal interests
Her other interests are hiking, travel, reading, opera, theater and lifelong learning.  She has two grown children – a boy and a girl (man and woman, ha, ha).  She has lived in many parts of the United States, and when she was very young, in Germany. 
_________________________________________________________