Go to:   C to D        E to J        K to M         N to S         T to Z
TELOS Instructor Biographies
A to B
Voluntarily provided TELOS instructor biographies are included here. If you are a TELOS instructor, please Contact Us to add, update, or remove your information or photo.
_____________________________________________

 Leah Adcock-Starr
Length of time teaching for TELOS –since Spring 2016

TELOS Course(s):
Shakespeare in Fiction
Speaking Shakespeare
Queens, Goddesses, and Girls: The Women of William Shakespeare
The Wives and Warrior Women of William Shakespeare
Shakespeare's Hamlet
Women of Will:  Shakespeare's Shrews and Spinsters
William Shakespeare's Romeo and Juliet
William Shakespeare's Julius Caesar
William Shakespeare's King Lear
William Shakespeare's Twelfth Night
William Shakespeare's The Tempest
William Shakespeare's MacBeth
Activity Outside TELOS:
Shakespeare In The Park
Educational background:

University of Washington, Master of Fine Arts (M.F.A.), Directing and Theatrical Production, 2012 – 2015
Hamline University, Bachelor's degree, Directing and Theatrical Production, and Theology, 2002 – 2006
Professional experience:

Leah Adcock-Starr is a transplant to the Northwest and the UW School of Drama from Saint Paul, MN where she worked as a freelance director, play maker, and arts educator for theatre companies throughout the Twin Cities metro area including the Minneapolis Children's Theatre Company and the Stages Theatre Company in Hopkins, Minnesota.  Since moving to Seattle in 2006, Leah has directed Julius Caesar for Seattle's Handwritten Productions and her work at the UW – School of Drama included last season's The Arabian Nights by Mary Zimmerman, and two new plays that she adapted and directed: FAUST an adaptation of Christopher Marlowe's Doctor Faustus and The Boy Who Couldn't Grow Up a new play inspired by the life and work of JM Barrie. Future projects include resurrecting Pan for the Fringe, founding Off Road Shakespeare; a company that will introduce itself to Seattle with a processional outdoor production of MIDSUMMER, and directing Caroline Bird's THE TROJAN WOMEN for Civic Rep.
Special Achievements and Honors

Leah is a member of Alpha Psi Omega, the National Theatre Honor Society.  In 2014 Leah presented ' BFF's and the Bard' a paper on the import of female friendship in A MIDSUMMER NIGHT'S DREAM at SHAKESPEARE 450; an international gathering of Shakespeare scholars in Paris, France. __________________________________________________________________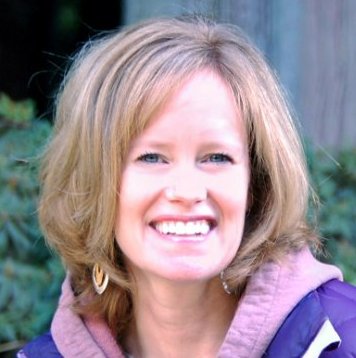 Stacey Almgren
Length of time teaching for TELOS –since Spring 2016
Course(s) taught in TELOS program:
Introduction to Drawing
Introduction to Watercolor
Art Workshop
Summer Inspired Drawing
Summer Inspired Watercolor
Plein Air Drawing
Plein Air Watercolor
Educational background:
BA from Purdue University in Visual Arts
Professional experience:
Stacey Almgren has been the owner for nineteen years of Stacey Lowe Design, Inc., a firm providing graphic design services specializing in original artwork.  Stacey is currently the art director at East Ridge Elementary.
Experience related to course topic(s) if different from Professional experience:
Stacey has been a professional artist exhibiting and selling her pieces for over nineteen years. She has been in galleries and exhibited in the US as well as New Zealand and Singapore. She currently works out of her studio in Woodinville.
Personal interests:
Stacy was born in Indianapolis, Indiana and moved to the Seattle area from New Zealand.  She enjoys spending time with her husband and two children (11 and 13). In her free time, she enjoys yoga, outdoor activities and community involvement.
________________________________________________________________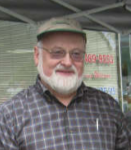 Robert (Bob) Barnes
Length of time teaching for TELOS – Bob has  taught genealogy classes at Telos for the past several years.
Course(s) taught in TELOS program
Exploring Your Family History: Computer-Based Genealogy
Exploring your Family History
Further Adventures in Genealogy
Introduction to 21st Century Genealogy
Exploring your Family History in the 21st Century
Fun with Computer-Based Genealogy
Educational background
M.S. in  Water Resources, U Washington; B.S. in Chemistry, U. Washington; Certificate in Russian, Defense Language Institute West Coast.
Professional experience
Bob has had a successful career in Environmental Science and Water Resource Management.
Experience related to course topic(s) if different from professional experience
He was the Genealogy Research assistant at Bellevue Regional Library, 2007-present and volunteer Librarian, Bellevue Family History Center. He has given genealogical programs/classes for the EGS (Eastside Genealogical Society), SGS (Seattle, Genealogical Society), Family History Expo and the King County Library System.
Special Achievements and Honors
From 2012 to the present, he has been a member of Board of Directors of the Eastside Genealogical Society (EGS).  From 2007 to the present, he has been VP/Pres. EGS 2008-2011 and Education Chair (2009-present).
Personal interests
Bob enjoys reading, fly-fishing, gardening and duplicate bridge.
_______________________________________________________________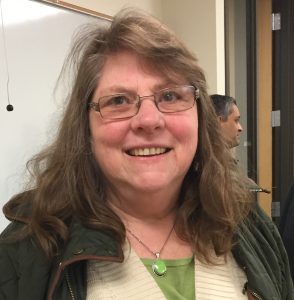 Carla Barnes
Length of time teaching for TELOS –since Fall 2016
Course(s) taught in TELOS program:
Great Decisions
Views of the News
Educational background:
BA Psychology, U of Washington; BA Physical Anthropology, UW; Post Graduate Studies in Forest Soils, UW
Professional experience:
Carla Barnes has had a 30 year career with the City of Seattle in construction management and forest road Engineering.
Experience related to course topic(s) if different from Professional experience:
Carla considers herself a lifelong learner and reads about economics, current events, history and science and many current periodicals. She has also served in executive positions in political organizations. She has been a long time participant in the TELOS current events discussion classes and has enjoyed these classes immensely.
Personal interests
In the past Carla has been a volunteer in the Boy Scouts of America. At this time she is caring for an elderly relative and is an active grandmother of two grandchildren. She enjoys hiking, fishing and anything in the great outdoors.
___________________________________________________________________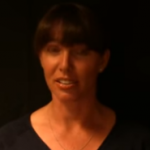 April Bauer
Length of time teaching for TELOS – since Fall 2016
Course(s) taught in TELOS program
Rome: The Eternal City
Etymology: A Word Study
Educational background
MA: Classics, 2002 San Francisco State University
Post graduate study in Latin, Greek and Italian, 1998-99, Duke University
Summer 1998 – Intensive Italian Language Immersion Program, Middlebury College
BA in Latin and Classis, 1998 – University of Washington
AA, 1994 – Bellevue Community College
Professional experience
Latin Teacher at O'Dea High School, Seattle  2006-2014
University of Washington Extension Lecturer
Latin Teacher, La Salle College Preparatory High School, Pasadena, CA 2003-2006
Experience related to course topic(s) if different from Professional experience
Rome Study Coordinator and trip leader, 2009, 2011, 2013, 2015 (at O'Dea High School)
_______________________________________________________________________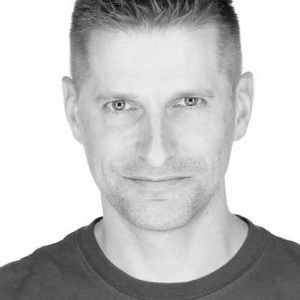 Andrew Baze

Length of time teaching for TELOS – starting Fall 2017
Course(s) taught in TELOS program:
Personal Cybersecurity for Beginners
Educational background:
 BS in Russian Language and Literature, Excelsior College, 1994
MBA in Information Technology Management, Western Governor's University, 2015
Cyber Defense Operations Graduate Certificate Program, SANS Technology Institute, 2015 – Present
Professional experience:
In addition to being a Microsoft software and service engineering veteran, Andrew Baze is co-founder and CEO of Cascade InfoSec, a cybersecurity consulting company.  He has over 20 years of experience that spans Electronic Warfare and Military Intelligence, Fraud Investigation, Software Engineering, Risk Management and Cybersecurity. His most recent security evaluations have included online services and infrastructure for Microsoft's Azure cloud business, as well as coordinating security operations for a $4B hybrid (on-premise and cloud) business operations service provider.
He also currently serves as a Washington State Guard Cybersecurity Advisor to the Washington Military Department supporting defense assessment activity, including training military partners on cybersecurity topics.
Special Achievements and Honors:
Andrew has multiple certifications in cybersecurity, project management, and other Information Technology areas.
Personal interests:
Andrew is also an author and wrote The Road Home and The Day After – a fiction book series that combine adventure with lessons in emergency preparedness.  He also wrote Personal Emergency Communications, a non-fiction book that describes communication technologies which work when cell phones and telephones aren't available.
 
______________________________________________________________________

Length of time teaching for TELOS – since 2010
Course(s) taught in TELOS program
Political Sociology: globalization; consent and dissent; pursuit of happiness; international relations; U.S. policy (foreign and domestic)
Sociology and Literature, using short stories, essays, poetry, plays – even a novel – focusing on: socialization, social stratification, the family, the self, social contexts, the life course, humor, and far flung places.
History of Africa: before the Europeans, after the Europeans, South Africa.
Issues and Innovations About Aging: What Matters in the End
Understanding Race
The Media and the Presidential Election
Social Connections
Post-election Stock-taking
It's Monday, so it Must be Sociology
Max Weber's Greatest Hit
Living Well — Dying Well
Democracy in America, Redux
Educational background
B.A. from UCLA, in English
M.A. and Ph.D. from George Washington University, in Sociology
Professional experience
Ellen has taught pre-schoolers in Lagos, Nigeria; teens in a mental hospital in Los Angeles; undergraduates at the U. of Maryland. and Vassar; and adults in DC and Seattle intermittently since 1986 – all this despite never having planned to teach!
Other relevant experience
Since her first job after college, in a TB sanitarium, she has been interested in personal autonomy within constraining institutions (e.g.  nursing homes).  This is reflected in the way she defines sociology in all her classes as the relationship between the individual and society, within history.
Living in Nigeria is relevant to her interest in African history, and years of activism on education are relevant to her political courses – as are her years of participation in the League of Women Voters, locally and nationally.  Participation in a "virtual village for elders" in Seattle is relevant to the course on aging – less obviously, so are years spent studying new urbanism and the Haymount new town project.
____________________________________________________________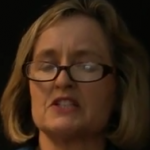 Kathryn (Katy) Bergenholtz
Length of time teaching for TELOS –since Spring 2017
Course(s) taught in TELOS program:
The Bill of Rights, Supreme Court and You  I and II
Environmental Protection:  Law and Politics
Educational background:
Kathyrn Bergenholtz attended the University of California at Berkeley and is a 1983 graduate of the Hastings College of the Law in San Francisco.
Professional experience:
Kathryn is an attorney with the federal government, currently specializing in environmental law.
Experience related to course topic(s) if different from Professional experience:
She has had a long standing interest in Constitutional issues.  She has prior experience teaching business law and undergraduate level survey law classes.
Special Achievements and Honors:
She graduated with honors from both UC Berkeley and Hastings.
______________________________________________________________________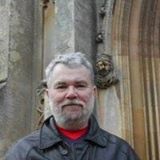 Bruce Bigley
Length of time teaching for TELOS – for four or five years
Course(s) taught in TELOS program
Love, Sex, and Death:  Great Poems by John Keats
Middlemarch
Tom Jones
Anna Karenina
Cervantes: Don Quixote
George Eliot's Mill on the Floss and Silas Marner
George Eliot's Daniel Deronda
"I am of Ireland": Great Poems by W. B. Yeats
Thomas Mann's Buddenbrooks:  the Decline of a Family
Adaptations of A Midsummer Night's Dream
James Joyce, Part I
James Joyce's Ulysses Parts 1, 2, 3
Scandalous Plays of Ibsen
Thomas Mann's Dr. Faustus
Educational background
BA in English, U. of Washington, magna cum laude; M. Phil. and PhD, Comparative Literature, Yale University.
Professional experience
Bruce Bigley served as Professor and Chair of English (now Emeritus) at the  University of Montana-Missoula. He also teaches retirees at the Lifetime Learning Center in Seattle.
Personal interests
He was raised in the Puget Sound area and returned after a 34 year teaching career in Montana.  His interests include literature, history, Biblical scholarship, gardening, cuisine, wine, and travel.
_____________________________________________________________________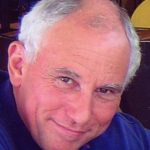 John Bishop
Length of time teaching for TELOS –starting Spring 2017
Course(s) taught in TELOS program:
A British Bobby in Bellevue
A British Bobby and Guests in Bellevue
Brit on the Border
Educational background:
 John was educated in the UK.
Professional experience:
John Bishop joined UK Policing (Suffolk Police) in 1966 and remained for over thirty years.  He was assigned to government service in 1975 in relation to computerized command and control computer systems. Qualified as Counter Terrorism Search advisor in 1994.
Experience related to course topic(s) if different from Professional experience
John has two decades of experience hosting conferences in the UK, Europe, Canada and the USA. These vary from Fraud Investigators in the USA to Domestic Violence conferences in the UK and Europe. In conjunction with the CEO of Basildon Women's Aid and a small team he organises, develops and delivers regular domestic abuse conferences at Fords European Technical Centre at Dunton, near Basildon. From May 2001 to the present he has been invited to host annual conferences of the Pacific Northwest License Tax and Fraud Association at various locations throughout Washington State, and to provide advice and information, assist with conference development and delivery and produce the conference briefing review for the Board and association members.
Special Achievements and Honors
John was awarded the Winston Churchill Fellowship by HM Queen Elizabeth in 1989 at Guildhall, London. He was also awarded the Paul Harris Rotary International Fellowship in 1996.
Personal interests
John is the adopted son of a British Railway supervisor (and local Magistrate) and Canadian born mother. He is an active outdoor individual who enjoys photography, biking, and hiking.  He now lives in Kirkland.  His retirement is dominated by voluntary activity. This includes, but is not limited to becoming a Veteran National Park Ranger and Coach involved in the Trails and Rails program delivering information to Amtrak train passengers between Seattle and Havre, MT.  He is currently writing and researching stories involving real life characters that have contributed to the rich history of the US/Canadian border.  He is also a founding member of Muscles for Charity – an internationally successful and award winning voluntary organization. The Muscles USA team members actively supported the 'Tour de Cure' Cycle Challenge in the Seattle area for a decade, starting in 2004. In addition to raising awareness and funds for the American Diabetes Association, members of the team have ridden every year and manned Rest Stations, as well as being represented on the Tour Committee. The US Muscles team continues to thrive, providing services and volunteer experience in the Pacific Northwest and a variety of other countries, and never handles any money.
________________________________________________________________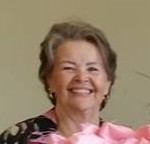 Sue Black
Length of time teaching for TELOS – since Summer 2013
Course(s) taught in TELOS program
A Feather Boa and Sensible Shoes
Ideas Worth Spreading
Educational Background:
 BA Sociology, Michigan State University
Professional experience
Sue has more than forty years in marketing research including quantitative survey design and analysis, focus group facilitation and in-depth qualitative analysis. She has experience conducting research for clients across a variety of public and private industries working in advertising agencies in the Midwest and on both coasts.  In addition she has held executive level posts in full service marketing research firms and consultancies.
Experience related to course topic(s) if different from professional experience
Currently her interests center on the study of human response to the "third act" or the wisdom years.
Personal interests
At various times, her interests have included outdoor sports (as proof – double black eyes from an adventure in white water kayaking), creative pursuits (e.g. studying the impacts of color on attitudes) and studies into alternative spirituality (reading animal cards from North American Indian beliefs). Since her youth she has enjoyed observing and writing about the patterns that she sees in the interactions we have with each other as well as how we meet the challenges that life produces.
_____________________________________________________________________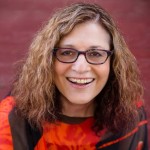 Candice Bradley
Length of time teaching for TELOS – since 2011
Course(s) taught in TELOS program
(Anthropologists are defined by their crossings between cultures. Instructor Bradley brings this insight to the classroom, along with her interest in un-muddled thinking, co-evolution, science, and the vicissitudes of the human mind.   She has taught an evolving series of courses at the intersection of anthropology, skepticism and science on such topics as UFOs, 50,000 years of humans & climate change, self-deception, paleo people, and New Age thinking.)
Culture, Ecology and Crisis
Liar, Liar
Stigma
Plagues and Epidemics 
Peasants and the Rise of Capitalism
DATA: Big, Predictive–Beyond Our Control?
Without God: Freethinkers, Atheists & Humanists
Science, Skepticism, and Uncertainty
Anthropology of Violence
We Aren't So Smart:  Cognitive Biases and Logical Fallacies
The Primates
The New Behavioral Economics
Bubbles, Nodes & Ties: How Social Networks Work
How do we Know?  Reality, Facts, Lies, Beliefs
Design Thinking
Food:  History, Science, Superstition
What's So Scary about AI?
The Virtue of Stoicism
Educational background
Ph.D. in Social Sciences, UC Irvine; B.A. in Social Relations, Immaculate Heart College, Los Angeles
Professional experience
She was Assoc. Prof. of Anthropology at  Lawrence Univ., Appleton, WI from 1990-2000.  She is currently on the faculty of the Masters of Science in Predictive Analytics program online at Northwestern Univ., Chicago, IL.
Special Achievements and Honors
Fulbright Fellow, Univ. of Nairobi, studying overpopulation and fertility; Andrew W. Mellon Post-Doctoral Fellow in Demography at U Penn
Personal interests
She was born in Hollywood and grew up with a menagerie of animals in Northridge, CA, but lived on three continents and in seven US states. She currently lives in Redmond and has three grown children and a one-eyed border collie named Ace.
____________________________________________________________________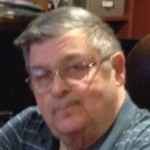 Randy Buehler
Length of time teaching for TELOS –since Fall 2015
Course(s) taught in TELOS program
Not Your Average Civil War Class
The Two American Revolutions
The United States Comes of Age:  1865-1915
The U.S. Becomes #1:  1916 – 1946
Baseball:  A Past Time in Perspective
The American Colonies
Educational background
BS in History 1966.
Professional experience
Randy taught for eight years. He was an award winning journalist who owned a weekly newspaper (Polk County News) for 40 years  He taught computer usage to teachers for fifteen years.
Experience related to course topic(s) if different from professional experience
He has studied and visited most of the Civil War battle sites east of the Mississippi.
Personal interests
He was married for 46 years and is now widowed. He has two children; a boy aged 43 and a girl aged 41, plus one grandchild aged 10.  He teaches as a volunteer at the Garden Club Retirement Center in Factoria.
____________________________________________________________________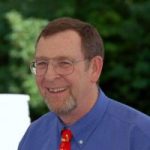 Jerry Bunce
Length of time teaching for TELOS –since Spring 2017
Course(s) taught in TELOS program:
Views of the News (with Steve Gersman)
Educational background:
Gonzaga University, Masters of Arts in Organizational Leadership, 2007; University of Windsor, Bachelor of Science, 1969.
Professional experience:
Jerry Bunce retired from The Boeing Company after 33 years of service in information technology including software development, maintenance and software engineering. His software was used to manufacture every Boeing commercial airplane for 25 years.  He was the Information Technology representative to the Boeing Higher Education Integration Board. He also administered the Summer Intern and the Technical Excellence programs for Boeing Information Technology.
Jerry has also been a member of adjunct faculty at Bellevue College in the Student Programs and Career Center departments. Jerry taught three Leadership courses, worked with the Bellevue College Leadership Institute and taught the Resume & Interviewing Strategies class. He is part of the team that designs and delivers the BC Camp Casey four-day Leadership Retreat for 100 plus students each June.
Special Achievements and Honors
Jerry was a United Way Loaned Executive in 1991. 
Personal interests
His purpose in life is to have fun, to have loving relationships with his family, to grow, to work with and lead teams of people to achieve excellence, and to help other people.  He has volunteered with Special Olympics since 1984.
___________________________________________________________________

Kristine Busch
Length of time teaching for TELOS – since 2010
Course(s) taught in TELOS program
ANCIENT HISTORY
Ancient History (Sumerian and Egyptian)- People of the Rivers
A Swift Survey of Ancient History and Mythology
A Swift Survey of Early Medieval History
A Swift Survey of High Medieval History
Greek History- the Golden Mean
Roman History- the Power and the Glory
A Swift Survey of Greek History and Mythology
MEDIEVAL HISTORY
Early Medieval History- Shards of Light
High Medieval History- Gothic Glories
Late Medieval History 3- the Phoenix Rising
AMERICAN HISTORY
U.S. 1: 1500-1650- Land of Raven, Coyote, and Corn Maiden
U.S. 2: 1750-1790- The Passionate Idea
U.S. 3: 1787- The Original Philadelphia Story
U.S. 4: 1800-1850- the Growing Pains of an Empire
U.S. 5: 1860-1898- Country in Crisis
U.S. 6: 1900-1920's- the Moderns
U.S. 7: 1930-1960's- the American Century
A Swift Survey of American History I, 2
CHINESE HISTORY
A Swift Survey of Ancient Chinese History: 1600 BCE to 1500 CE
A Swift Survey of Modern Chinese History
OTHER
History of Philosophy- From Socrates to Sartre
History of the Early Cinema- International Silents from the 1920's
Mythology- the Caravan (midlife and elder tales)
Educational background
B.A. Univ. Calif. Davis, M.A. George Washington U.
Professional experience
Instructor Busch has worked for several different museums and the Natl. Archives from 1975 to 1980. She taught Kindergarten from 1981 to 2000 and taught History and Humanities at Seattle Waldorf High School from 2001 to 2008 and currently teaches in several continuous learning programs.
Personal interests
She has been a storyteller in both performance and therapeutic settings, favoring medieval epics complete with accompanying musicians. She's also an ardent gardener, raised three children, and will play mah jongg whenever there's a spare moment.
___________________________________________________________________