Go to: A to B C to J K to M N to S T to Z
TELOS Instructor Biographies
K to M
Voluntarily provided TELOS instructor biographies are included here. If you are a TELOS instructor, please Contact Us to add, update, or remove your information or photo.
---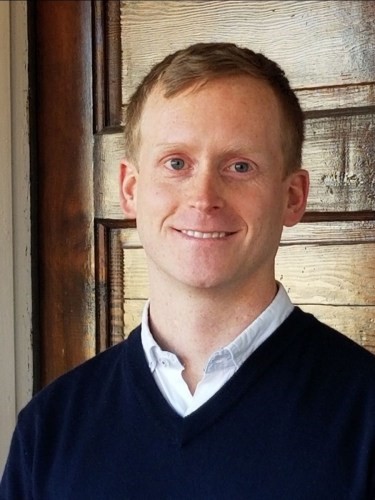 Michael King
Teaching for TELOS – starting Winter 2022
Courses taught in TELOS program
The Haitian Revolution
WWI and Modernism
Educational background
Dr. King trained as a historian of modern European intellectual and cultural history, he earned a Ph.D. in History and Culture from Drew University, graduated from Cornell University's School of Criticism and Theory, and holds Master's and Bachelor's degrees in history from Lehigh University.
Professional experience
Michael is a historian and educator. He is the Executive Director of the Southwest Seattle Historical Society and also serves on the boards of the Association of King County Historical Organizations and the American Alliance of Museums' Small Museums Administrators Committee. Prior to joining the team at the Historical Society, Michael worked as an educator at several museums, including the Flying Heritage & Combat Armor Museum, National Nordic Museum, and Morristown National Historical Park. He has taught courses on European and Atlantic World history as an instructor at both Metropolitan College of New York and Drew University. He currently serves as a history grader for the University of Texas at Austin's OnRamps dual enrollment program.
---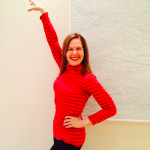 Claudia Lawrey
Teaching for TELOS – since 2015
Courses taught in TELOS program
The Arts and Community Identity
History of Dance
Dance on Stage and Film, Parts I
Ballet for Balance
Ballet for Balance Level II
Multi-level Ballet for Balance
How'd they Do That?
Educational background
MFA in Dance/Theatre Arts, University of Arizona; MA in Dance, University of Arizona; BA in Dance, Point Park University, PIttsburgh.
Professional experience
Claudia spent twelve years as a professional dancer in opera, musical theater, ballet and modern dance; then she transitioned into a career in academia of more than 25 years. She was the first American to teach jazz dance at The Hungarian State Ballet. She has written several articles about the state of the arts in academia and beyond. She is also co-author of From Paris to Pittsburgh: My Life in Dance, a 2014 Amazon-published book: an historical account of the founding of a major American ballet company in a post-industrial city.
Personal interests
Her passion for classical dance has expanded over the past decade into the Latin dance realm; in particular, salsa rueda, which she performs with a small troupe. When not teaching, her summers are spent cycling all over the Northwest. Indulging her passion for languages means she's studying Hungarian, Spanish, French, or trying to translate song lyrics from her favorite African music. Her additional interests include travel, reading, Pilates, and all things dogs.
---

Dale Lehman
Teaching for TELOS – starting Winter 2022
Courses taught in the TELOS program
Fire and Ice: Geology of Washington State
Professional experience
Dale Lehman is the president of the Puget Lobe Chapter of the Ice Age Floods Institute, a member of the Geologic Society of America, and a member of the Northwest Geological Society.
Dale recently retired after teaching Geology for 36 years as an adjunct Geology instructor at the University of Washington and Central Washington University, and as a high school teacher at Tahoma High School. Dale is eager to share his love of Geology and the natural world with students of all ages.
---
Rachel Lowe
Length of time teaching for TELOS – Summerl 2023
Courses taught in the TELOS program
Yoga for Wellness
Educational background
Rachel Lowe teaches in Health and Physical Education, Health and Wellness BAS, and leads the Yoga Instructor Certificate Program. She joined Bellevue College in 2005 and has taught in the fitness industry since 1997. At the University of Arizona, Rachel received her Bachelor of Science, Masters of Public Policy, and graduate work in the Public Health Certificate Program.
Professional experience
She has taught Yoga since 2001 and is a National Yoga Alliance Registered Yoga Teacher (RYT) E-500 RYT and RPYT (Prenatal Yoga). She has taught yoga in a variety of settings and styles of yoga. She adheres to strong principles of safety and professional standards in classes while also meeting students where they are so they may learn the most about yoga.
Personal interests
---
In her spare time, Rachel will be rock climbing, biking or enjoying time in nature.
---
Length of time teaching for TELOS – – since Spring Qtr 2023
Courses taught in the TELOS program
"US-China Relations: from ping-pong to balloon"
Educational background
Master's Degree in Sociology and studied PHD in Conflict Analysis and Resolution in the United States; Bachelor's degree in English Language and Literature in China. He was born and raised in China; lived and worked extensively in both countries.
Professional experience
Freelance consultant, since 2019
Brand marketing and communications: 24 years
Journalism: 8 years
Experience related to course topics if different from Professional experience
Former Boeing Marketing and Communications executive for China and East Asia; Chief Marketing Officer for Hong Kong Airlines; Senior consultant helping Western companies enter the China market and Chinese companies go global; Journalist in mid-1980s when China just opened up before coming to the U.S. for graduate studies; 6 years working for US media in Washington, D.C; guest lecturer at the University of Washington and the University of Hong Kong on "Doing Business with China" and "International Brand Marketing" in the last 5 years.
Personal interests
George loves trail, and jogging and enjoys good books over a cup of coffee
---
David Malcolm
Length of time teaching for TELOS – seven years
Courses taught in the TELOS program
Climate Change, Causes and Consequences
Wind Energy Basics
Understanding Your Carbon Footprint
Educational background
B Sc, civil engineering
M Eng, structural engineering
Ph D, solid mechanics
Professional experience
Engineering consultant, 2 years
Canadian university professor, 7 years
Wind turbine industry, 40 years
Experience related to course topics if different from Professional experience
Taught climate change course at Issaquah retirement home, 2022
Active with Kirkland branch, People for Climate Action
Active with Kirkland branch, Citizens Climate Lobby
Personal interests
Born in New Zealand, grew up in UK, lived in Canada, moved to Kirkland 1992
Leaving a livable planet for my grandchildren
Maintaining sanity by immersion in outdoor activities.
---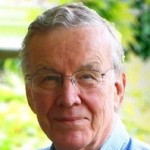 James Maynard
Length of time teaching for TELOS – for nine or ten years
Courses taught in the TELOS program
Who are we? Episodes in Human Evolution
Health Care in America: An historical analysis and contemporary critique
Education in America – From Revolutionary Schools to Charter Schools: A Critical Assessment
Canada: Democracy from a Northern Perspective
Whatever Happened to the American Dream?
Health Care in America: Crisis and Opportunity
Crisis in the Middle East – The Israel-Palestine Conflict
The Middle East in Perspective
Capitalism in America: Its Birth, Life, and Future
The Next System: Democracy at the Crossroads
Canada/U.S. – Contrast Between Two Democracies
The Crisis in American Healthcare
American Democracy in Crisis (with Ted Watts)
Educational background
Dr. Maynard attended the University of Chicago Laboratory Schools where he received his BA with an honors in anthropology. He went on to earn his M.D. degree at McGill University, with a later Master's Degree in Public Health and a Ph.D. in Epidemiology.
Professional experience
In a 28 year career with the Centers for Disease Control, Jim traveled extensively abroad in the Middle East and Asia as an advisor and instructor for UN agencies. A second 18-year career brought him to Seattle, where he served as Senior Vice President at PATH, an agency providing technology assistance and transfer to the developing world. During these careers, Jim developed a keen interest in international affairs, politics and economics, advising the United States Agency for International Development (USAID) on patent issues related to grants to local vaccine manufacturers in India. He is an author on over 200 publications in refereed journals.
Special Achievements and Honors
Dr. Jim Maynard, as president of the United Nations Association of Greater Seattle, co-led a United Nations Association of Greater Seattle educational trip to Iran.
Personal interests
Jim has had a lifelong passion for classical, jazz and folk music. He plays the piano and taught piano as a college student. He has also sung in choruses his entire adult life, the latest being the Seattle Symphony Chorale and the Kirkland Choral Society. He also has a keen interest in the American educational system, having two daughters, who, together with their husbands, teach in Eastside public schools.
---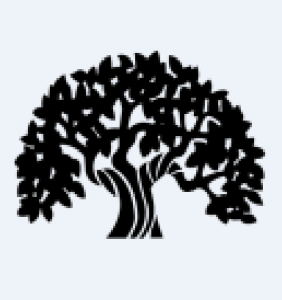 Amy Mills
Teaching for TELOS – starting Winter 2019
Course taught in the TELOS program
Nutrition Fact and Fiction
Educational background
BS in Computer Science, University of Washington 1993
MS in Clinical Nutrition, New York University 2007
Dietetic Intern New York Presbyterian Hospital 2006-2007
Professional experience
Amy Mills is the owner and registered dietician at Nutrition 911 since 2008. She is also an adjunct associate professor at Long Island University since 2009 teaching online courses.
Personal interests
Amy is a Washington native who moved to New York City for 22 years after graduating from the University of Washington. She moved back to the area in 2016. Amy has a long-standing interest in health and well-being and enjoys a very active lifestyle with a variety of activities such as spinning, yoga, and hiking.
---

Jane Morton
Teaching for TELOS – since Spring 2016
Courses taught in the TELOS program
Eastside Stories
Eastside History
Stories from the Eastside's Past
More Stories from Eastside's Past
Educational background
Jane Morton received her M.Ed. in Elementary Education/Science Curriculum from the University of Washington in 1984 and a B.A. in History from the University of Redlands in 1967.
Professional experience
Jane retired in 2000 from 33 years in public school education in Bellevue, Washington and Omaha, Nebraska.
Experience related to course topics if different from Professional experience
She has been the Educational Coordinator at the Eastside Heritage Center since 2004.
Special Achievements and Honors
She served as a member of the Educational Advisory Board at the Pacific Science Center and had been a docent at FISH (Friends of Issaquah Salmon Hatchery) until 2014. And she was a Living Lab teacher at the Bellevue Botanical Gardens until 2016.
Personal interests
Jane has been a resident of Bellevue for over 40 years. She is in her 14th year as a mentor for the Bellevue Schools.