TELOS's History — 2016 Marks 40th Year Anniversary
Below are two articles– one written as TELOS was about to start and the other, a retrospective, was written by Gloria Campbell, a TELOS instructor, author, and editor.  The first (pictured above and printed below), Senior citizens design and teach own classes, was published in the September 9, 1976 edition of the Journal American. The latter is excerpted from an article to be published in the 2016 Better Living Health and Fitness Guide magazine insert of the Bellevue Reporter's February 26th edition. (Interestingly, just as TELOS has grown and evolved, so has the "Journal American", the name chosen in 1976 when the "Bellevue American", which was first published in 1930, merged with the "Eastside Journal".  The publication changed its flag again in 2005 when it became the "Bellevue Reporter".)
(1) Senior citizens design and teach own classes
Senior citizens will be teaching classes at Bellevue Community College as well as taking them.
"This is a real change in the approach to senior citizen education programs" said Joy Carey, coordinator for the new program called TELOS.
"TELOS is a Greek word meaning ultimate aim or goal.  We put the letters all in cap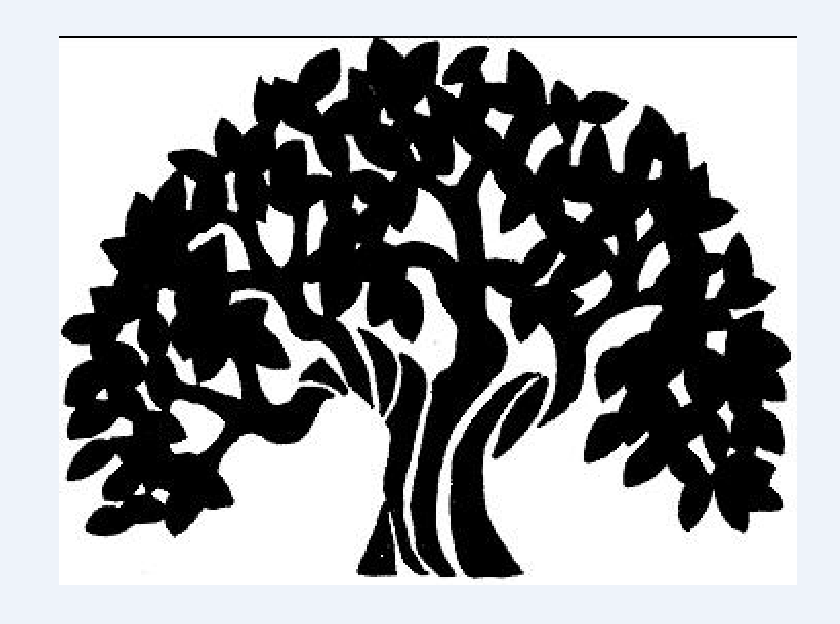 itals because we hope we can also make them stand for something that relates to seniors and the program.  That's one of the things we will do at the first session."       
The program grew out of a series of planning sessions that began in January.  College staff members meeting with senior citizens learned that the seniors not only wanted to attend classes, but they wanted to design, implement and teach them as well.
There were no funds for such a program, so the planning group applied for a grant.  It wasn't approved, but that didn't stop the planners.
"We decided to try and make it self-supporting," Carey said.  "We did receive some money to get started with from the Student Activities Fund at the college."
Courses will be taught Tuesdays, from October 5 through November 23, at the Northwest Community Center, 9825 NE 24th St. Bellevue.
"We chose that location because it is close to Chinook Junior High School where lunches are served to any East Side senior citizen on Tuesdays." Carey said.  "The class atmosphere will be relaxed and there won't be any tests or exams.  This is purely for education and enjoyment."
The TELOS schedule includes a class called "Meeting the Problems of Growing Old" taught by Helen Ansley, coordinator for the Senior Actualization and Growth Exploration program (SAGE).  Margaret Pratt will teach a class on dealing with grief and loneliness.  Pratt is director of Synthesis, a counseling service for persons learning to cope with grief.
Rabbi Raphael and Reeva Levine are also members of the TELOS faculty. Rabbi Levine will lead a class called "The Religions by Which People Live." Reeva will teach beginner and intermediate painting in oils, pastels and watercolors.
Betty Howe, former associate editor of the East Side Journal, will teach a course in creative and journalistic writing.  "History You've Lived Through" will be taught by Delta Williams, history instructor at Bellevue Community College.
Virginia Wilson, anthropologist and former college-level instructor, will lead a class in exploration of aging around the world: a look at the roles of elderly persons in other cultures and other times.
Elizabeth Johnson, television producer, and Dan LaFond, coordinator of the Bellevue Community College gerontology program, will help their students investigate the rights of elderly persons. Gael Foote and Kay Anderson, members of the BCC Parent Education staff, will teach assertiveness training and yoga.
The $25 registration fee admits a person to the TELOS program and entitles him to enroll in up to three courses.  Scholarship funds are available. 
(2) TELOS: Bellevue's Home for Life-Long Learning, Lifetime Friends
. . . . . . . . . . . . . . .   TELOS began in 1976 when Helen Ansley, then aged 76, agreed to implement a joint program of Bellevue Community College and Bellevue Parks and Recreation. Ansley was active in SAGE, the Senior Actualization and Growth Exploration group in Berkeley. At age 90, she published Life's Finishing School, What Now?  Joy Carey, a student intern at the University of Washington, became the first director.  That year thirty nine students participated in ten offerings. Courses included "How to Spot a Flimflam Man," "Aging for All Ages," and a Displaced Homemaker's program. Judy Gellatly became the director in 1982, followed by Gordon Hartwick in 1984. During the 1990s, TELOS classes were held at the Northwest Community Center in Bellevue and included a study tour in southern England.
Retired educators and professionals taught classes in diverse fields in the early years and continue to do so today.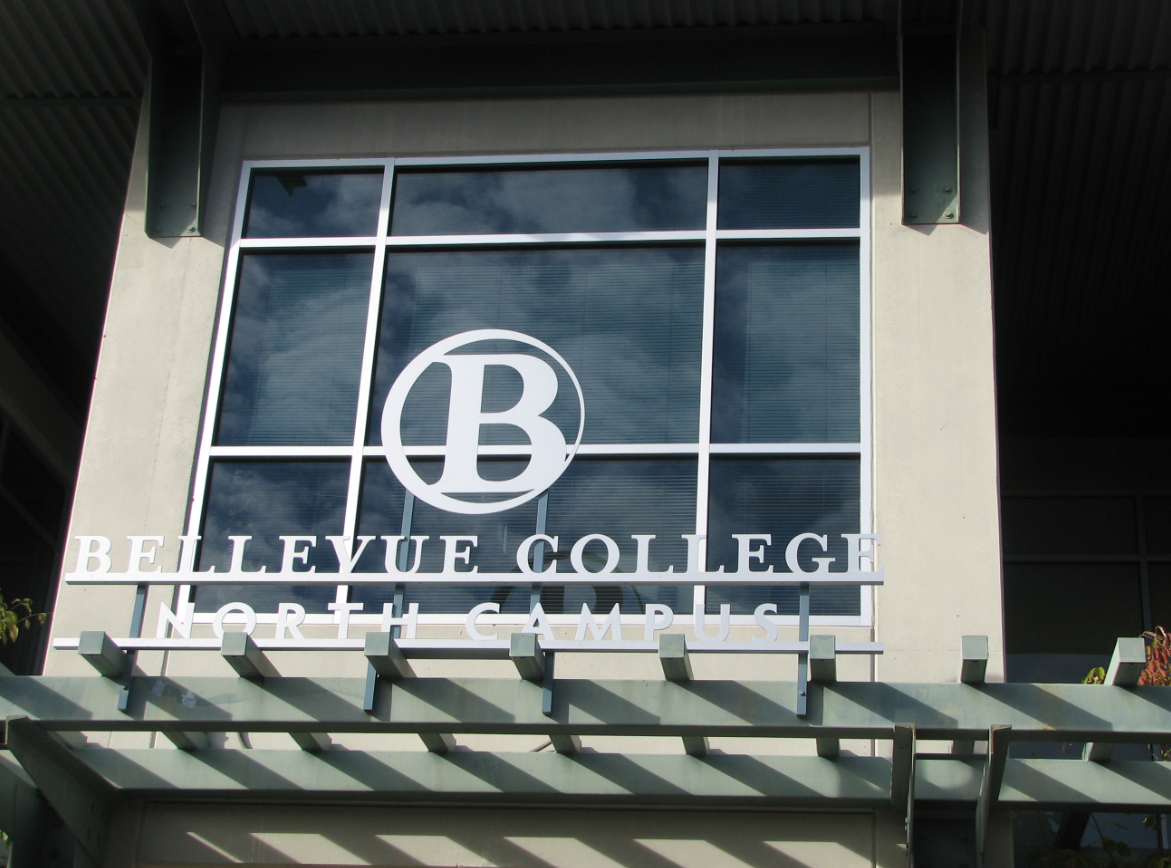 Over the years, the program expanded in range and student enrollment. In 2001, classes moved to Bellevue College's Continuing Education campus (BCCE) on Northup Way [and in 2011 moved to the new BCCE building on NE 29th Pl.] . Bill Stephens, a member of the TELOS faculty, became the director and continued in that role until 2013. The current director is Angela Young.
Computer classes and workshops were added in 2004. This spring, courses include "Learn how to use–and master–your devices!" and "History of Rock and Roll."   Other courses focus on current events, health, history, languages, the arts, science, literature and writing, and religion. An advisory group reviews proposed courses to assemble a lively collection of stimulating experiences for students. TELOS currently offers more than forty classes, with over 500 students enrolling. Tuition is generally $79 per course.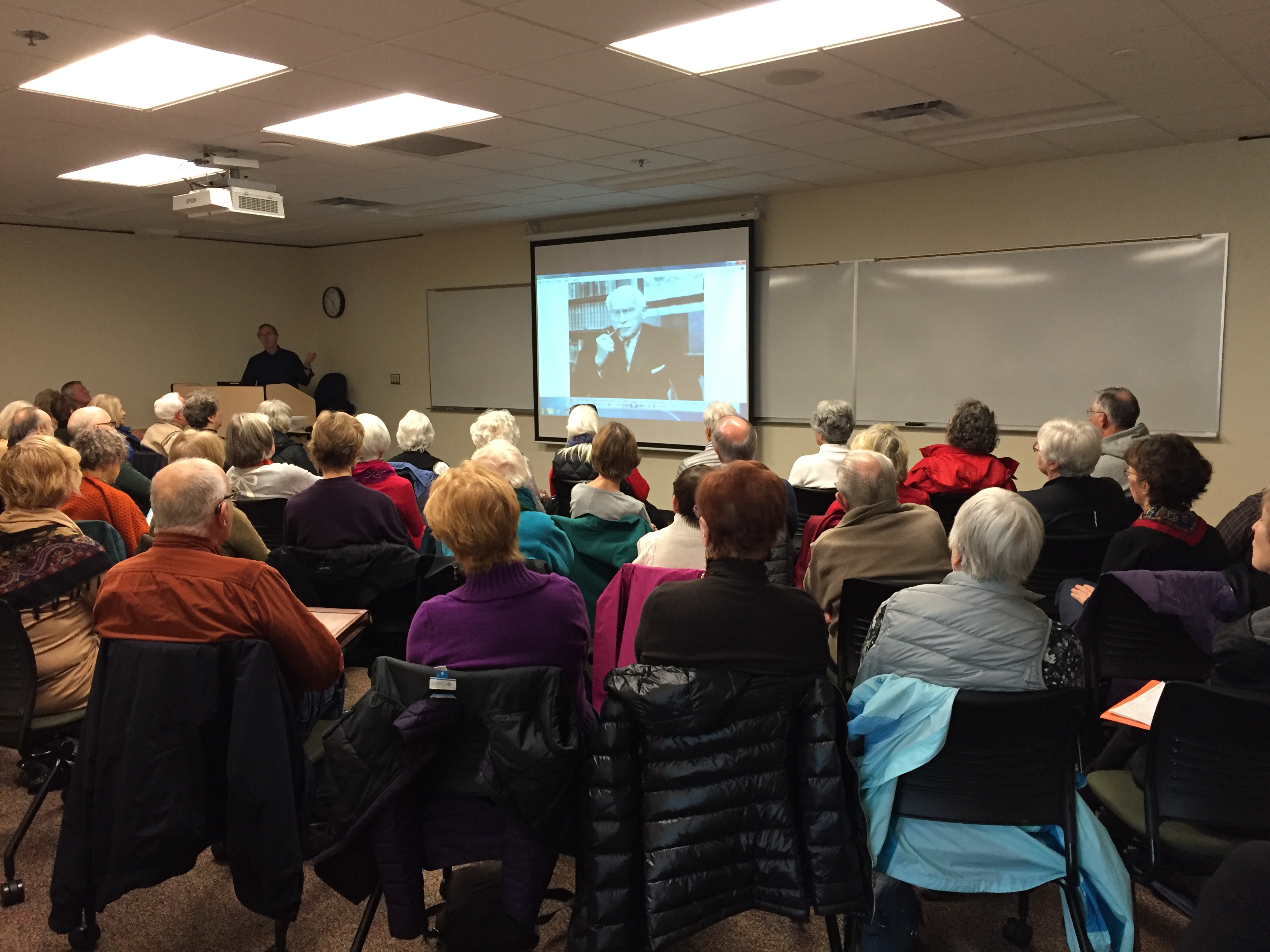 Outside of class, TELOS students can make new friends and become part of an active community sponsored by the TELOS Student Organization (TSO). Monthly Friday morning "Coffee and Wisdom" talks are a popular addition to the calendar. TSO also sponsors book, movie, and economics clubs, seminars between quarters, and a summer picnic and holiday party to help people get to know each other better. Volunteers soon learn their help is welcome in planning and implementing out-of-class programs. . . . . . . . . . . . . . . . . . . . . . . .