Kyle Kinoshita Bio
Dr. Kyle Kinoshita is a career educator and student and teacher of educational leadership. He is currently an affiliate faculty member in the University of Washington-Bothell principal preparation program. He is the former Chief of Curriculum, Assessment and Instruction. Before this, he was Executive Director of Teaching and Learning in the Marysville School District. In both district leadership roles, there were deep intersections with issues of race and equity. He spent 20 years in schools as a principal in Edmonds and Highline and teacher in Seattle and Shoreline. Dr. Kinoshita earned a B.A.Ed. in Ethnic Studies from Western Washington University, and his master's and doctoral degrees in Educational Leadership from the University of Washington. His graduate work focused on leadership in the quest for equity. In 1993, he received the Christa McAuliffe-Excellence in Education Award from the state of Washington; in 2000, the Snohomish Region Distinguished Principal Award from the Association of Washington State Principals and in 2004 the Excellence in Educational Leadership Award from the University Council for Educational Administration. Dr. Kinoshita grew up on south Beacon Hill in Seattle, in a family whose previous generations were unjustly incarcerated because of their ethnicity in World War II. From this background comes a high interest in schools that generate racially equitable and socially just outcomes.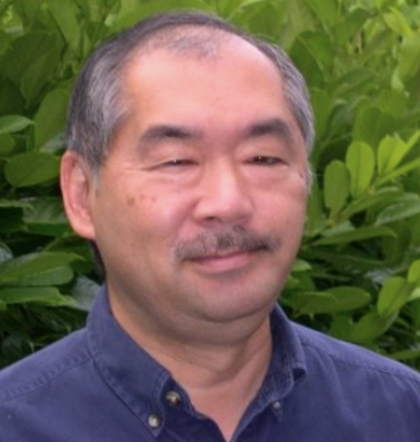 For more information on Cherry Kinoshita we suggest visiting DENSHO's website and watching her interview available at https://ddr.densho.org/interviews/ddr-densho-1000-34-1/
Cherry Kinoshita
Nisei female. Born October 13, 1923, in Seattle, Washington, and grew up in the Green Lake area. Incarcerated at the Puyallup Assembly Center, Washington, and Minidoka concentration camp, Idaho. Active in National and Seattle Chapter Japanese American Citizens League politics, especially during the drive for redress in the 1970s and 1980s.