This event was sponsored by Faculty Commons and organized by APISA.
Following the defacement of the mural "Never Again is Now" of artist Erin Shigaki a lot of questions were raised arround the reasons that led the former Vice President of Institucional Advancement to "white wash" the following phrase of the artist's explanation of the mural near its installation, titling it, "Day of Remembrance: #NeverAgainIsNow.":
After decades of anti-Japanese agitation, led by Eastside businessman Miller Freeman and others, the mass incarceration of Japanese Americans included the 60 families (300 individuals) who farmed Bellevue.
The first few questions people were asking themselves were:
What was she thinking? What would lead the Vice President of Institutional Advancement at Bellevue College to do such a thing?
Who was Miller Freeman?
What does Miller Freeman have to do with the Japanese/Japanese American?
What is the Japanese/Japanese American history in Bellevue? When did they arrive? Why did they come here? How many were there? What did they do?
What do those kids in that mural have to do with Bellevue?
Why were the Japanese and Japanese Americans incarcerated?
What happened to their land and the land they cultivated?
What happened to them after the war?
To answer all those questions and for us to better understand what happened here in our city not too long ago, BC's Faculty Commons and APISA united to bring Mr. David Neiwert, journalist and author of "Strawberry Days: How Internment Destroyed a Japanese American Community" for a presentation on Bellevue's history.
David Neiwert started his research on Bellevue's history in the 1990's, when he was the editor of Bellevue Journal American, where he wrote a five-part series for the newspaper: "An exploration of the fate of Bellevue's prewar Japanese American community".
I interviewed over 20 members of the old Nikkei community, including the truly remarkable Tom Matsuoka, as the foundation of the series. It ran in May 1992, on the 50th anniversary of the incarceration of the Bellevue families, and eventually won a Blethen Award for Best Series from the Pacific Northwest Newspaper Association.

There were some raised eyebrows in Bellevue when it ran, but it contained relatively little about Freeman. However, I knew it was an important story, so I worked at turning it into a manuscript. I kept conducting interviews, and dove into archival research. One of those resources was the Miller Freeman archive at the University of Washington, which contains all of Freeman's papers and correspondences. It was an eye-opening treasure trove that gave me a close view of the workings of white supremacy in the establishment.

The end result was my book Strawberry Days: How Internment Destroyed a Japanese American Community, published in 2005 by Palgrave Macmillan. That book provided most of the public information about the prewar Bellevue Nikkei community, as well as the people who persecuted them relentlessly. Miller Freeman is a towering presence in that regard.

Neiwert, David. Bellevue College faces furor over attempt to whitewash a city father's white supremacist legacy. Feb. 29, 2020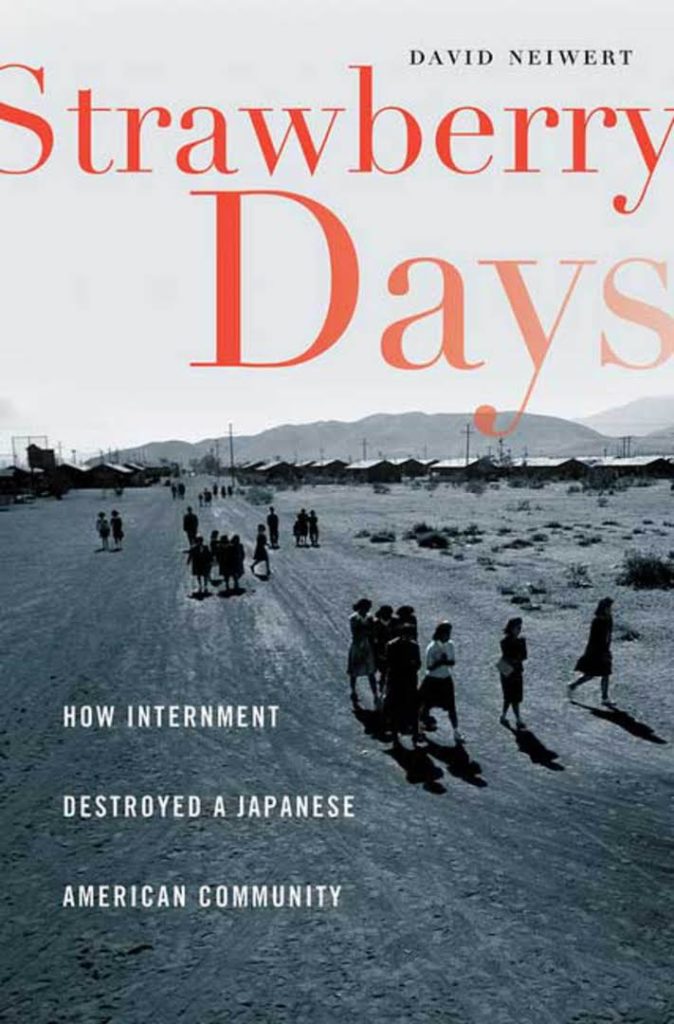 About Strawberry Days:
Strawberry Days tells the vivid and moving tale of the creation and destruction of a Japanese immigrant community. Before World War II, Bellevue, the now-booming "edge city" on the outskirts of Seattle, was a prosperous farm town renowned for its strawberries. Many of its farmers were recent Japanese immigrants who, despite being rejected by white society, were able to make a living cultivating the rich soil. Yet the lives they created for themselves through years of hard work vanished almost instantly after the bombing of Pearl Harbor. David Neiwert combines compelling story-telling with first-hand interviews and newly uncovered documents to weave together the history of this community and the racist schemes that prevented the immigrants from reclaiming their land after the war. Ultimately, Strawberry Days represents more than one community's story, reminding us that bigotry's roots are deeply entwined in the very fiber of American society.

(Book's description on Amazon.com)
Mr. Neiwert received the National Press Club Award for Distinguished Online Journalism in 2000 for a domestic terrorism series he produced for MSNBC.com. The Northwest Progressive Institute named its annual awards to the region's best liberal bloggers after Neiwert. He edited the political blog Crooks And Liars from 2008–2012. After that, he performed as contributing writer for the Southern Poverty Law Center's blog, Hatewatch. His book, And Hell Followed With Her: Crossing the Dark Side of the American Border, won the 2014 International Latino Book Award for general nonfiction.
David Neiwert's article on the tragic events that took place in Bellevue College: Bellevue College faces furor over attempt to whitewash a city father's white supremacist legacy.