ABOUT SAMURAI BOY
The only son of a brave Samurai warrior, Hiko Koikojima is the main hero of the webcomic – Samurai Boy.
Arriving in a country far away from his native land, Hiko's father – Haijme Koikojima – has to raise him surrounded by a new culture, yet keeping up with his values and beliefs. In the meantime, even a boy has to face challenges, enemies and adventures. Good thing Hiko can make some friends along the way – such as the cute jaguar cub, Kitty Dotspotted!
About the Author
Dan Arrows (Danilo Aroreia) a long time comics and manga lover. Working mostly in advertising and design for the past years, both on and offline, I have been making illustration and comics for companies and schools since I was a teenager. With a Master's degree in visual arts, I am also a college Professor and professional illustrator. Believing it to be what I needed to pursue, I finally decided to put my greatest passion on the table for the main role with Hiko, the Samurai Boy. ( https://www.thesamuraiboy.com/ )
His name is Hiko and he is the Samurai Boy! He is very pleased to meet you all.

In the beggining of Hiko's adventures, he faces his first challenge: a misterious, fast, strong, frightening spotted jaguar!
Well, maybe not so strong or frightening, but who would guess? One should be careful, just in case.

Keep up with the next chapters of our webcomic Hiko's adventures to find out!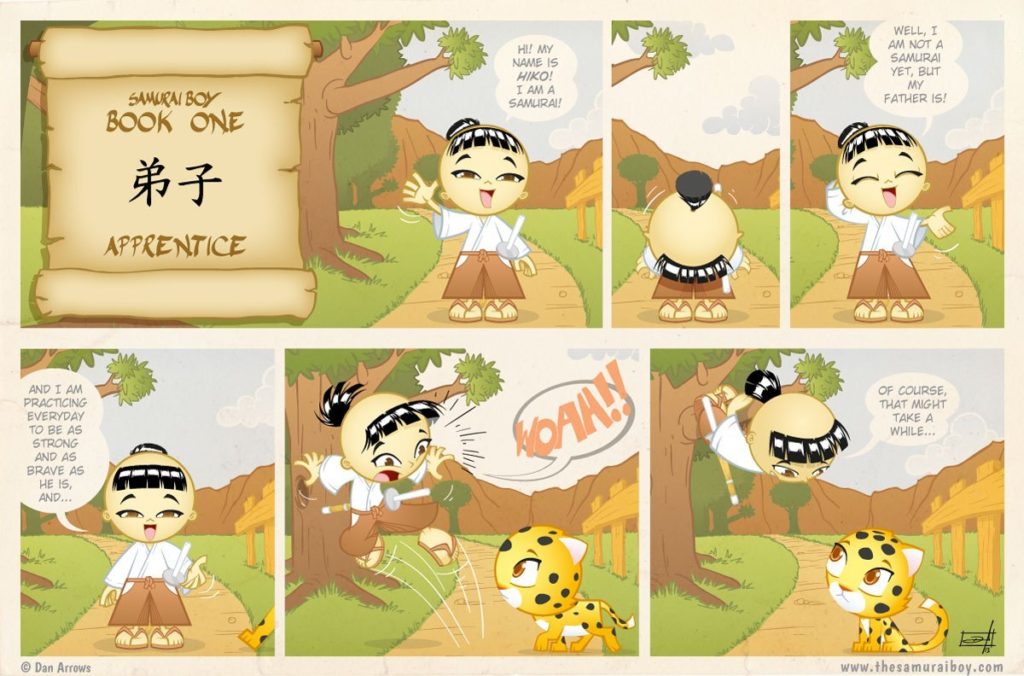 NICE TO MEET YOU, KITTY! SAMURAI BOY MAKES A NEW FRIEND
Oneigashimassu!

IN FACE OF THE ENEMY

WATCH AND LEARN, HIKO!

Of course Kitty would not let the first impression be the last one.

But as much as he wants Hiko to watch and learn from his techniques, the final result is, well… awkward 😉

KITTY'S ADVICE

As an old saying states: "If advices were any good, people would sell them, not give them away". Right?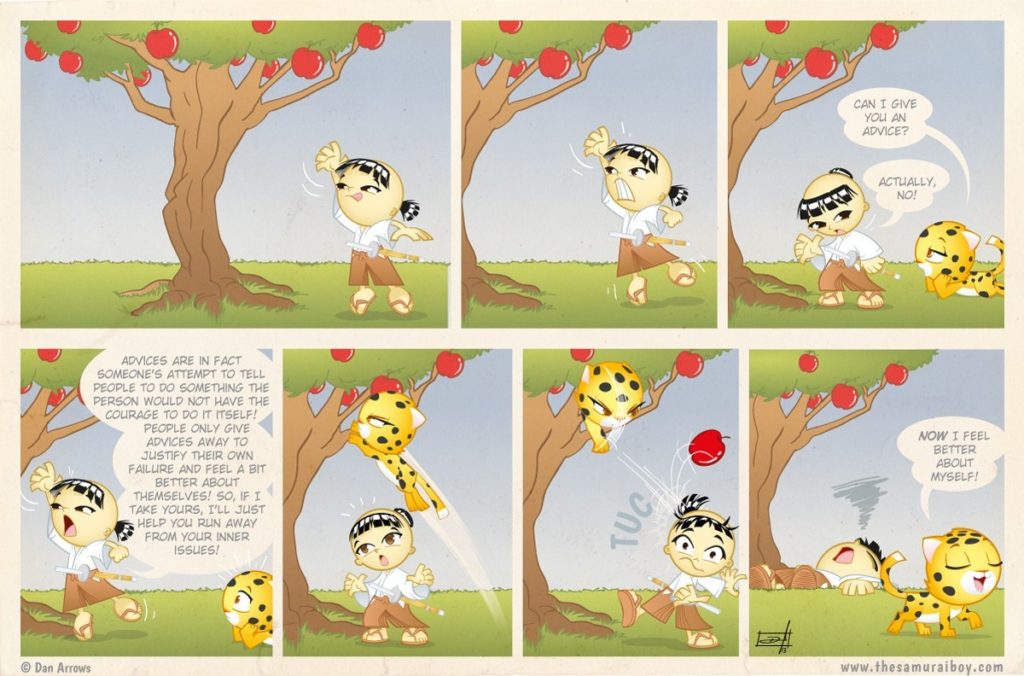 THE BANANA SPLIT

It is very easy to perform a banana split! All you need is:

a banana;

a friend to share a banana with;

something to actually divide it in two! But oh, wait…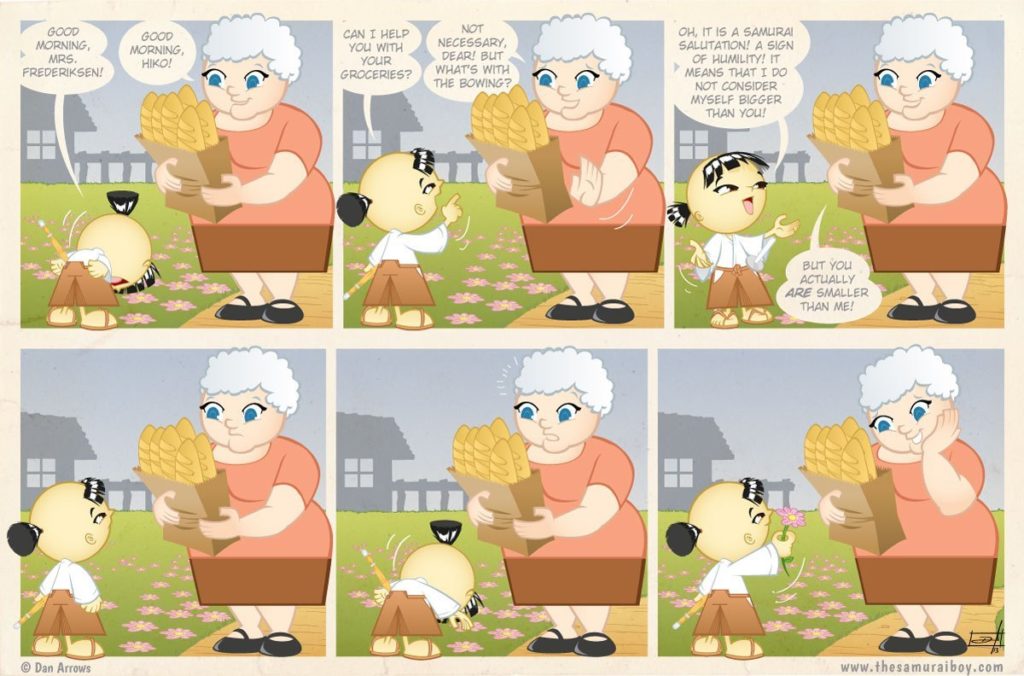 WHAT DOES THE SAMURAI BOWING MEAN AFTER ALL?

Ever wander why do a samurai bow like that?

Some times, we don't need "meaning" or "reasons" to do things. Just being nice to other people is enough 😉

Hiko thinks his father wants to cut him!

But, hey, Hiko… it is all about the swordplay… he would never do something that… right?? RIGHT???

Wanna know why the samurai practices with a bamboo sword?

Appearently, Hiko does not know it so well!