Sponsored and Organized by APISA and BCAV
LOUNG UNG is a Public Speaker, bestselling author, activist, and co-screenplay writer of a 2017 Netflix Original Movie directed by Angelina Jolie based on her memoir, First They Killed My Father, now streaming on Netflix in over 100 countries.
Loung Ung was only 5 years old when the Khmer Rouge soldiers stormed into her native city of Phnom Penh. Four years later, in one of the bloodiest episodes of the 20th century, some two million Cambodians – out of a population of seven million – had died at the hands of the infamous Pol Pot and the Khmer Rouge regime. Among the victims were both of Loung's parents, two sisters, and 20 other relatives. In 1980, Loung, her older brother Meng and his wife, escaped by boat to Thailand, where they spent five months in a refugee camp before relocating to the United States in Vermont.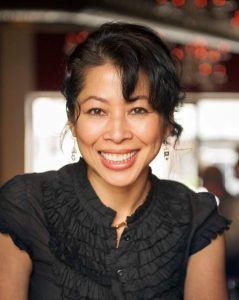 RESILIENCE; HOW WE CAN BOUNCE BACK FASTER AND CLIMB HIGHER TOGETHER
We know that in life, we all sometimes fall. Loung Ung confesses to having fallen many times (she tried out for her middle school cheerleading team and was not picked, all of her top college choices rejected her, and when her agent submitted her first book, First They Killed My Father, to twenty-five publishing houses, twenty-four sent back their regrets) and each time, she gets back up and never gives up. Using her personal narrative of life as a war child, a refugee, an activist and writer, Loung explores this theme and how it led to her understanding that being 'resilient' isn't something one accomplishes alone. That in fact, each time we fall, there are usually caring individuals — past, present, and future—there to help us rise, bounce back faster, and climb higher in our work, life, and love.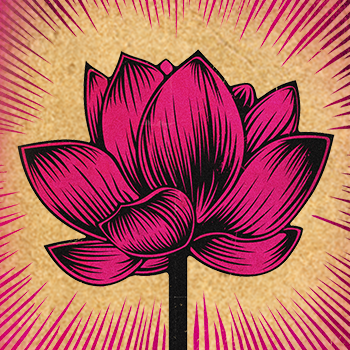 BOOKS/FILM
"Ung's memoir should serve as a reminder that some history is best not left just to historians, but to those left standing when the terror ends." ~ Booklist
"[Ung] tells her stories straightforwardly, vividly, and without any strenuous effort to explicate their importance, allowing the stories themselves to create their own impact." ~ New York Times


FIRST THEY KILLED MY FATHER
Until the age of five, Loung Ung lived in Phnom Penh with her parents, six siblings and loved fried crickets, chicken fights, and open-air markets. When Pol Pot's Khmer Rouge army stormed into her city in April 1975, Ung's family was forced to flee their home and hide their previous life of privilege. Eventually, they dispersed in order to survive. Loung was trained as a child soldier in a work camp for orphans while her other siblings were sent to labor camps. Only after the Vietnamese defeated much of the Khmer Rouge, were Loung and her surviving siblings slowly reunited. Published in 2000, First They Killed My Father: A Daughter of Cambodia Remembers was selected by the Asian/Pacific American Librarians' Association for "Excellence in Adult Non-fiction Literature." The book has been published in eleven languages and chosen widely for school and community reads. The book has also been adapted into a Netflix Original movie directed by Angelina Jolie to be release in 2017. CLICK HERE TO READ FTKMF TEACHING GUIDE Book Club Toolkit FTKMF FILM-DISCUSSION&GUIDE
LUCKY CHILD
In this lyrical sequel to her bestselling, critically acclaimed memoir First They Killed My Father, Loung Ung describes her school years in Vermont as a Cambodian refugee and, in alternating chapters, gives voice to her sister's experience as a genocide survivor left behind in rural Cambodia.
Lucky Child chronicles Loung's struggles to uphold her family's honor though she was forced to leave them in order to survive. As much Loung's personal story as that of a war-torn family and nation, Lucky Child is a meditation on what might have been. This striking parallel of Loung's life in America with her sister Chou's life in postwar Cambodia highlights the harsh realities of chance and circumstances, both on a personal level for the Ung family and on a national level for all Cambodians. READING GUIDE FOR LUCKY CHILD
LULU IN THE SKY
Lulu in the Sky, the last chapter in a life that began with her bestselling, critically acclaimed memoir First They Killed My Father, reveals Loung's daily struggle to keep darkness and depression at bay while she attends college and falls in love with Mark, a Midwestern archetype of American optimism. Lulu is a story of Loung's tentative steps into love, activism, and marriage—a journey that takes her back to Cambodia to reconnect with her mother's spirit and to a vocation that focuses on healing the landscape of her birth. READ REVIEWS & INSPIRATION FOR LULU.
REVIEWS FOR FIRST THEY KILLED MY FATHER
"Loung has written an eloquent and powerful narrative as a young witness to the Khmer Rouge atrocities. This is an important story that will have a dramatic impact on today's readers and inform generations to come." ~ DITH PRAN, whose wartime life was portrayed in the award-winning film The Killing Fields
"This book left me gasping for air. Loung Ung plunges her readers into a Kafkaesque world—her childhood robbed by Pol Pot's Khmer Rouge—and forces them to experience the mass murder, starvation, and disease that claimed half her beloved family. In the end, the horror of the Cambodian genocide is matched only by the author's indomitable spirit." ~ IRIS CHANG, author of The Rape of Nanking
"This is a story of the triumph of a child's indomitable spirit over the tyranny of the Khmer Rouge; over a culture where children are trained to become killing machines. Despite the heartache, I could not put the book down until I reached the end." ~ QUEEN NOOR of Jordan, founder, Women and Development Project
"Skillfully constructed, this account also stands as an eyewitness history of the period, because as a child Ung was so aware of her surrounding, and because as an adult writer she adds details to clarify the family's moves and separations…. This powerful account is a triumph." ~ Publishers Weekly
REVIEWS FOR LUCKY CHILD
"Ung is a masterful storyteller whose fresh clear prose shimmers with light and sorrow. Her stories are of the heroism and resilience of ordinary people beset by extraordinary tragedies." ~ MARY PHIPER, author of Reviving Ophelia: Saving the Selves of Adolescent Girls
"As piercing and poignant as its title, Lucky Child is the remarkable account of two sisters divided by history and driven by tragedy. It is we who are lucky that Loung Ung is such a gifted writer, and that she has chosen to share her story." ~ RICHARD NORTH PATTERSON, author of No Safe Place
"Lucky Child is a tender, searing journey of two sisters, two worlds, two destinies. It is about the long-term consequences of war—how it changes everything, annihilates, uproots, and separate families. And it is about how human triumph—building live wherever they land and finding their way back to each other." ~ EVE ENSLER, author of The Vagina Monologues
"This is a strong story, simply told. Ung helps us understand what happens when a family is torn apart by politics, adversity, and war. Change the names of the characters, give them another country of origin, and this story of dislocation becomes a tragedy millions of immigrants have lived through but seldom talk about…. Ung's story is a compelling and inspirational one that touches universal chords. Americans would do well to read it, no matter where they were born." ~ Washington Post Book World
"Ung brings third and first world disparities into discomforting focus and gracefully dramatizes the metaphorical joining together of her haunted past and her current identity as a privileged Cambodian American. When the narrative fuse at the sisters' long-awaited reunion, their clasping of hands throws wide the floodgates of tamped-down memories – a cathartic release that readers will tearfully, gratefully share. ~ Booklist (starred review)
"Vivid prose…. Ung imparts freshness to a fairly familiar immigrant's tale…. A moving story of transition, transformation, and reunion." ~ Kirkus Review
All information and images were extracted from the following website: https://www.loungung.com/