Apply for ASG now! Deadline for applications have been extended to this upcoming Tuesday, May 10th, 2022! Check out the ASG Elections page!
---
Constitution: Powers established to ASG.
Bylaws: Rules and Procedures for all ASG operations.
Financial Code: Rules and procedures governing funding & SA. [For more information on how the Financial Code is applied, please go to the Committees tab then to Services & Activities Fees (S&A)]
---
Meet Our Team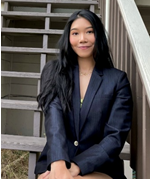 Hi! I'm Theint, an international student from Myanmar. I am currently in my Junior year, completing my bachelors in Biochemistry and Molecular Biology at Bellevue College. I have always been propelled with curiosity to unravel the complexity surrounding mutated human immune cells—specifically in the field of Medical Oncology. As the 2021-2022 ASG President, I want to encourage a collaborative atmosphere that will bring forth a positive and meaningful college experience for all Bellevue College students. My priorities will be to ensure that my teammates grow and thrive in their distinctive roles as ASG officers. I am also working towards implementing ASG guiding documents at the campus to ensure that all businesses conducted will strictly follow higher education guidelines that are placed by the state of Washington. A piece of advice I have is: Allow yourself to be whoever you are, allow yourself to relinquish other's opinions of who you "should become," and work towards what makes you happy. Always pour passion into everything you do in life, work hard, be persistent, and boss up.
---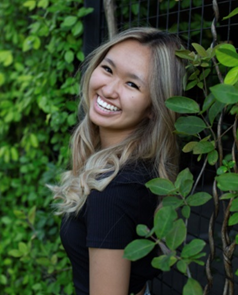 Elisa Nguyen | ASG Vice President asgvp@bellevuecollege.edu
Hello! My name is Elisa Nguyen; I am a Sagittarius. I am determined, ambitious, and a risk-taker. Every opportunity that's out there, I will make my way into figuring out how I can be a part of it. My passion is to help others in any possible way, especially in HealthCare. I plan to major in Psychology and transfer to California. I want to learn others' stories and to help them in any way. My role in ASG is being Vice President. In any inconvenience for the President, I will always support the team and give any feedback. I hope to accomplish this year for myself is to persevere through any rough barriers I may run into. For my team, I hope we will be able to make a significant difference for our school by including all students to feel comfortable on the campus, enjoying their school year, and creating events to show our support. My advice: "It's either one day or day one, you decide." You are the only person who can make a difference.
---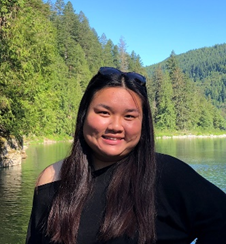 Vicky Luu | ASG Public Relations Representative asgpr@bellevuecollege.edu
Hi! My name is Vicky Luu, I'm a Leo, and although I'm a very driven and independent person, I find that I thrive best when surrounded by others like me. My main hobbies include cooking, creating artwork, as well as supporting small/local businesses! One of my greatest goals in life is that someday you'll see me on the cover of Forbes magazine (: As the ASG Public Relations Representative I am responsible for creating posts and publicizing any and all school events/news as well as maintaining connections between all BC students, staff, and any other public groups we have relations with. My main goal for my team is that we will be able to continue making Bellevue College a better place! Two pieces of advice that I would like to share are "Your comfort zone is a beautiful place, but nothing great will ever grow there." and "Nothing great comes easy and nothing worth the wait comes fast."
---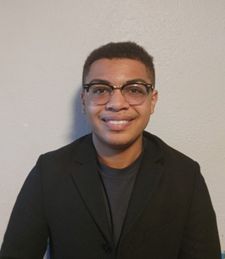 Adam Brewster | ASG Treasurer asgtreasurer@bellevuecollege.edu
Hi, my name is Adam Brewster and I'm a Leo and this year's ASG treasurer. As treasurer it's my job to review funding requests, and oversee the ASG budget. My main goals in office are to increase student involvement in the different ASG funding processes, fund as many student activities as possible, and make ASG financial processes and spending more transparent!
---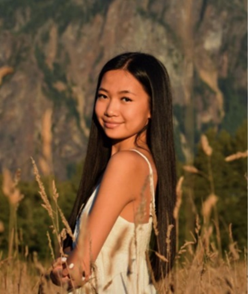 Hannah Lam | ASG Social Responsibility Representative asgsocial@bellevuecollege.edu
Hi! My name is Hannah and I'm an Aries. I'm a Running Start student here at BC on the path to major in biology on the pre-med route. I am a huge foodie who loves sushi, matcha lattes, poke, and literally any cuisine or type of food. Besides that, I love long walks, kayaking, hiking, and spontaneous adventures. My role as the Social Responsibility Representative is to ensure that BC and its students work towards a more environmentally friendly campus. I am looking forward to promoting a more sustainable community. As a team, I hope we are able to engage, unify, and listen to students in this Bellevue College community to make it as welcoming and enjoyable for all. A piece of advice that I find helpful is that it always works out in the end, even if you get a few bad grades or make mistakes, your path will always work out if you put in the effort
---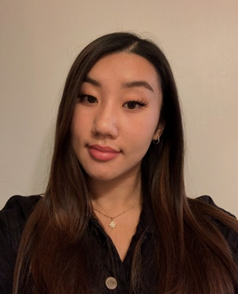 Alison Tea | ASG Secretary asgsec@bellevuecollege.edu
Hi! My name is Alison Tea, I'm a Libra, and I love to hike and travel! I'm the secretary of ASG and am responsible for recording the meeting minutes. I hope to achieve efficient notes for the team as secretary and am excited to see how the team will form new ideas to further improve student life! Be involved and put yourself out there! Making new connections will make college more fun and easier.
---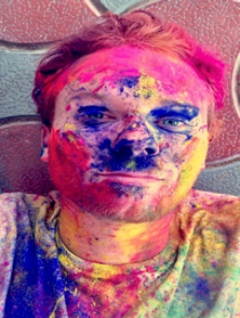 Braydon Gemar | Legislative Affairs Representative asgleg@bellevuecollege.edu
Hi! I'm Braydon, cancer, and I'm the incoming ASG Legislative Affairs Rep. I'm a student. Have always been a student. But I never cared about pedagogy until about four years ago after spending 18 months in India. To put it lightly, those 18 months were not easy — but they showed me things about the world that people typically only read about; showed me how things are. And that's why I'm here, hoping that I can use what I've experienced and make something better with what we have. I've worked with many communities, and I'm excited to be here serving the BC community. As the Legislative Affairs Rep, I'll mostly be working with procedures, policies, and regulatory affairs. Or something like that. As for advice? Don't get stuck in the University trap that emphasises success and accomplishment. Don't get lost in your community's expectations. Find what you love, cherish, and never let it go. It doesn't matter how big or small. Passion is passion, and in the end it's the only thing that matters.
---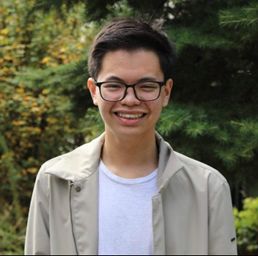 Quan Nghiem | Events Representative asgevents@bellevuecollege.edu
Hello! My name is Quan Nghiem. I am from VietNam and I am a Libra. I am currently pursuing my Interior Design Bachelor's Degree. As an interior designer, I am a very adaptable person. Just like my design style, I love the idea of changing and "adapting". Therefore, I consider my purpose in life is to change the world into a better place as much as I can every single day. Being an ASG officer provides me with a chance to welcome and create the best experience for my fellow students. And I hope I can assist my peers with the best of my abilities. I am the ASG Events Representative. My position is the liaison between the students clubs/ programs and the ASG which means I will mainly work and manage students clubs and programs, as well as, coordinating ASG sponsored events. For my individual goal, I hope that I can create a strong connection between the ASG and the student clubs and advertise ASG to the whole campus. As for my group goal, I wish to create a better relationship with every other department in Bellevue College so that we can have unity in our incredible school and provide the best experience for every single student. For motivation, I often use this ideology from a game which is "Always have vision". I really like this quote since the best way to identify the solutions and work through hardships is to see the goal. Know what you want and work hard to achieve it!
---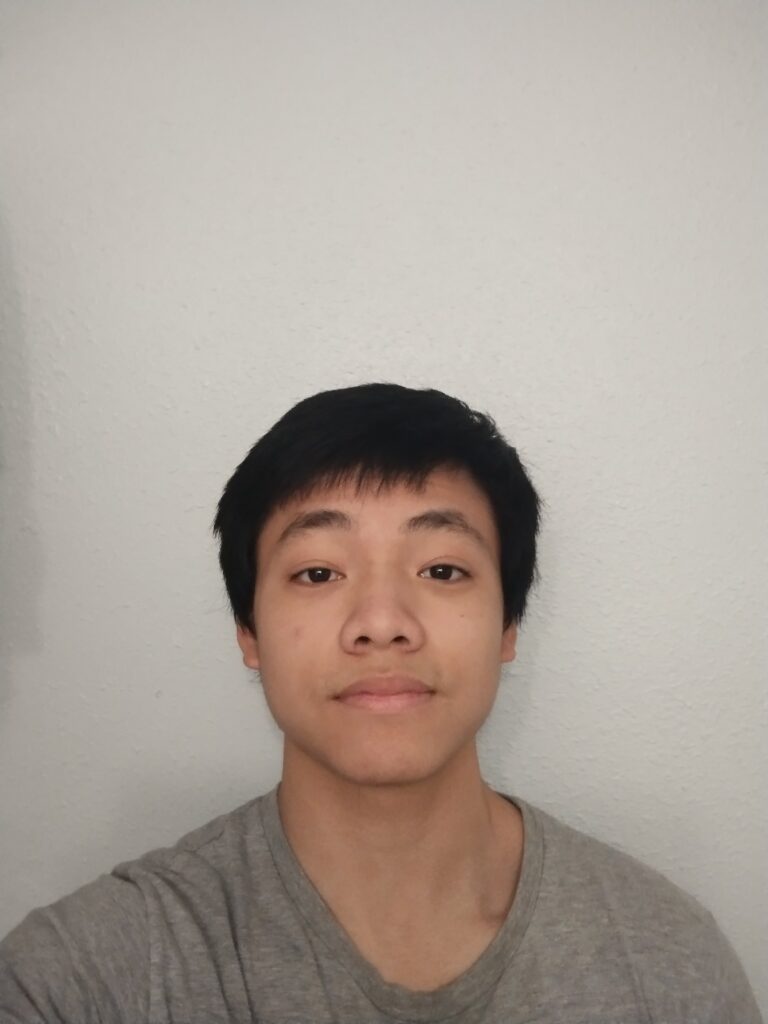 Keith Nguyen | Emerging Technology Representative asgtech@bellevuecollege.edu
Hi, I'm Keith. I'm a Running Start student from Lake Washington High School. I'm reaching for the sky at Bellevue College and beyond, on course to becoming a doctor. I take challenges, face my fears, and don't settle for less. At the time of writing this, I'm yet to work or get paid, but I'm excited and grateful to collaborate with fellow peers to make sure that every student's experience at BC is memorable. As you can guess, I am the face of technology on the team and will support the technological needs of students to the best of my ability. By boosting accessibility to BC opportunities, my hope is that my labor prepares students for whatever life has in store. I'd like to end this with some advice. YOLO, so do whatever it takes.