Go to: A to B C to D E to J N to S T to Z
TELOS Instructor Biographies
K to M
Voluntarily provided TELOS instructor biographies are included here. If you are a TELOS instructor, please Contact Us to add, update, or remove your information or photo.
________________________________________________________________

Length of time teaching for TELOS – since 2010
Course(s) taught in TELOS program
Clarence Darrow: His Life and Times
Justice in the Distribution of Scarce Resources
From Emancipation to Jim Crow: The Supreme Court
Films of American Trials in Historical Context
Educational background
B.A., J.D., and LL.M. from Harvard
Professional experience
Upon graduation from law school, Stephen clerked for Judge L. P. Moore, United States Court of Appeals for the Second Circuit. He practiced law in Los Angeles with a law firm and the Western Center for Law and Poverty. Subsequent to that he was a law professor for 35 years at the University of Nebraska where he was also Director of the Unversity's Center for the Teaching and Study of Applied Ethics.
Special Achievements and Honors
He was a Fellow in the Law and the Humanities at Harvard and he also was a Fellow in the Law and Economics Institute at the University of Miami.
Personal interests
His interests include duplicate bridge, piano, book clubs.
_____________________________________________________________________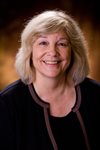 Karrin Klotz
Length of time teaching for TELOS –starting Fall 2018
Course(s) taught in TELOS program:
Law, Politics & Public Policy
Intellectual Property: Yours, Mine & Ours
International Law & Policy
Educational background:
B.A. Political Science, University of California, Berkeley
J.D. University of Wisconsin/Madison
Professional experience:
Karrin Klotz has taught at UW Bothell, as well as graduate and undergraduate courses at UW Seattle, and law classes at Seattle University School of Law, on a broad range of topics. She has also presented Continuing Legal Education seminars to local attorneys. She has been a practicing attorney for many years, both in private law firms and in-house, including at the Associate General Counsel level, and has been both a trial attorney and a corporate attorney. In addition, she has been a law clerk to a federal judge, the Hon. Gabrielle K. McDonald, U.S. District Court for the Southern District of Texas.
Experience related to course topic(s) if different from Professional experience:
Karrin was President of the Undergraduates of Political Science at UC Berkeley and a U.S. Congressional Intern. She held an internship at the National Labor Relations Board while in law school, and was President of the Labor Law Society there. She is also Vice President, Legacy Project for Washington Women Lawyers. She brings this experience to the classroom, which adds both breadth and depth to discussions, and provides a rich source of actual examples to apply to the abstract concepts studied. She is also adviser to and founder of the UW Bothell Pre-Law Society.
Special Achievements and Honors:
She is a Phi Beta Kappa graduate of UC Berkeley and on the Board of Trustees of the Puget Sound Association of Phi Beta Kappa. She represented her law school at the national Robert P. Wagner Moot Court Competition.
______________________________________________________________________

Savita Krishnamoorthy
Length of time teaching for TELOS –since 2015
Course(s) taught in TELOS program
The Art of India
Modern Indian Art
Indian Painting: Evolution and Transformation through the Ages
Arts and Crafts of India
Culinary History of India
Educational background
Savita holds a Master's Degree in History of Art from the College of Fine Arts, Bangalore, India and a certificate from the University of Washington's Museum Studies Program
Professional experience
Savita has designed art curriculum and taught art and art appreciation in schools in the US, Canada, and India.
Special Achievements and Honors
She was an art docent for the National Gallery of Canada, Ottawa, and a Curator/Director at a Seattle gallery specializing in contemporary Northwest art. In April 2016 she took on the role of Arts Commissioner for the City of Redmond, a Mayor appointed position.
Personal interests
Savita has always been involved in the art world whether it was as a graphic designer, art curriculum writer, art docent, gallery curator or art educator. She knows she has found her true calling in teaching and education because she sees firsthand the limitless possibilities it offers in making a difference.
An avid traveler, Savita spent a year in 2002 backpacking in Australia, New Zealand, South- East Asia, Africa and Egypt. Savita loves living in the Pacific NorthWest, her home since 2003 for its natural beauty, diverse population and for its wealth of art and culture.
______________________________________________________________________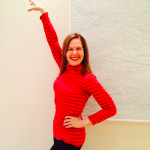 Claudia Lawrey
Length of time teaching for TELOS – since 2015
Course(s) taught in TELOS program
The Arts and Community Identity
History of Dance
Dance on Stage and Film, Parts I
Ballet for Balance
Ballet for Balance Level II
Multi-level Ballet for Balance
How'd they Do That?
Educational background
MFA in Dance/Theatre Arts, University of Arizona; MA in Dance, University of Arizona; BA in Dance, Point Park University, PIttsburgh.
Professional experience
Claudia spent twelve years as a professional dancer in opera, musical theater, ballet and modern dance; then she transitioned into a career in academia of more than 25 years. She was the first American to teach jazz dance at The Hungarian State Ballet. She has written several articles about the state of the arts in academia and beyond. She is also co-author of From Paris to Pittsburgh: My Life in Dance, a 2014 Amazon-published book: an historical account of the founding of a major American ballet company in a post-industrial city.
Personal interests
Her passion for classical dance has expanded over the past decade into the Latin dance realm; in particular, salsa rueda, which she performs with a small troupe. When not teaching, her summers are spent cycling all over the Northwest. Indulging her passion for languages means she's studying Hungarian, Spanish, French, or trying to translate song lyrics from her favorite African music. Her additional interests include travel, reading, Pilates, and all things dogs.
__________________________________________________________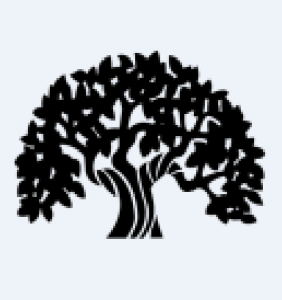 David Malcolm

Length of time teaching for TELOS – since 2015
Course(s) taught in TELOS program
Wind Energy Basics
Your Carbon Footprint
Educational background
B.Sc. in Civil Engineering, University of Bristol, M.Eng. in Structural Engineering, McGill University, Montreal, Ph.D. in Structural Mechanics, University of Calgary, Alberta.
Professional experience
David has a varied background. He was an engineer, W.S. Atkins && Partners, UK; Associate Professor, University of Calgary, Alberta, Structural Dynamics Engineer, Indal Technologies Inc, Ontario, Structural Specialist, Lavalin Engineers, Toronto, Senior Scientist, R. Lynette & Associates, Redmond, WA, Senior Scientist, Global Energy Concepts, Seattle, WA, and Senior Scientist, Det Norske Veritas, Seattle.
Experience related to course topic(s) if different from professional experience
His thirty years in the wind energy industry saw an evolution from a struggling group to a multi-billion dollar business, it has also been a pilgrimage, bringing a potentially world-saving technology to fruition.
Personal interests
David has been involved with Nordic skiing (kids' coach, instructor at the Summit), and road biking (coach with Leukemia & Lymphoma Society for several years). He is married, lives in Kirkland, and has three sons.
______________________________________________________________________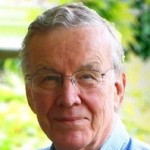 James Maynard
Length of time teaching for TELOS – for nine or ten years
Course(s) taught in TELOS program
Who are we? Episodes in Human Evolution.
Health Care in America: An historical analysis and contemporary critique
Education in America – From Revolutionary Schools to Charter Schools: A Critical Assessment
Canada: Democracy from a Northern Perspective
Whatever Happened to the American Dream?
Health Care in America: Crisis and Opportunity
Crisis in the Middle East – The Israel-Palestine Conflict
The Middle East in Perspective
Capitalism in America: Its Birth, Life, and Future
The Next System: Democracy at the Crossroads
Canada/U.S. – Contrast Between Two Democracies
The Crisis in American Healthcare
American Democracy in Crisis (with Ted Watts)
Educational background
Dr. Maynard attended the University of Chicago Laboratory Schools where he received his BA with an honors in anthropology. He went on to earn his M.D. degree at McGill University, with a later Master's Degree in Public Health and a Ph.D. in Epidemiology.
Professional experience
In a 28 year career with the Centers for Disease Control, Jim traveled extensively abroad in the Middle East and Asia as an advisor and instructor for UN agencies. A second 18-year career brought him to Seattle, where he served as Senior Vice President at PATH, an agency providing technology assistance and transfer to the developing world. During these careers, Jim developed a keen interest in international affairs, politics and economics, advising the United States Agency for International Development (USAID) on patent issues related to grants to local vaccine manufacturers in India. He is an author on over 200 publications in refereed journals.
Special Achievements and Honors
Dr. Jim Maynard, as president of the United Nations Association of Greater Seattle, co-led a United Nations Association of Greater Seattle educational trip to Iran.
Personal interests
Jim has had a lifelong passion for classical, jazz and folk music. He plays the piano and taught piano as a college student. He has also sung in choruses his entire adult life, the latest being the Seattle Symphony Chorale and the Kirkland Choral Society. He also has a keen interest in the American educational system, having two daughters, who, together with their husbands, teach in Eastside public schools.
____________________________________________________________________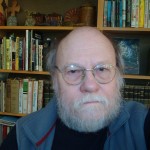 Alan Miller — retired from TELOS after Winter 2017
Length of time teaching for TELOS – 13 years
Course(s) taught in TELOS program
Myth: Its History and Meaning
Buddhism: History and Literature
The Happiness Hypothesis
Human Nature
Heroes
History of Utopias and Utopian Thought
Culture, Religion, and Ideology of China
Islam in Historical Perspective
Humanism: Religious, Non-religious, and Anti-religious
The Righteous Mind
Spirituality
Educational background
BA Rice University. Majors: Civil Engineering, Philosophy, and History
PhD University of Chicago. Field: Comparative Religion
Professional experience
Stanford University: Assistant Professor in Humanities
Miami University: Professor, Comparative Religion (retired 2000)
Special Achievements and Honors
Alan has had numerous articles published in History of Religions, Asian Folklore Studies, and Encyclopedia of Religion (Macmillan); he is co-author of Religions of the World and Religions of Asia (St Martins/Macmillan).
Personal interests
He enjoys choral singing, meditation, reading, and model-building.
______________________________________________________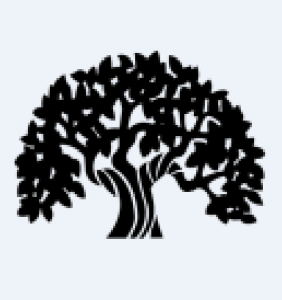 Amy Mills
Length of time teaching for TELOS –starting Winter 2019
Course(s) taught in TELOS program:
Nutrition Fact and Fiction
Educational background:
BS in Computer Science, University of Washington 1993
MS in Clinical Nutrition, New York University 2007
Dietetic Intern New York Presbyterian Hospital 2006-2007
Professional experience:
Amy Mills is the owner and registered dietician at Nutrition 911 since 2008. She is also an adjunct associate professor at Long Island University since 2009 teaching online courses.
Personal interests:
Amy is a Washington native who moved to New York City for 22 years after graduating from the University of Washington. She moved back to the area in 2016. Amy has a long-standing interest in health and well-being and enjoys a very active lifestyle with a variety of activities such as spinning, yoga, and hiking.
________________________________________________________


Jane Morton
Length of time teaching for TELOS –since Spring 2016
Course(s) taught in TELOS program:
Eastside Stories
Eastside History
Stories from the Eastside's Past
More Stories from Eastside's Past
Educational background:
Jane Morton received her M.Ed. in Elementary Education/Science Curriculum from the University of Washington in 1984 and a B.A. in History from the University of Redlands in 1967.
Professional experience:
Jane retired in 2000 from 33 years in public school education in Bellevue, Washington and Omaha, Nebraska.
Experience related to course topic(s) if different from Professional experience:
She has been the Educational Coordinator at the Eastside Heritage Center since 2004.
Special Achievements and Honors
She served as a member of the Educational Advisory Board at the Pacific Science Center and had been a docent at FISH (Friends of Issaquah Salmon Hatchery) until 2014. And she was a Living Lab teacher at the Bellevue Botanical Gardens until 2016.
Personal interests
Jane has been a resident of Bellevue for over 40 years. She is in her 14th year as a mentor for the Bellevue Schools.
______________________________________________________________

Nina Muller-Schwarze
Length of time teaching for TELOS –starting Winter 2019
Course(s) taught in TELOS program:
Plant and People
Applied Mythology
Applied Philosophy
World of Music
Educational background:
Ph.D. in Anthropology, Tulane University, 2008
B.A. in Music, University of New Orleans, 2015
Professional experience:
4 4 SCHOOL OF MUSIC LLC, Seattle, Voice and Piano Teacher
Aug 2018 – Present
Southern Food and Beverage Museum, New Orleans, Senior Research Fellow
2011 – Present
Sylvan Learning, Seattle, Teacher
Jan 2018 – Aug 2018
Tulane University School of Continuing Studies, Adjunct Instructor
May 2004 – Jun 2015
Southern University at New Orleans, Assistant Professor
2009 – 2011
Nicholls State University, Thibodaux, Louisiana
Visiting Assistant Professor, 2008 – 2009
Louisiana Archaeological Survey and Antiquities Commission,
Cultural Anthropologist, 2008
Loyola University New Orleans, Adjunct Instructor, 2007
Peace Corps Volunteer, 1999 to 2001
Experience related to course topic(s) if different from Professional experience:
Nina Muller-Schwarze has taken some time off from academia to train internationally as a soprano. She has trained with classical singers in New Orleans, Louisiana, other US states, in Italy, and in Germany. Her singing repertoire includes opera aria, Lieder, oratorio, art song, Spiritual, and musical theater genres.
Special Achievements and Honors:
Nina has completed and published a book on the ethnography of historical experience, and her seven published scholarly journal articles contribute to discussions in many subfields of sociocultural anthropology.
Personal interests:
Nina enjoys international travel and speaks four languages fluently.
__________________________________________________________________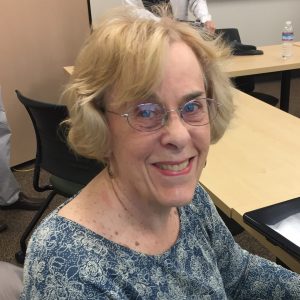 Alexa Munoz
Length of time teaching for TELOS – starting Fall 2018
Course(s) taught in TELOS program:
Homeowner's Guide to Landscape Design Part I, II
Educational background:
BA in Political Science — Seattle University
AAS in Environmental Horticulture and Floral Design—Washington Institute of Technology
Professional experience:
Molbak's Garden + Home, Sales Associate; Bellevue Nursery, Sales Associate; Klem's Greenhouse, propagation; co-owner plant propagation firm:
Experience related to course topic(s) if different from Professional experience:
Owner cross-stitch design business; Co-owner of medical x-ray sales and service firm
Special Achievements and Honors:
City of Pinole, California: Capital Improvement Program Committee, Member; Pinole Vista Citizens Committee, Vice-Chair; Neighborhood Preservation Committee, Chair. Contra Costa County: Countywide Housing and Community Development Advisory Committee, Chair Facilities Sub-committee; Countywide Housing Element Advisory Committee, Vice-Chair
Awarded "Certificate of Appreciate" in Recognition of Outstanding Service to the City of Pinole, California
Non-profit organizations: Nokomis Club of Redmond, President; Midsummer Music Retreat, Marketing Chair; Civic Action on Redmond Environment, Economic Analyst; Contra Costa County Housing Alliance, Board Member
Personal interests:
She is a cellist who has performed with small ensembles and orchestras for over 50 years; reading; sports–now she is a particular fan of the Seahawks; hiking in the outdoors.
___________________________________________________________________

Tariq Mustafa
Length of time teaching for TELOS – since Fall 2016
Course(s) taught in TELOS program
Pakistan: In the Eye of the Storm – An Insider's Perspective
How to Best Handle Radical Islam
Educational background
BSc Mechanical Eng. with First Class Hons., Mechanical Engineering, 1953 – 1956, London University
Government College University, Lahore. 1949 – 1952
Professional experience
Federal Secretary (Multiple Posts), Government of Pakistan, 1986 – 1994
Federal Secretary of Defence Production
Federal Secretary of Science & Technology
Federal Secretary of Privatization
Federal Secretary of Public Sector Industries
Federal Secretary of Petroleum & Natural Resources
Minister Technical, Embassy of Pakistan, 1981 – 1986 Washington, DC–
Helped the Pakistan Government Organizations and Industry with upgrading their technological capabilities in relevant areas
Director, Space Technology, SUPARCO (Space & Upper Atmosphere Research Committee), 1964 – 1972 — Led the team which established Pakistan's first rocket range at Sonmiani as well as the rockets and propellant manufacturing plant in addition to the earth resources monitoring program
Program Director, Aerospatiale, January 1965 – December 1966 Paris, France
— Obtained transfer of Technology for the manufacture of the Centaur and Dragon series of rockets and their propellants
Experience related to course topic(s) if different from Professional experience
President & Vice President Paralympic Committees, 2000 – Present, Islamabad, Pakistan
President – National Paralympic Committee, Pakistan
President – South Asian Paralympic Committee
Vice-President – Asian Paralympic Committee
Special Achievements and Honors
Honorary D.Sc (Doctorate of Science), University of Greenwich, United Kingdom, June 2013
Honorary Commander, Pakistan Navy, Government of Pakistan, 1974
Medal of Distinction (Tamgha-e-Imtiaz), Government of Pakistan, 1963 for leading the Pakistani team responsible for establishing the first rocket range in Pakistan at Sonmiani, Baluchistan
Personal interests
Dr. Mustafa has lived, studied, and worked in 8 cities across 4 countries, including London, Paris, Washington DC, Oakridge Tenn., and Islamabad and visited over 50 countries. He speaks five languages.
He is an active member and contributor to IRAS (Institute of Religion in the Age of Science) since 2008. He has authored a book, Case for God – Based on Reason and Evidence, not Groundless Faith and has been a regular participant in several conferences related to this field.
All of his life, he has been a 'Searcher' and is working on a project on the future of humankind, as he passionately believes that the existential challenges in the areas of population explosion, climate change, depletion of resources, spread of weapons of mass destruction and the rise of extremism cannot be controlled by business as usual but require a paradigm shift in our way of thinking.
_____________________________________________________________________