Go to: A to B C to D K to M N to S T to Z
TELOS Instructor Biographies
E to J
Voluntarily provided TELOS instructor biographies are included here. If you are a TELOS instructor, please Contact Us to add, update, or remove your information or photo.
______________________________________________________________________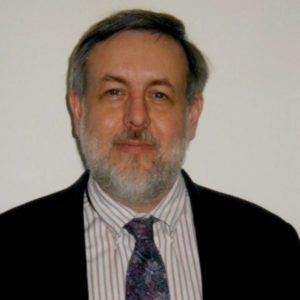 Aaron Falk
Length of time teaching for TELOS –starting Summer 2018
Course(s) taught in TELOS program:
Science of the Cold War
Science and the Citizen
Educational background:
Ph.D. in Physics from the University of Washington
Postdoctoral fellowship at the Joint Institute for Laboratory Astrophysics
Professional experience:
Dr. Falk spent thirteen years in the defense and space industry at Ball Aerospace and Boeing Company. He founded his own company, OptoMetrix, Inc., which developed and manufactured laser-based test instruments for the semiconductor industry. After eleven years he sold OptoMetrix to Quantum Focus Instruments, where he then worked as VP of new product development until retiring in June 2017.
Experience related to course topic(s) if different from Professional experience:
Aaron Falk has delivered multiple conference papers, tutorials, customer and internal presentations as well as chairing conference sessions and user groups, so he is quite comfortable in developing and presenting material to an audience.
Special Achievements and Honors:
Aaron has published dozens of papers in physics and engineering journals, a book chapter and multiple articles for Electronic Device Failure Analysis, and holds over forty patents.
Personal interests:
Science is so complex and yet touches our everyday lives in many ways. A citizen needs to understand how to navigate this complexity and come to meaningful conclusions. He has always felt that scientists need to do a better job of educating the general public. Now that he has the time, he would like to have the opportunity to make a personal effort in that arena.
__________________________________________________________________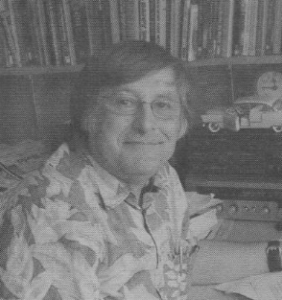 Roger George
Length of time teaching for TELOS –since Spring 2017
Course(s) taught in TELOS program:
The Short Stories and Poetry of Steven Crane
All the News That's Fit to Film
Educational background:
Ph.D. in American Literature
Professional experience:
Roger George was a tenured English instructor at Bellevue College since 1988 and for fifteen years, chaired the Communication Department, teaching Mass Media and Communication history classes.
Personal interests
Now retired, Roger travels with his wife of 46 years. He writes two blogs, one on my personal reflections of growing up with television in Seattle.
__________________________________________________________________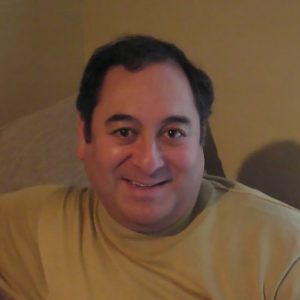 Steven Gersman
Length of time teaching for TELOS – starting Winter 2018
Course(s) taught in TELOS program:
Art Mashup
Views of the News with Steve

Educational Background:
Steve Gersman has a dual Masters Degree in Organizational Communication as well as Training & Development, a Bachelors Degree in Business Administration, and is a graduate in management from a Swiss hotel school. He worked for over 30 years working in training & development as well as eight years in the hospitality/tourism industry with a focus on sustainability. He has taught and guest lectured at several Washington state Community Colleges over the years. He is a graduate of Leadership Tomorrow. When living in New York, Steve studied film and television, and voice.
Professional experience:
Steven was the National Manager of Training at Verizon Wireless and, subsequent to hotel management school in Switzerland, a partner at Calyx Sustainable Tourism, a green hotel and sustainable tourism consultancy in Seattle, WA. He is now retired.
Personal interests:
Since his studies in film and television in New York, Steve has continued a passionate interest in these arts as well as theater, painting and design-related subjects. He also maintains a long-term and continuing interest in sustainability, in volunteer work and a passion for politics. He describes himself as an art enthusiast. He has been involved in a number of non-profit organizations over the years, many of which involve education and community leadership. He has taught classes in the TELOS program and attends several TELOS classes each quarter.
_____________________________________________________________________


Georgia Gregory
Length of time teaching for TELOS – since Fall 2017
Course(s) taught in TELOS program:
Exploring Landscape with Versatile Acrylics
Versatile Acrylics Studio
Educational background:
BA in Studio Art/Education at University of Mary Washington, 1982
MA in Curriculum and Instruction at Wichita State University.
Professional experience:
Georgia Gregory's background includes teaching for 28 years to a variety of age levels. With her recent move to the Northwest she became a certified instructor for Grumbacher (art supplies) in which she taught mainly adult level classes.
Special Achievements and Honors:
In 2012 Georgia was recognized as the outstanding Kansas Art Educator at the secondary level.
Personal interests/views:
The beauty of teaching to Georgia is passing the gift of seeing with new eyes, taking risks, turning what might look like a mistake into a happy surprise and making memorable art. She is a colorist who paints with primarily acrylics; however, she loves to mix additional media into her work such as ink, watercolor and fiber papers. Her subject matter has revolved around the beauty and power of nature including the human form into abstraction interpretations. She finds her work continues to evolve due to her life experiences and desire to express them visually.
______________________________________________________________________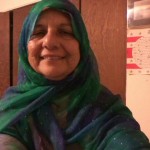 Farida Hakim

Length of time teaching for TELOS – since 2013
Course(s) taught in TELOS program
Islam Today: Myths and Facts, Parts 1 and 2
History of the Quran and Human Rights
The Future of Islam and Sufism (with Naseem Hines)
The Future of Islam: Myths and Facts
American Muslim Women – Culture vs. Religion
American Muslim Men and Women
Educational background
BA in Political Science and English Literature from St. Joseph's College. Technical Writing and Project Management Certificate from Bellevue College. Microsoft Certified Professional and Training Specialist at Microsoft.
Professional experience
Farida pursued her professional career in education by teaching English as a second language to adult learners at the Iranian Air Force Language Training Institute in Tehran, Iran. After joining Microsoft she continued with her career development in training, technical writing and project management for almost ten years. She was a Steering Committee member of the Microsoft Diversity Leadership Forum. She facilitated Training Programs at Microsoft. In addition she taught Microsoft Computer Applications at the main Bellevue College campus and currently volunteers once a month at the Bellevue Regional Library to teach the same classes. She has successfully managed and coordinated the Islamic Education program at the local weekend schools and study groups at the various mosques for almost 35 years.
Special Achievements and Honors
Farida also served on the Executive Boards of the Islamic Center of Seattle, Islamic School of Seattle, the Islamic Center of the Eastside and the Muslim Association of Puget Sound. She currently contributes her expertise as an adviser to the Muslim Community Resource Center management team that coordinates its community services with all the mosques on the Eastside and the Greater Seattle areas. She also volunteers as a member of the American Association of University Women, Evergreen Association of Fine Arts, and the Multicultural Interfaith Community Service Committee. She has obtained the Competent Toastmaster Certification from Toastmaster International for completing its requirements for leadership and public speaking
Personal interests
She balances her time daily by following her interests to volunteer for community service, spend time with family, do landscape painting impressionistic style, nurture her garden, play Scrabble and go for walks with friends. She came to the US in 1976 after her marriage and raised three children. She lives in Bellevue, WA with her husband and family.
____________________________________________________________________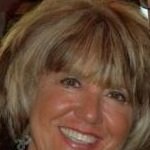 Marna Hanneman
Length of time teaching for TELOS –since Spring 2017
Course(s) taught in TELOS program:
Gentle Yoga
Educational background:
University of Maryland, Bachelor of Science, Business Administration; marketing and management, 1971;
State of Washington, 2008), Certified Insurance Agent, for Supplemental Life and Disability Coverage and Long Term Care;
Yoga Alliance (2004)-Registered Yoga Teacher (RYT) with the nationally and internationally-recognized Yoga Alliance, emphasizing Hata yoga in the "Iyengar" style.
Professional experience:
General Manager/Partner and Operations Executive, Hanneman Family LLC, February 1987 – Present (30 years) 17 years): Full-spectrum responsibility for all facets (marketing, purchasing, production, cost management, accounting, finances, educational outreach, personnel and union matters) of Trade Printery, the oldest (100+years) Union publishing/printing business in the greater Seattle area.
Experience related to course topic(s) if different from Professional experience:
Marna Hanneman has been teaching yoga at Bellevue College through the Explore Program for over 15 years.
Special Achievements and Honors:
Her Gentle Yoga curriculum has become well known as a resource for people returning to an exercise routine in a safe way. Marna has a designation of E-RYT 200 through Yoga Alliance, an international organization that adheres to the fundamental principles of Yoga to "Do No Harm."
___________________________________________________________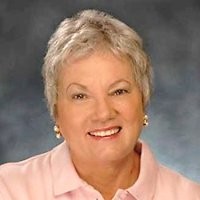 Sandy Hare
Length of time teaching for TELOS –starting Fall 2018
Course(s) taught in TELOS program:
Speed Decorating
Lose Clutter-Gain Some Sanity!
Help Wanted: Make Your House a Home
Educational background:
Cal Poly Pomona, BS, MA – Education
University of California, Los Angeles, Ed.D. – Educational Leadership
Professional experience:
-Elementary teacher (all grades) 1970-1995. Elementary principal 1995-1998.
-Assistant Superintendent, Educational Services, Dublin Unified School District, Dublin, CA, Aug 1998 – Jun 2006 . Responsible for everything related to educational programs, staff development, assessment, special programs and administrative relations for a K-12 public school district of 4,000 students.
-Executive Director, Bags of Love, Inc., Eugene, Oregon. May 2008 – Mar 2013. Oversaw operations of a new 501(c)(3) non-profit charity in Eugene, Oregon and the surrounding area which provides handmade bags with toiletries, clothing, toys, books, stuffed animals and a homemade quilt to children who have been recently displaced and taken into custody when their caregivers are incarcerated.
-Dr Design Home Therapy & Staging, Sep 2007 – present.
This home design work is totally different from her former work as an educator, but the creativity thrills her! She gets to help homeowners make their properties more appealing to more buyers through proper staging–a marketing technique that is almost as powerful as the right realtor and the right price. Her current record is a sale in one hour after the house sat on the market for 13 months.
Additional experience related to course topics:
She has taught both of these classes before in other settings and received rave reviews from her students!
Special Achievements and Honors:
Customer Service awards in 2016 and 2018 from Houzz.com, Rookie Stager of the Year from RESA (Real Estate Staging Association)
Personal interests:
Travel, sewing, reading, playing with her dog, Beau and marveling as her teenage grandchildren evolve.
______________________________________________________________________

Length of time teaching for TELOS – since 2015
Course(s) taught in TELOS program
A Perfect Storm: The Revolution in Turn of the Century Art
History of Landscape Painting
Every Picture Tells a Story: Narratives in Art History
Educational background
The George Washington University, Washington, D.C., M.A. Art History, 1979
Case Western Reserve University, Cleveland, Ohio , B.A. Art History, 1975
The Art Institute of Seattle, Seattle, Washington, 1982-1983
Professional experience
Before moving to the Northwest Barbara worked at several museums and galleries, including the Museum of African Art and The National Gallery of Art in Washington, D.C. Barbara also works in the studio arts in several different mediums. She has focused the last fifteen years on her sculptural ceramics. From 2006 to 2014 Barbara was a resident ceramic artist at the Kirkland Arts Center and has been an art history instructor there since 2012. For more than 20 years, she has given interactive and educational tours to students, the general public as well as private adult groups and corporations at two local museums.
Personal Interests
When not teaching or making art, Barbara spends her time with her family and friends. She loves her dog(s), gardening and scuba diving. Barbara is often not in town as she enjoys traveling as well. Her favorite destinations are Europe and the Caribbean where she is captivated by the historical sites, art/architecture and the picturesque scenery both areas have to offer.
______________________________________________________________________

Ron Hobbs
Length of time teaching for TELOS – since Fall 2013
Course(s) taught in TELOS program
Astrobiology: Looking for Life in the Universe
Looking for Life in the Universe
Space, the Final Frontier: Rovers, Robots and Astronauts in the Third Great Age of Exploration
New Paradigms in Health and Medicine
Being at Home in the Universe
Being at Home in the Universe: An Introduction to Astronomy
Barnstorming the Solar System
Topics in Astronomy and Space Science
The Future of the Final Frontier
Educational background
Attended Virginia Polytechnic Institute & State University, 1968-1971
BA in Humanities, New College of California, 1982
ND (Doctor of Naturopathic Medicine), Bastyr University, 1984
Intensive leadership training, Institute for Creative Development, 1985-1992
Coursework in Public Health, University of Washington, 1989-1995
Professional experience
As a young man, Ron wanted to be a part of NASA's proposed mission to Mars, beginning his undergraduate career in Aerospace Engineering. When it became apparent that this was highly unlikely, he began to explore the planet of his birth and became an environmental activist. Ron is trained as a naturopathic physician, licensed in Washington State since 1984. He is a life-long learner and an educator who has taught in a wide variety of formal and informal settings, and is passionately committed to sharing the wonders of nature from a scientific context and to the emergence of a just and sustainable civilization in the Solar System. He has taught, spoken and written extensively on topics as diverse as herbal medicine, public health, astronomy and mountaineering.
Experience related to course topic(s) if different from professional experience
For fifteen years Ron has served as a volunteer Solar System Ambassador for NASA's Jet Propulsion Laboratory and is also on the Speakers Bureau at the Museum of Flight. Since becoming an Ambassador in 2001, he has given over 200 presentations to various organizations.
Ron is a Charter Member of the Friends of the UW Medicinal Herb Garden and for a decade provided docent tours in the Garden. Ron is the lead author of "Treating Arthritis" in the Natural Pharmacist series by Prima Publishing. From 2005 to 2013, Ron served as an Educator and Public Programs Coordinator at the Museum of Flight
Special Achievements and Honors
For most of his career Ron led Admissions for Bastyr University School of Naturopathic Medicine, recruiting many of the next generation of naturopathic physicians and presiding over growth in enrollment that transformed Bastyr to an internationally recognized training ground in natural medicine. For two years he served as the Dean of the College of Naturopathic Medicine at the University of Bridgeport in Connecticut, the first new naturopathic medical college in the eastern United States in over 50 years. As Dean he opened and staffed the UB College of Naturopathic Medicine clinical training facility; obtained accreditation by the Connecticut State Department of Higher Education; completed application for professional accreditation to the Council on Naturopathic Medical Education; and achieved passage of a Bill in the Connecticut Assembly allowing UBCNM to teach the full scope of naturopathic medicine.
Personal interests
As you might guess Ron likes Astrobiology, and also poetry.
__________________________________________________________________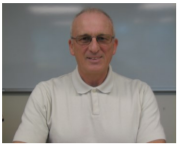 Barrie Hughlock
Length of time teaching for TELOS –since 2014.
Course(s) taught in TELOS program:
The Evolution of Existence
The Nature of Consciousness
Educational background:
Ph.D. in physics from Brown University after an undergraduate degree at Rensselaer Polytechnic Institute.
Professional experience:
Barrie Hughlock has taught at Brown University, the State University of New York, and Seattle Community College. He has also worked at Boeing for 19 years.
Personal interests
Understanding how the application of science can solve human problems.
______________________________________________________________________

Jacob Hurwitz
Length of time teaching for TELOS – since 2014
Course(s) taught in TELOS program
The Isms: Ideologies in America Today
Our Polarized Party System
Our Polarized Party System: Trends and Prospects.
Films of Woody Allen, Parts A, B, C, D
The Art of Ventriloquism Today
American Comedy and Humor: From Radio to the Present
Is This Any Way to Choose a President?
Beyond the "Horse Race:" The 2016 Election
The Haha-Aha Connection: Adding Humor and Creativity To Your Life & Work
Mel Brooks: Funniest Man Alive
American Comedy and Humor
Educational background
A.B.. Political Science, University of California, Berkeley. M.A., Ph.D, Political Science, Michigan State University.
Professional experience
Jay previously taught in Asia for Troy University's graduate program in International Relations; prior to that he taught Political Science for the University of Maryland University College (UMUC) in Asia; at North Carolina State University; and at Tel Aviv University. Between two careers in academia, he was CEO of a leading northwest retailer, managing its operations and expansion, prior to selling the company.
Experience related to course topic(s) if different from professional experience
He has also done some professional acting and has appeared in commercials.
Special Achievements and Honors
Jay recently came in first in the senior open-mic competition at the annual ventriloquist convention.
Personal interests
He has had a life-long interest in entertainment, especially comedy. He has performed as a ventriloquist since childhood.
_____________________________________________________________________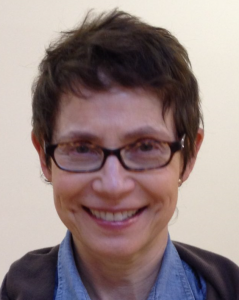 Cheryl Inouye
Length of time teaching for TELOS – starting Fall 2017
Course(s) taught in TELOS program:
Tai Chi for Beginners I
Tai Chi for Beginners II
Tai Chi Intermediate
Educational background:
Studied Yang style 77 movement form with Jerome Powell for seven years 2006-2013;
Began studying the Yang Family 103 Hand Form at the Yang Chengfu Center, Redmond, in 2012.
Studied Sun style Tai Chi for Arthritis form in 2011 with Brian Hata, Sr Instructor at Embrace the Moon School and the Tai Chi for Health Institute.
Studied Chen style 19 movement form with Kim Ivey at Embrace the Moon School in 2012.
In addition, Cheryl Inouye has completed numerous classes, seminars, and workshops.
Professional experience:
Cheryl currently teaches a Hand Form class, leads a weekly Practice class, studies Push Hands and the Sword Form and continues 103 Hand Form refinement at the Yang Chengfu Center.
Also, she is currently teaching Beginning 103 Hand Form class at the Northwest Arts Center. She has taught Tai Chi for Arthritis form at Coal Creek YMCA, 2012-2014, and Bellevue YMCA in 2014 and 2016.
Special Achievements and Honors:
Certified by the Tai Chi for Health Institute and the Arthritis Foundation in 2011 as a Tai Chi for Arthritis Instructor, Levels I and II.
______________________________________________________________________

John Jensen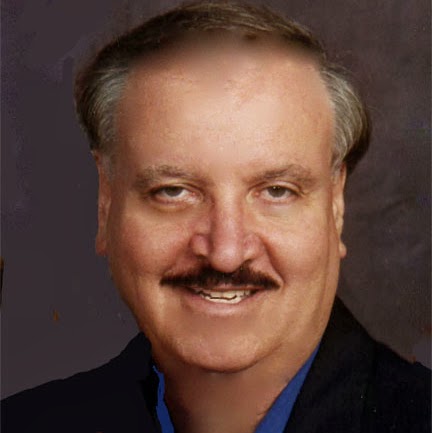 Length of time teaching for TELOS –since Winter 2016
Course(s) taught in TELOS program
The Home Front During World War II
The Early Days of Radio
Brit on the Border
Professional experience
John Jensen is a former San Francisco broadcaster who has been an avid collector of music, movies, and radio broadcasts of the 1930s and 40s. Early fascination led to employment as general manager of KMPX, (KMPXRadio.com) a radio station devoted to playing the music and radio broadcasts of those years. He produced a world-wide live radio broadcast honoring the US Navy's 200th Anniversary, starring, in-person, Bing Crosby, Mel Blanc, and other radio stars from the 1940s.
As an audio historian, he has provided research and assorted media to filmmakers, such as Jack Haley, Jr., Frances Ford Coppola, and George Lucas. He recently retired as Senior Director of Public Relations for the humanitarian organization, World Vision. Since then he has been lecturing at various venues throughout the Puget Sound area on events surrounding the Great Depression and World War II.
Special Achievements and Honors
In 1992, he directed the 50th Anniversary Salute to Armed Forces Radio in a broadcast heard world-wide. John has been selected to be a speaker for the Humanities Washington Speaker's Bureau for the next two years and will be touring our state giving talks.
______________________________________________________________________